No Depression Readers' 50 Favorite Roots Music Albums of 2022
Posted On December 19, 2022
---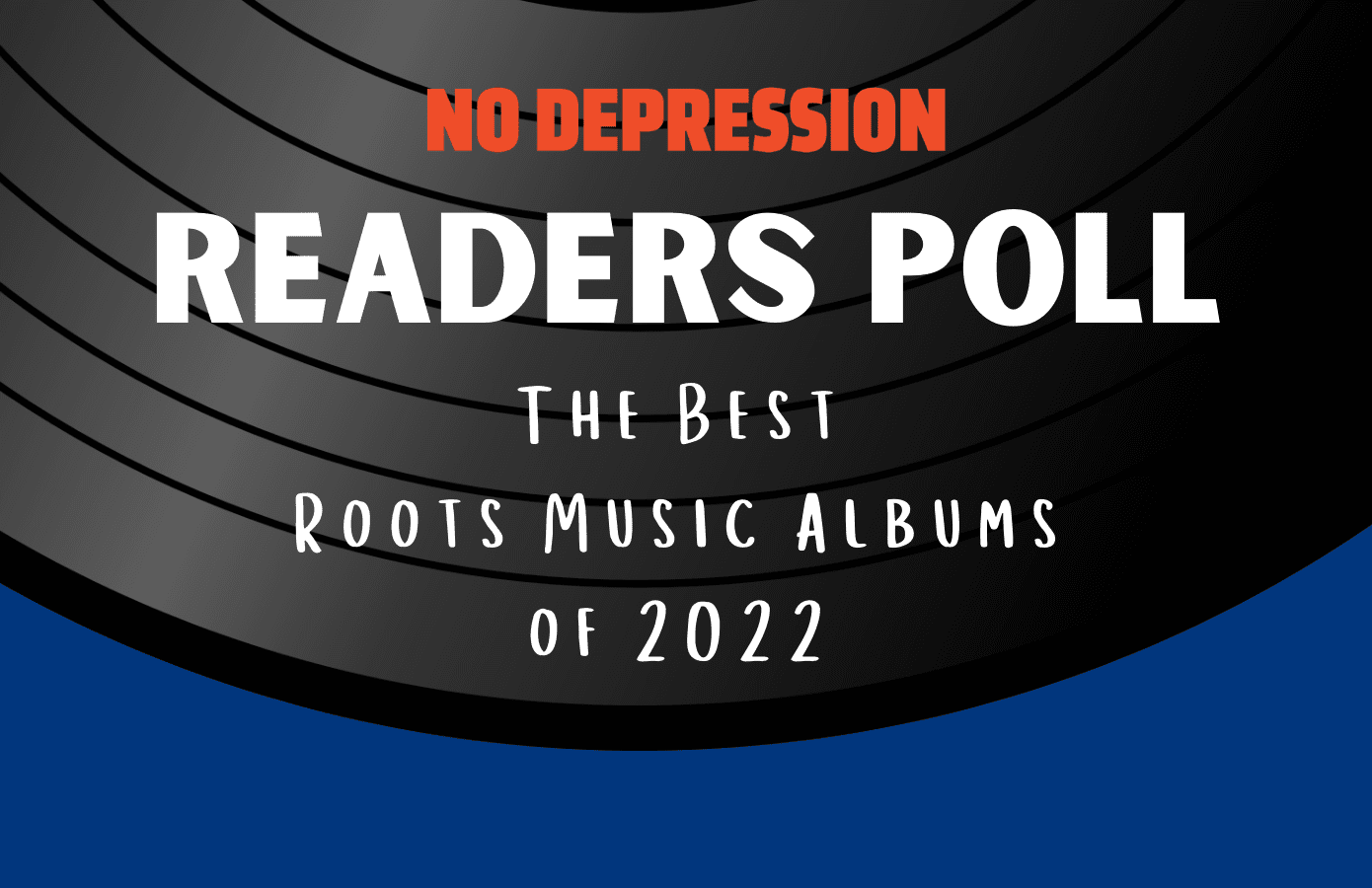 After two years severely curtailed by COVID-19, the music industry got back to full speed in 2022, with busy touring schedules and a steady river of new roots music releases throughout the year.
As we do every year, we asked No Depression readers to share their favorite new roots music albums, and more than 4,000 of you obliged, providing the votes that created this list. If we're doing things right, some of your favorites are on here, but there's also plenty of room for discovery — and this quiet time around the change of the year is the perfect time to catch up on some stellar albums you may have missed (it happens to the best of us!).
One fun fact about this year's list: It's topped by a woman for the first time in a decade — Iris Dement's Sing the Delta was the top pick of ND readers in 2012.
Tune in next week for the results of our Critic's Poll, and don't miss our playlist of songs from all of these albums at the end of this post.
For the Top 10, click on the album name to read ND's full review or story from earlier this year. We reviewed most of the rest of the list too — use the search function at the top of the page to find those. 
Shires' brilliant songwriting takes us into the dark recesses of the human condition, finding points of light that brighten the heart but accepting the persistence of the shadows that haunt our being. Take It Like a Man showcases Shires' towering vocal ability, which is too often overlooked, as well as her lyrical and musical gifts. — Henry Carrigan
Hard times and conflicts bubble up on nearly every song, whether it's the self-inflicted crises of "Ambulance" or the interpersonal struggles of "Tired of Taking it Out on You." These themes are familiar ones in the Wilco songbook and they're also ideally suited to be filtered through the country music stylings that pop up across the album. — Jim Shahen
For his latest project, Me and Dad, Strings returns to his roots, teaming up with stepdad Terry Barber for an acoustic collection of grassy standards bolstered by some big-time pickers. — Grant Britt
Joined by her band Golden Highway and slew of guests like Margo Price, Gillian Welch, and Old Crow Medicine Show, Tuttle pays homage to her familial bluegrass history on Crooked Tree. The songs are vibrant and move as quickly as your heart does when you're doing something you love, but the most compelling quality of the record is how fun it sounds. — Laura Stanley
These days, critical acclaim and commercial opportunities are coming Crockett's way, but there's an authenticity here that cannot be faked. Now that his band's musical sensibilities are so finely tuned, it stands to reason that Crockett and company's best is yet to come. — Matt Conner
Raitt once again proves she's a soulful survivor, allowing those of us within the sound of her voice to live vicariously through her glorious proclamations. — Grant Britt
With Welcome 2 Club XIII, The Drive-by Truckers shift their attentions from the explicit political zeitgeist (as on their last three records) and instead explore the politics of being human in America (more similarly to their earlier work). Throughout the album, they explore memory's textures, its sharpest edges and fuzziest corners, and what it means to exist in this world we inhabit. — Matt Ruppert
As a thought experiment and creative exercise, Can I Take My Hounds to Heaven? is bold and fascinating, confirming Childers' burgeoning reputation for thoughtful, provocative work and his willingness to pursue his own muse without catering to audience expectations. — Jim Shahen
Chicamacomico is the name of a decommissioned life-saving station off North Carolina's Outer Banks. It now also serves as the title of American Aquarium's latest album, a serious and significant work from the band on which Barham's lyrical turns are given more prominence than ever before. — Matt Conner
This record is the third and final release in Earle's string of albums honoring his heroes: Townes Van Zandt, Guy Clark, and Walker, who died in 2020. On each of these tribute albums, the whole package — from sonics to album design — shows Earle as an artist who desperately wants the universe to share in his love and fondness for these underground titans. — Michael Davis
11. Big Thief – Dragon New Warm Mountain I Believe in You
12. Mavis Staples and Levon Helm – Carry Me Home
13. Ian Noe – River Fools & Mountain Saints
14. Mary Gauthier — Dark Enough to See the Stars
15. S.G. Goodman – Teeth Marks
16. Willie Nelson – A Beautiful Time
17. 49 Winchester – Fortune Favors the Bold
18. Elvis Costello & The Imposters – A Boy Named If
19. Lyle Lovett – 12th of June
20. Bruce Springsteen – Only the Strong Survive
21. Tedeschi Trucks Band – I Am The Moon
22./23. (tie) Nikki Lane – Denim & Diamonds
22./23. (tie)  Angel Olsen – Big Time
24.John Fullbright – The Liar
25. Bonny Light Horseman – Rolling Golden Holy
26. Arlo McKinley – This Mess We're In
27. Aoife O'Donovan – Age of Apathy
28. Buddy Guy – The Blues Don't Lie
29. Taj Mahal and Ry Cooder – Get on Board: The Songs of Sonny Terry and Brownie McGhee
30. Plains – I Walked With You a Ways
31. Spoon – Lucifer on the Sofa
32. First Aid Kit – Palomino
33. Ray Wylie Hubbard – Co-Starring Too
34. Janis Ian – The Light at the End of the Line
35. Todd Snider – Live: Return of the Storyteller
36. Calexico – El Mirador
37. Larkin Poe – Blood Harmony
38. Anaïs Mitchell – Anaïs Mitchell
39. Dolly Parton – Run, Rose, Run
40./41. (tie) Sam Bush – Radio John: Songs of John Hartford
40./41. (tie) Keb' Mo' – Good to Be
42. Various Artists – Live Forever: A Tribute to Billy Joe Shaver
43. Sarah Shook & The Disarmers – Nightroamer
44. Marcus King – Young Blood
45. Amy Ray – If It All Goes South
46./47. (tie) Old Crow Medicine Show – Paint This Town
46./47. (tie) John Moreland – Birds in the Ceiling
48. Nitty Gritty Dirt Band – Dirt Does Dylan
49. Brennen Leigh – Obsessed With the West
50. Dropkick Murphys – This Machine Still Kills Fascists
---