ALBUM REVIEW: 'Just Like That …', Bonnie Raitt Is Back With an Album That Reflects and Rocks
---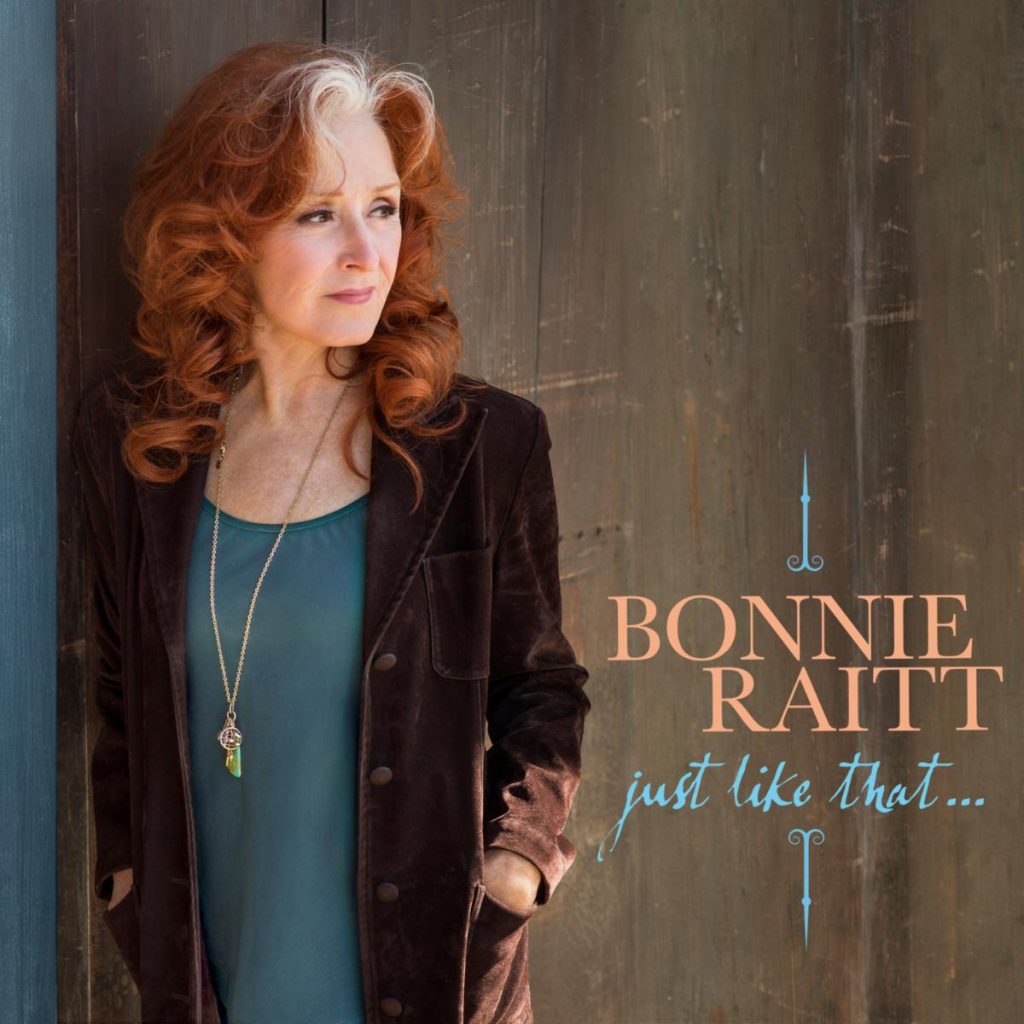 When Bonnie Raitt lets go with one of her trademark moans, dead men rise up to see what all the fuss is about. For her latest, Just Like That … , on her own Redwing Records, Raitt is in top form, recruiting blues rock fans above and underground to pay attention to her soulful emanations.
Self-produced and recorded last summer with her band's rhythm section, bassist James Hutchinson and drummer Ricky Fataar, along with keyboardist Glenn Patscha and guitarist Kenny Greenberg, the new disc finds Raitt in a reflective mood.
"Made Up Mind" is a smooth ride greased with a dishful of Raitt's buttery guitar.
It took Raitt 30 years to record former NRBQ lead guitarist Al Anderson's "Something's Got a Hold of My Heart," a low-key love song nested atop soulful guitar. Raitt starts off advertising her new state-of-the-heart condition quietly, but by song's end she and her guitar are hollerin' joyfully like a converted sinner, confessing that she "don't feel like a fool, but I feel intoxicated."
Raitt busts loose with reggae godfather Toots Hibbert's "Love So Strong," originally meant be a duet with Hibbert before he died from COVID-19 in 2020. Her twangy tribute throbs with percussive passion beefed up with Patscha's growly organ and lyrics about a lover who refuses to be brought down. Raitt frames the upbeat tribute with some wiggly slide and a sanctuary full of celebratory moans.: "I said my love is so strong / And my mind is unchangeable / You take a look at my face / You will see that my future's still bright."
The title cut is a Dylan-esque rendering featuring Raitt on acoustic guitar with Patscha's keyboard curlicues hovering churchily behind her heartbroken account of a lost son. Raitt was inspired to write the song by a news story of two families impacted by an organ donation. The protagonist's life is changed, "just like that," when a stranger knocks on the door and confesses that he is the recipient of her son's heart: "I lay my head on his chest, and I was with my son again," Raitt sighs.
She offers up a prayer and a solution for survival for those in her profession who dabble too much in chemical pursuits of happiness on "Living or the Ones," confessing that even though some days she can barely raise her head off the pillow, much less get out of bed, she keeps on, "living for the ones who didn't make it through."
Raitt once again proves she's a soulful survivor, allowing those of us within the sound of her voice to live vicariously through her glorious proclamations.
---