ALBUM REVIEW: Charley Crockett Lets His Band Shine on 'The Man From Waco'
Posted On September 7, 2022
---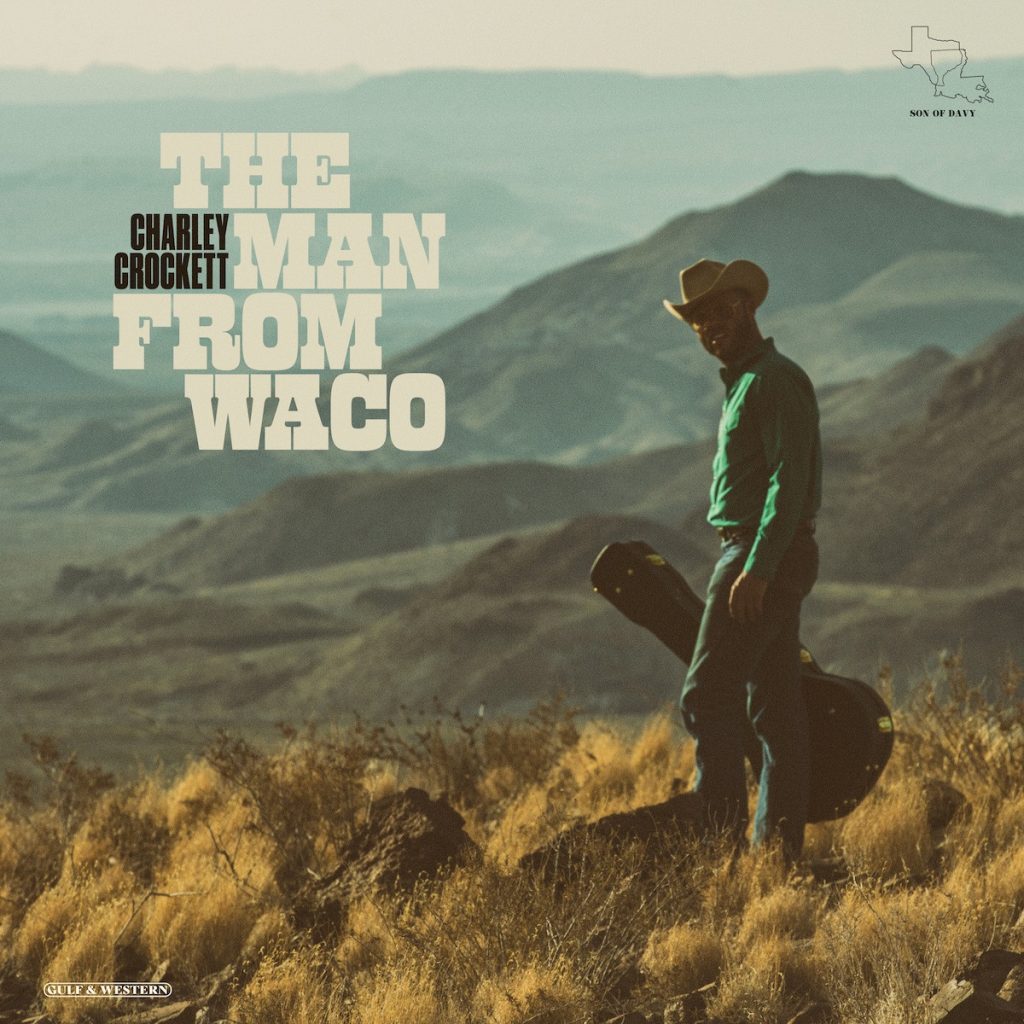 For a solo artist releasing an album about a single titular protagonist, it's an interesting turn by Charley Crockett to sequence the entire affair by giving his backing band the first impression. As it turns out, it's a fitting move given that The Man From Waco is the best overall representation of what it's like to see and hear Crockett in concert.
The Man From Waco is the latest release in a frenzied schedule of new LPs over the last few years from Crockett, and it's his first featuring live-to-tape takes front to back with his band, The Blue Drifters. In that way, it makes sense that the lovely musical interlude "The Man From Waco" begins the listening experience. That nod to The Blue Drifters signals their importance to the entire affair.
If you're new to Crockett's world, you should know he's arrived at his "Gulf & Western" recipe quite honestly (ND story). It's a geographic stew with a hearty helping of Texan country meat and potatoes mixed with noticeable dashes of New Orleans and Southern soul. His early years as a traveling musician and busker led to initial blues recordings, but that gave way to country leanings on subsequent albums, including a well-received tribute to James "Slim" Hand.
After another covers album earlier this year (ND review), The Man From Waco is his latest LP of original tunes. "I'm Just a Clown" holds an early '70s soul vibe and could even serve as a Leon Bridges outtake. It's a standout track in which the band steals the spotlight and refuses to let go. "Trinity River" arrives three songs later, still firmly in The Blue Drifters' grip, with an irresistible jazzy horn/percussion arrangement. Alongside the instrumental dalliances here and there are a strong set of deep-South country-flavored songs anchored in the Texan's narrative, including "Name on a Billboard," "Cowboy Candy," "Tom Turkey," and "Black Sedan."
These days, critical acclaim and commercial opportunities are coming Crockett's way, but there's an authenticity here that cannot be faked. Now that his band's musical sensibilities are so finely tuned, it stands to reason that Crockett and company's best is yet to come.
Charley Crockett's The Man From Waco is out Sept. 9 on Son of Davy/Thirty Tigers.
---