ALBUM REVIEW: Charley Crockett Unearths Hidden Country Gems on 'Lil' G.L. Presents: Jukebox Charley'
---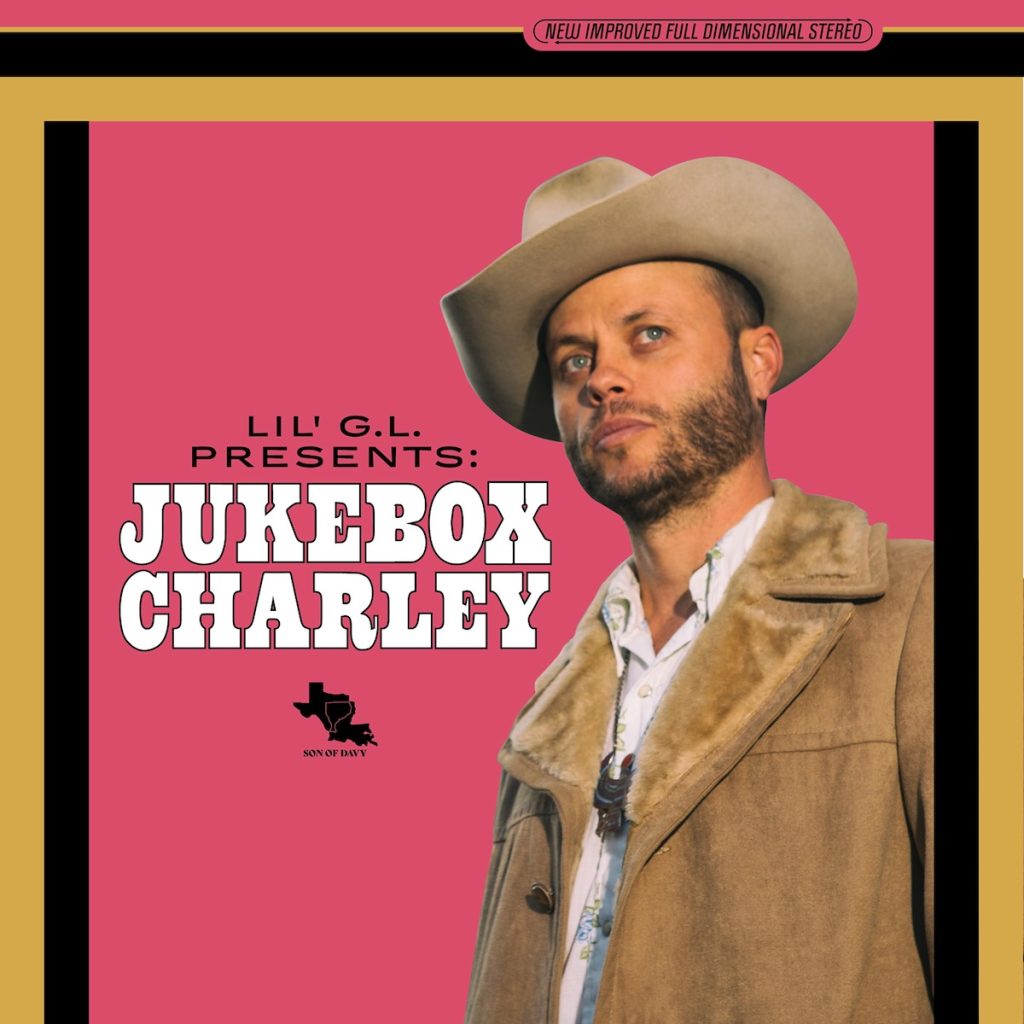 Maybe you think you know country music history. Maybe you're familiar with Waylon and Willie's hits, or Dolly and Loretta's classics, or even some of the George Jones songbook. Now, prepare to be schooled by Professor Charley Crockett, who's gathered a great set of overlooked gems from deep within the archives of Nashville sessions long gone, delivering these forgotten tunes with his usual suave flair. Continuing the man's prolific winning streak, Lil' G.L. Presents: Jukebox Charley is an affectionate exploration of vintage styles that feels fresh and offers a potent reminder of how much great music of the past awaits rediscovery.
Jukebox Charley ranges from heartbreak to the demon alcohol to philosophies of life, sometimes all in the same song. Never breaking a sweat, Crockett plays the smooth crooner to perfection, avoiding the more mawkish tendencies of some songs to spotlight the universal emotions in these dramatic tales. It isn't necessary to be a terminal barfly to relate to the self-loathing of "Battle With the Bottle," which escalates from a melancholy shuffle to a weirdly exuberant romp, echoing the speaker's inability to exercise any restraint. George Jones' woozy "Out of Control" glumly ponders a man who shakes and trembles "like a leaf in a whirlwind," facing "a future so cold" thanks to an excess of booze and shortage of affection.
Love's misfortunes unleash a dark tide of regret, self-pity, and grim fatalism. Crockett cleverly bookends the album with tracks that examine the same situation from opposite perspectives. The swaggering "Make Way for a Better Man," previously recorded by Willie Nelson, kicks off Jukebox Charley with the cold pronouncement, "I'm taking over now / Those signals she keeps sending means your romance is ending." Bringing the show to a close, the toe-tapping "Between My House and Town" finds a loser stoically declaring, "I'll just make way for your new man."
Elsewhere, karma rears its head in the somber Jerry Reed composition "I Feel for You," as a rejected lover addresses the man who replaced him, stating, "I'd tried to tell you but you wouldn't see / She'd leave you for someone the way she did me." Wrapped in melancholy piano and strings, Nelson's "Home Motel" ("a crumbling last resort") recalls the reflective late-night vibe of his better-known "Night Life."
The players are terrific. Nathan Fleming's gorgeous pedal steel is passionate and graceful, while various twangy guitars add an earthy note. The rhythm work of bassist Billy Horton (who also produces) and drummers Jason Moeller and Mario Valdez add up to honky-tonk perfection, providing a taut, driving beat. And cooing female backing voices evoke the creamy elegance that once made the polished countrypolitan sound so appealing.
Jukebox Charley is the fourth entry in the Lil' G.L. Presents tribute series. For the next installment, he could take a cue from his namesake predecessor, G.L. Crockett, who recorded the killer rockabilly song "Look Out Mabel," and put his own spin on this rowdy genre. The combination of Crockett's natural reserve and rockabilly's exhibitionism would be intriguing. But given his sterling track record, any course he chooses would surely be fine.
---