ALBUM REVIEW: Molly Tuttle Brings the Joy of Bluegrass to 'Crooked Tree'
---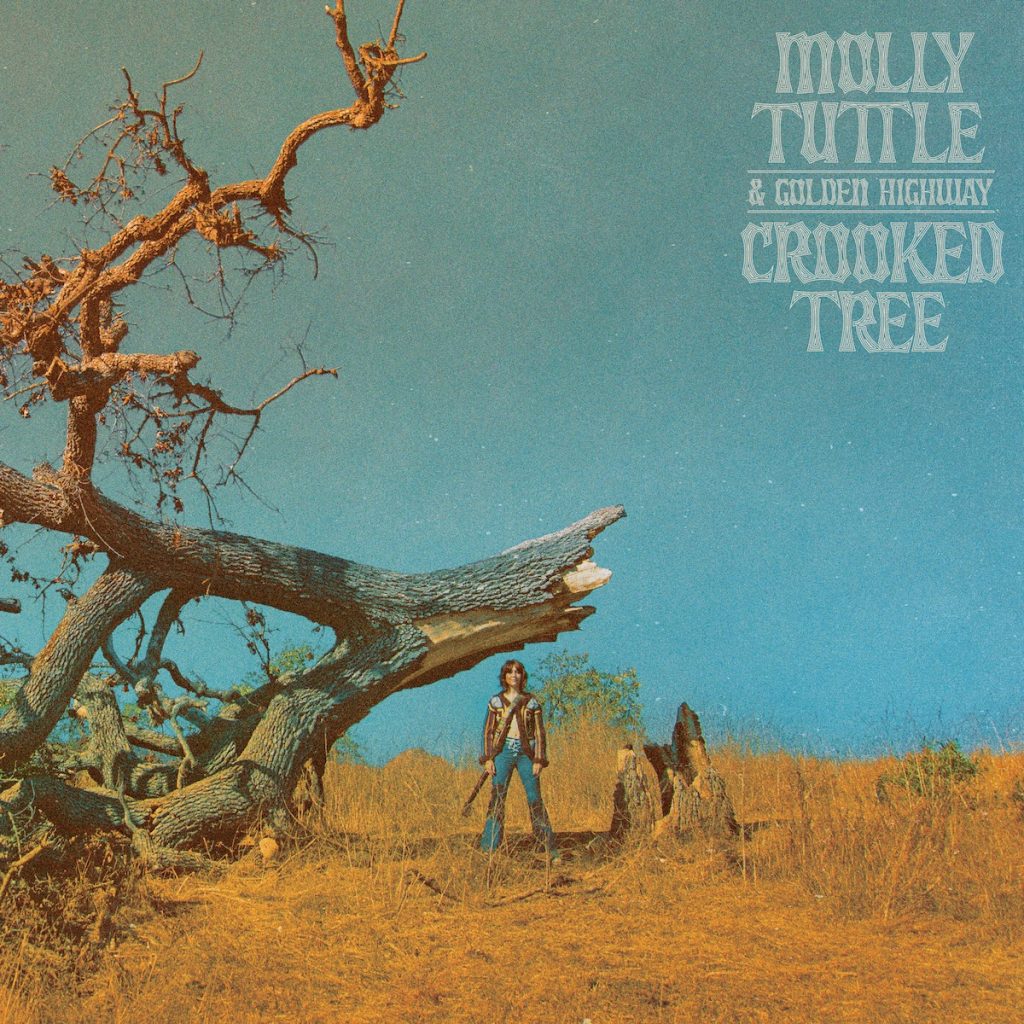 Molly Tuttle has bluegrass in her blood. Thanks to her father and grandfather, she grew up listening to the genre and attending bluegrass festivals. Tuttle always had the desire to make a full-length bluegrass record, and after two largely folk-rock releases — her 2019 debut When You're Ready and her 2020 covers album …but i'd rather be with you — everything fell into place for her latest, Crooked Tree.
Joined by Golden Highway — her band comprised of Bronwyn Keith-Hynes (fiddle), Dominick Leslie (mandolin), Shelby Means (bass), and Kyle Tuttle (banjo) — and accompanied by all-star guests like Margo Price, Gillian Welch, Old Crow Medicine Show, and more, Tuttle pays homage to her familial bluegrass history on Crooked Tree. The songs are vibrant and move as quickly as your heart does when you're doing something you love, but the most compelling quality of the record is how fun it sounds.
To be sure, Tuttle confronts heavy subjects like gentrification, deforestation, and gender inequality in her lyrics. She does so sharply and unblinkingly, like on the mournful ballad "San Francisco Blues" (featuring Dan Tyminski), which laments how unviable the city has become for artists, and "Side Saddle," a duet with Gillian Welch that challenges gender norms. But the layers of bluegrass instrumentation and vocal harmonies foster a collective playfulness that's hard to shake. "Big Backyard" (featuring Old Crow Medicine Show) has the same warmly welcoming ethos of "This Land Is Your Land," and on the heartening closing track, "Grass Valley," Tuttle recounts the effect that growing up going to bluegrass festivals had on her.
At the end of "Nashville Mess Around," a riotous foot-stomping tune in its own right, you hear a brief recording of somebody on stage asking a boisterous crowd, "Who's ready to party in Nashville?" and the response is an affirmative cheer. It's a small moment of glee in an album that's full of them, and one that captures the tenor of our bleary re-emergence into the world after pandemic lockdowns. It also underscores the impression that Crooked Tree feels like a party where everyone is invited.
---