ALBUM REVIEW: Steve Earle & The Dukes Cap Off Hero Tribute Trilogy with 'Jerry Jeff'
---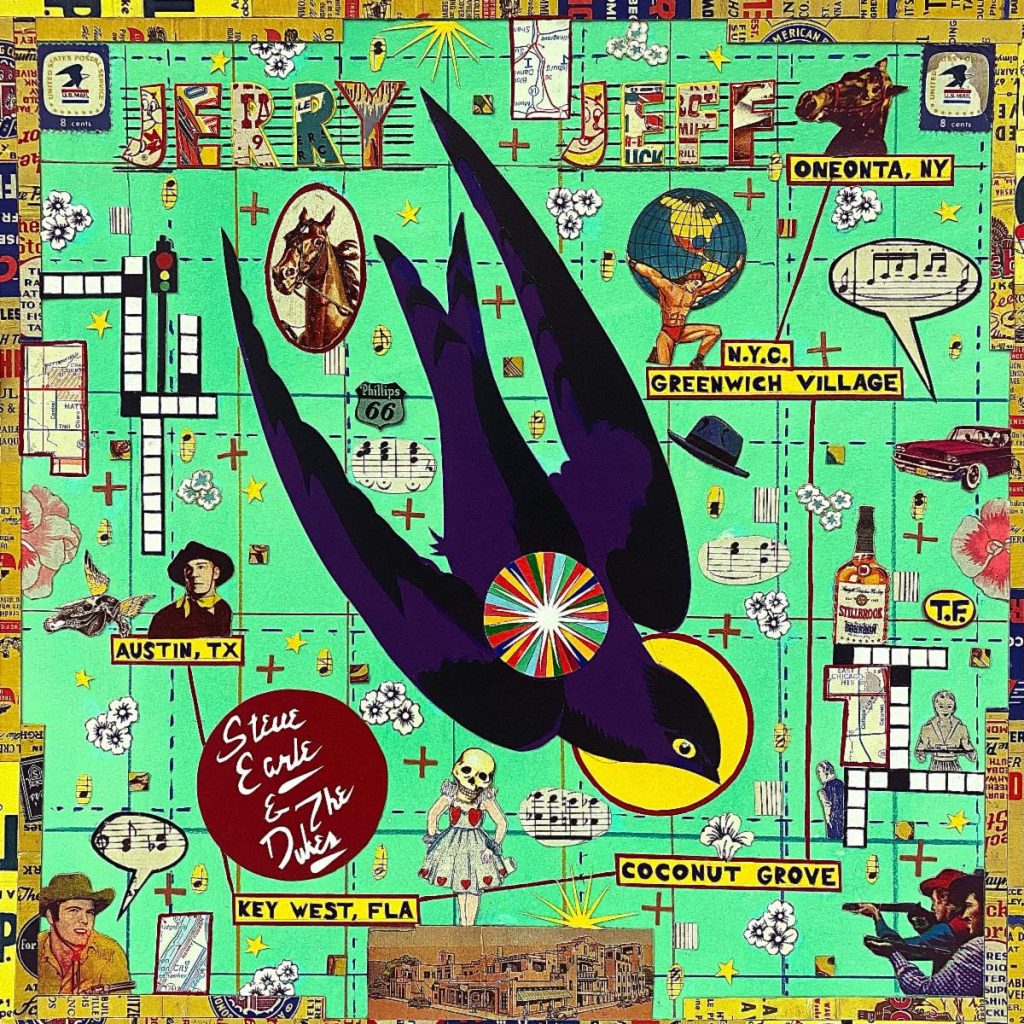 Jerry Jeff, Steve Earle's new tribute to the late Jerry Jeff Walker, seems designed with the hopes that the cosmic cowboy lives on for eons.
Other than "Mr. Bojangles," an early song he penned that was popularized by others, Walker never really made a mark on the mainstream. But that was beside the point. The 1970s Austin scene Walker flourished in always was meant to be an escape for listeners who wanted to dig deeper and think past Nashville's polish and excess.
It's easy to hear Walker's rollicking, roughshod style in much of the progressive country, alt-country, and Americana that followed his time riding high in the Lone Star State half a century ago.
His sound is there in Earle's 1986 debut, Guitar Town, and in much of Earle's well-regarded discography.
"There was a time in my life when I wanted to be Jerry Jeff Walker more than anything else in this world," Earle writes in Jerry Jeff's liner notes. "Looking back, it must have been more than obvious that, having yet to find a voice or persona of my own, I was emulating my hero."
This record is the third and final release in Earle's string of albums honoring his heroes: Townes Van Zandt, Guy Clark, and Walker, who died in 2020.
Steve Earle sings the tunes of others with a lively spirit and gritty earnestness. On each of these tribute albums, the whole package — from sonics to album design — shows Earle as an artist who desperately wants the universe to share in his love and fondness for these underground titans.
Earle & The Dukes swing confidently at the top of Jerry Jeff with lead track "Getting By," which also kicks off Walker's barnstorming 1973 album Viva Terlingua. Eleanor Whitmore's supporting vocals lift this outlaw anthem, giving it an extra buoyancy.
Whitmore's singing also shines on "Little Bird," her harmonies reinforcing the mournful lament. Yet again, Walker's lyrics prove universal, with timeless themes of love and loss.
Earle's rendition of "Mr. Bojangles" plods, and it's one of several picks here that seem unnecessary. Some of Walker's fans may wonder out loud why, for instance, 1975's Ridin' High is not represented here. "I Love You" and "Pissin' in the Wind" are among Walker's best songs, representing, respectfully, both his sentimental and ornery sides.
As far as covers albums go, Jerry Jeff hovers in the middle of the pack. While it lacks the repeat-listen appeal of Guy, Earle's 2019 tribute to Clark, these performances — filled out by another strong effort from The Dukes — bring new attention to the criminally underrated Walker.
Jerry Jeff is out May 27 on New West Records.
---