ALBUM REVIEW: Wilco Seeks This Country's Soul Within a Country Sound
---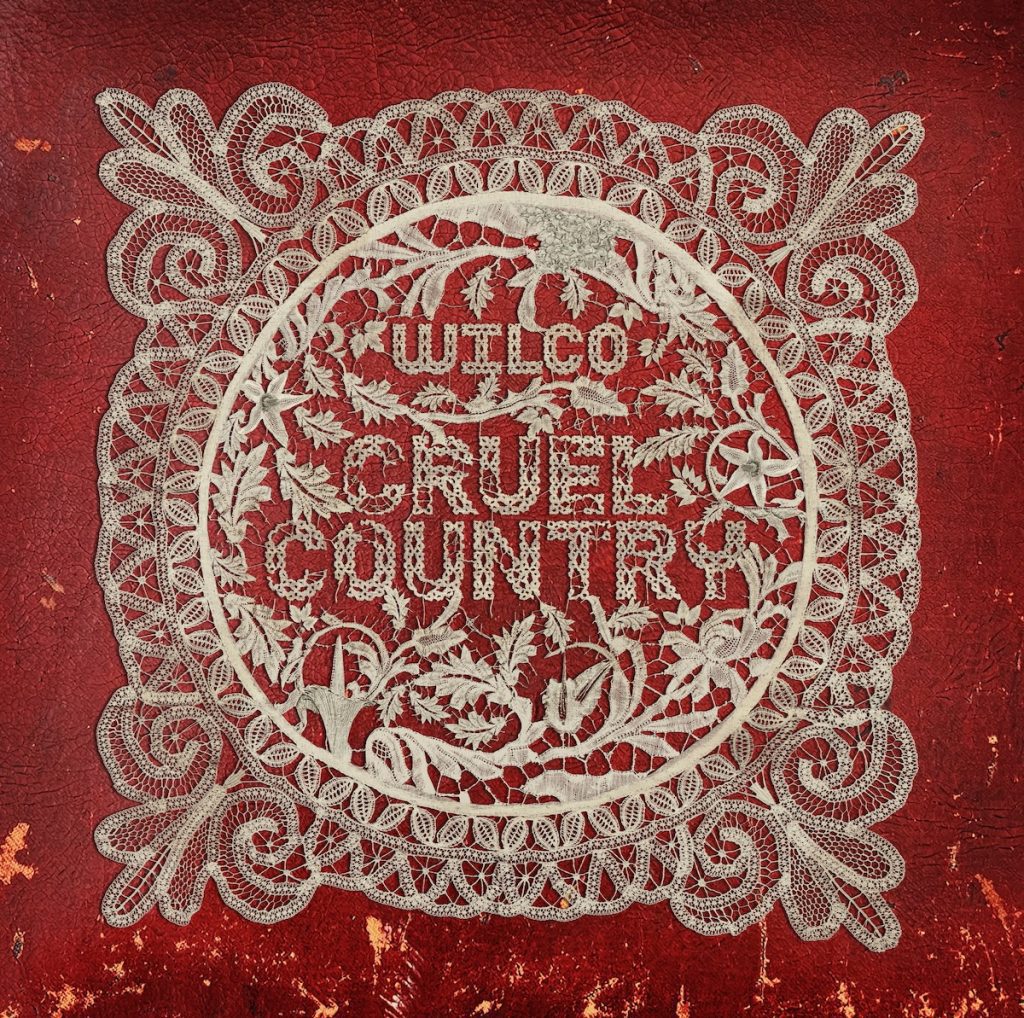 "I love my country stupid and cruel," Jeff Tweedy sings on "Cruel Country," the title track to Wilco's 12th studio album. That line, and the song itself really, serves as a summation of the LP's sound and purpose as the iconic band works more overtly classic country music themes into a sprawling album that attempts to make sense of life in this fractured country.
Coming in at 21 tracks and 77-plus minutes, Cruel Country is the longest release in Wilco's discography. But it doesn't feel bloated, excessive, or uneven; consisting of live takes with minimal overdubs, the record unfurls naturally and with a deft touch, maintaining a steady mood and pace throughout.
The America presented across the record is distressed and chaotic, where death (human and metaphorical) has become a core part of the national identity. Songs like "The Empty Condor" and closing track "The Plains" lament the death of the migration and exploration. On the latter, Tweedy sings:
I like it here on the plains
From what I see on my TV
There isn't any point in being free
When there's nowhere else
You'd rather be
Hard times and conflicts bubble up on nearly every song, whether it's the self-inflicted crises of "Ambulance" or the interpersonal struggles of "Tired of Taking it Out on You." These themes are familiar ones in the Wilco songbook and they're also ideally suited to be filtered through the country music stylings that pop up across the album, like on the dreamy "Darkness Is Cheap" or the honky-tonk shuffle of "A Lifetime to Find."
But Cruel Country isn't a country album per se. "Tonight's the Day" is anchored by the cascading piano lines of Mikael Jorgensen. "The Empty Condor," "Story to Tell," and the jaunty "All Across the World" sonically fit in with most of the band's post-A Ghost Is Born output.
This year marks the 20th anniversary of Yankee Hotel Foxtrot, the album generally considered to be Wilco's masterpiece (read ND's story on the making of that album here). The group played it in its entirety at a handful of shows in April and is prepping a deluxe reissue for September. It's an unexpected look back for a prolific band and its restless frontman. But as Cruel Country shows, Wilco remains as creatively vibrant and forward-facing as ever.
Cruel Country is out May 27 on dBpm Records.
---