ALBUM REVIEW: Amanda Shires Shines Through on 'Take It Like a Man'
---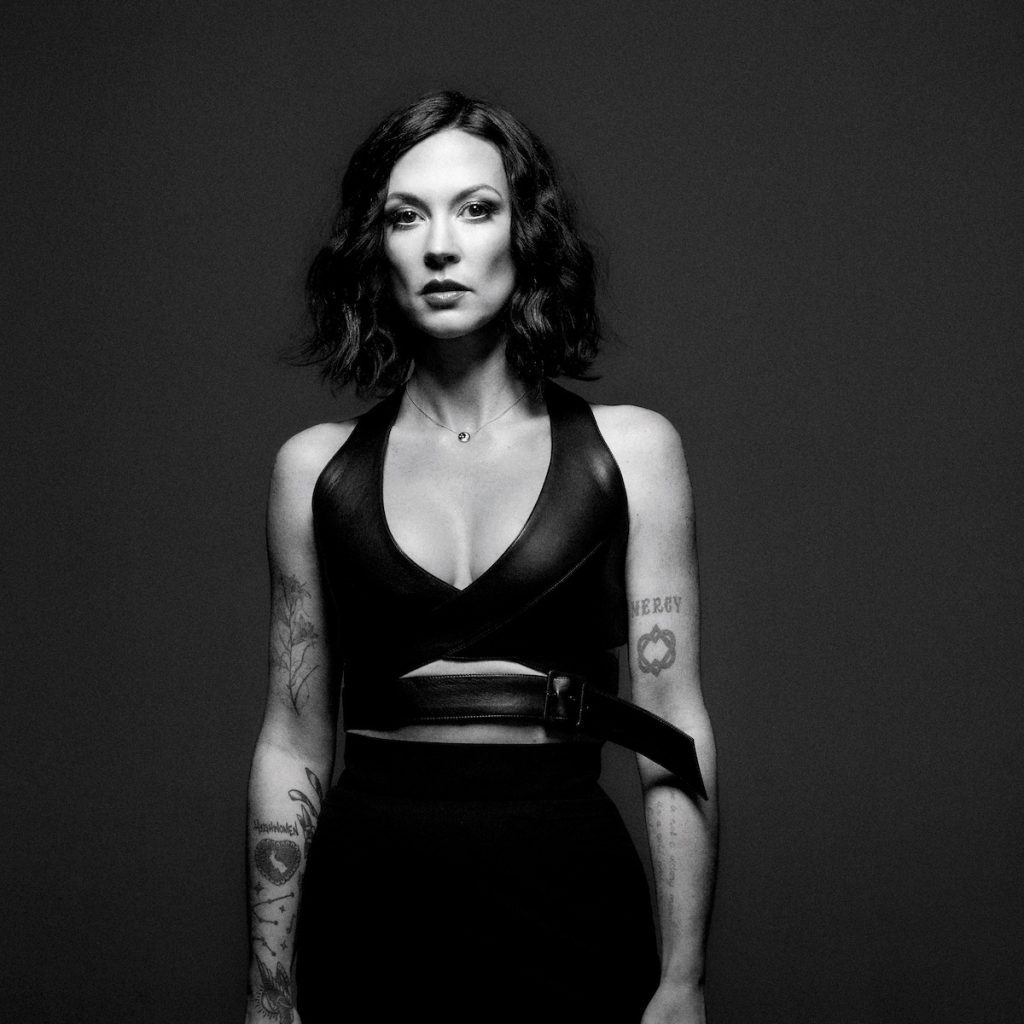 Reverberating guitar chords open the haunting, minor-chord "Hawk for the Dove," the first track on Amanda Shires' new album, Take It Like a Man. Shires' vocals, with Brittney Spencer adding backup, drip with sexual longing, and the roving, stalking rhythms of the song evoke the lover's own passion and raw emotional instinct. Jason Isbell's scalding lead guitar solo on the instrumental bridge in the song echoes like the shrill of a hawk through a Southern graveyard at midnight. The viscerally moving song sets the stage for the rest of the album, which plumbs the depths of anger, agony, love, and longing.
The title track, an ethereally expansive Gypsy jazz-inflected, chamber music-like torch song, further showcases Shires' soaring vocals. Tired of being told to act a certain way or to accept love on someone else's terms, Shires skewers the adage to "take it like a man" and on the final line belts out that she'll "take it like Amanda": She'll do it her way, thank you, settling for nothing less.
"Empty Cups" opens with a tinkling piano that recalls the opening of Van Morrison's 1970 song "Gypsy Queen" before blossoming into a soulful lament about the emptiness that lingers sometimes at the heart of relationships. The song ingeniously blends the lushness of the golden era of the Nashville sound with the soul keys and guitar notes of Muscle Shoals, while Shires' vocals, with Highwomen bandmate Maren Morris backing, evoke the tenderness and toughness of Lesley Gore and Barbara Mandrell. Organ and piano chords eddy beneath Shires' plaintive vocals on "Don't Be Alarmed," while the exquisitely ethereal and lush chamber piece "Fault Lines" cinematically portrays the breakdown of a relationship; Shires refuses to accept full blame for the situation, calling on her lover to accept his faults, too.
"Stupid Love" is Philadelphia soul by way of Muscle Shoals, carried upward by a swaying horn section and Spencer's background vocals. Shires' vocals on the jazz lounge swayer "Lonely at Night" recalls Roberta Flack's sensuously soaring voice. The album closes with the gospel-inflected "Everything Has Its Time," an ode to accepting love and beauty in spite of their transitory nature.
Shires' brilliant songwriting takes us into the dark recesses of the human condition, finding points of light that brighten the heart but accepting the persistence of the shadows that haunt our being. Take It Like a Man showcases Shires' towering vocal ability, which is too often overlooked, as well as her lyrical and musical gifts; it's her best album yet, and one of the best of the year.
Amanda Shires' Take It Like a Man is out July 29 on ATO Records.
---