ALBUM REVIEW: A Complex Journey from Hallelujah to Joyful Noise on Tyler Childers' 'Can I Take My Hounds to Heaven?'
Posted On October 3, 2022
---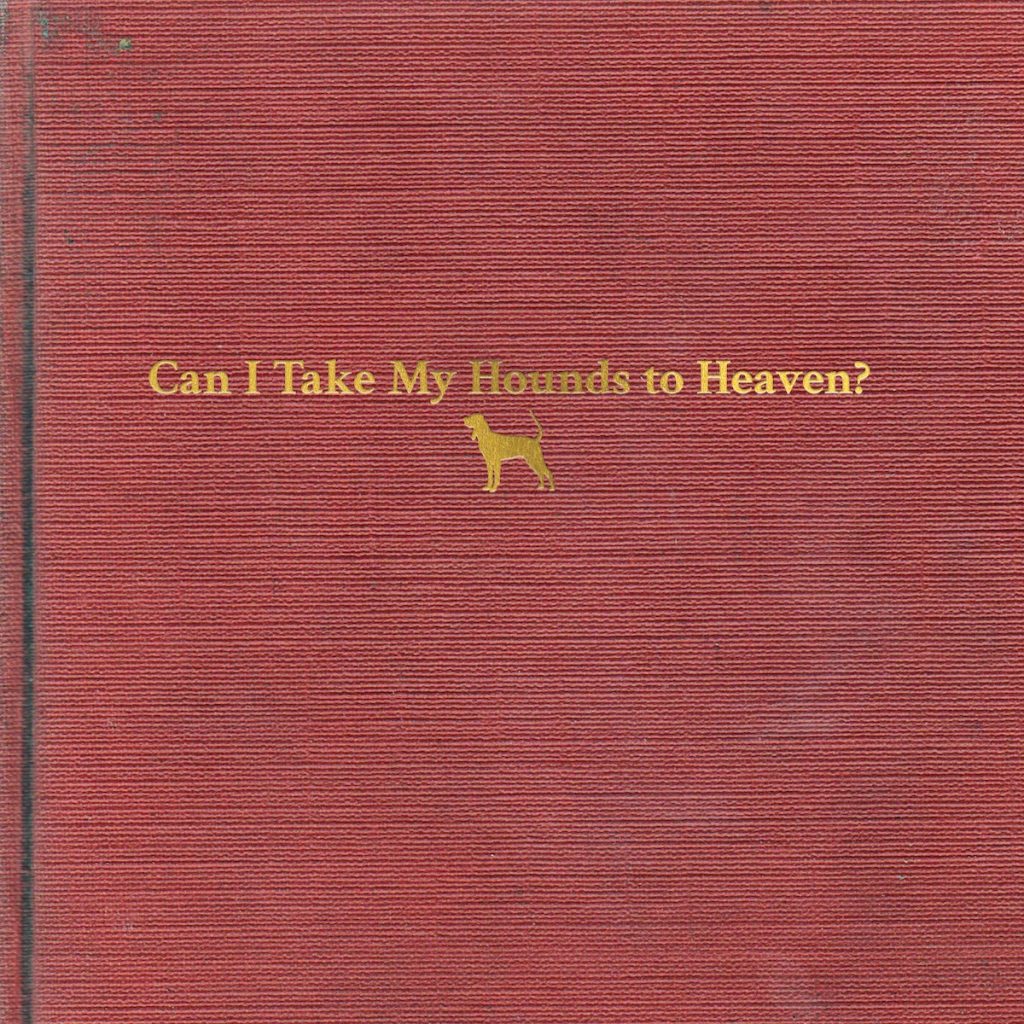 Tyler Childers is rapidly developing into an artist that seeks to surprise and challenge listeners.
His last album, the unexpected 2020 release Long Violent History, was protest-music-by-fiddle, an unexpected dive into the history of rural racism and missive on the side of racial equity. Childers' new LP is Can I Take My Hounds to Heaven?, a triple album that consists of eight songs presented in three different formats.
In pre-release materials, the intimation was that Can I Take My Hounds to Heaven? is explicitly a gospel album. In a statement, Childers said, "Working with the same song three different ways is a nod to my raising, growing up in a church that believes in the Holy Trinity: The Father, Son, and Holy Ghost, and what that means."
On a basic level, it is very much a gospel record. Childers and his band The Food Stamps incorporate renditions of Hank Williams' "Old Country Church" and traditional number "Jubilee" with a repurposing of his 2017 song "Purgatory" and originals such as the title track, "Way of the Triune God," and "Angel Band." And if Can I Take My Hounds to Heaven? was merely these songs offered up one time, listeners would be presented with a solid, albeit slight, country-gospel project.
It's after repeat listens and in the context of the three different incarnations, dubbed the "Hallelujah," "Jubilee," and "Joyful Noise" versions respectively, that Childers' Holy Trinity comment makes sense. The "Hallelujah" tracks are stripped down, just Childers and his band banging out the material live in-studio. The performances are stellar; Childers' vocals are beautiful on "Angel Band," and he really sells the heartrending tumult of "Heart You've Been Tendin'." On the latter, The Food Stamps absolutely rip, with Chase Lewis' organ and a blistering guitar solo from James Barker heightening the tension. "Purgatory," originally a bluegrass piece, is slowed down a bit and transformed into a shufflin' country-rock tune, to great effect. Taken as a whole, these straightforward tracks comprise The Father.
The "Jubilee" portion isn't considerably different from what preceded it. Childers basically just builds on top of the "Hallelujah" versions by adding layers of horns and strings to enhance the emotional scope of the songs. On "Purgatory," the addition of horns makes it sound like something you'd hear on late '60s Stax Records releases, while they provide a Dixieland jazz vibe to "Way of the Triune God." The only song that is significantly different from its "Hallelujah" incarnation is "Jubilee," as it adds a vocal track from Teresa Prince to what was previously presented as an instrumental-only cut. By maintaining the essence of The Father and making subtle, broader changes, Childers offers up The Son.
The Holy Ghost, aka the "Joyful Noise" versions, are an abrupt tonal and musical departure from the first two volumes. Essentially, the songs are presented as sound collages. Instead of vocals, "Old Country Church (Joyful Noise Version)" features a spoken-word soliloquy on the role of the Baptist church in Southern white communities. Elsewhere, snippets of pieces of church services, dialogue from The Andy Griffith Show, and speeches from theologian Thomas Merton are randomly interpolated. For the most part, there are no verses or choruses; occasionally a lyrical passage is used, such as a distorted version of a few lines of the title track, and buried deep in the mix. Drums, organ, and guitar lines are chopped up and looped. From a musical standpoint, nothing really follows any traditional structure, which makes identifying particular selections difficult if you aren't actively looking at the tracklist. Overall, the approach used is jarring, particularly given the accessibility relative sameness of the "Hallelujah" and "Jubilee" versions. But it also marks a refreshing departure that is sometimes cool, kind of unsettling at other moments, and beguiling throughout.
As a thought experiment and creative exercise, Can I Take My Hounds to Heaven? is bold and fascinating. Because of that and the choice to balance repetition with an abrasive sonic detour, it's sure to elicit a polarizing reaction from listeners expecting a more predictable bluegrass-country release. Taken as a whole, it confirms Childers' burgeoning reputation for thoughtful, provocative work and his willingness to pursue his own muse without catering to audience expectations.
Tyler Childers' Can I Take My Hounds to Heaven? came out Sept. 30 on Hickman Holler Records.
---