New Tribute Album Honors the Songwriting of Billy Joe Shaver
Posted On August 16, 2022
---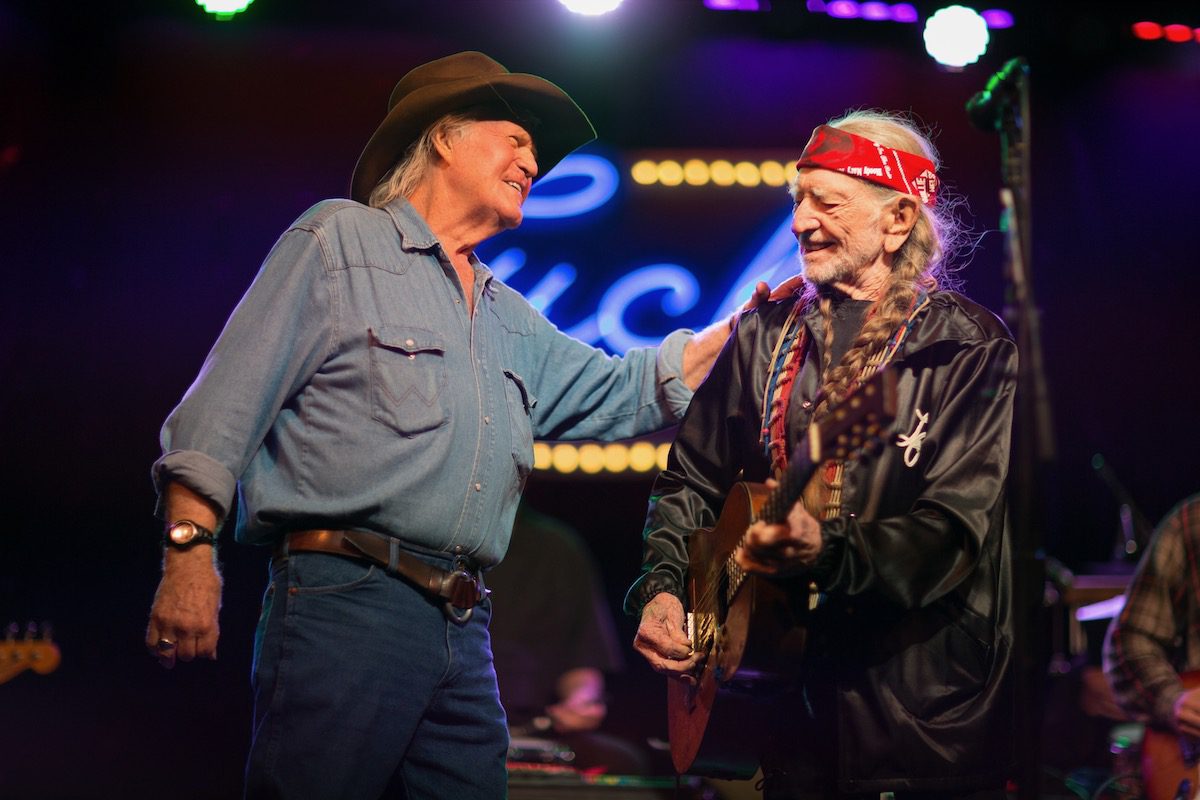 Billy Joe Shaver and Willie Nelson (photo by Cameron L. Gott)
Billy Joe Shaver would have turned 83 today, and a spirited gathering of friends would have suited him just fine, especially if they were making music.
New West Records and Pedernales Records are marking the occasion by announcing a new tribute album, Live Forever: A Tribute to Billy Joe Shaver, to be released Nov. 11.
The 12-song set, produced by Charlie Sexton and Freddy Fletcher, showcases versions of Shaver's songs by Willie Nelson and Lucinda Williams, Steve Earle, Margo Price, Allison Russell, Amanda Shires, and many more.
Variety premiered the album's first single, "Live Forever," in the capable hands of Nelson and Williams:
"His influence on the greatest of artists is what inspired this project," co-producer Fletcher writes in the album's liner notes. "The album is a testament to his words and their deep impact on wonderful songwriters and performers."
Shaver, an icon in the outlaw country movement and winner of the Americana Music Association's first-ever Lifetime Achievement Award for songwriting, died of a stroke in 2020.
Here is the album's track list: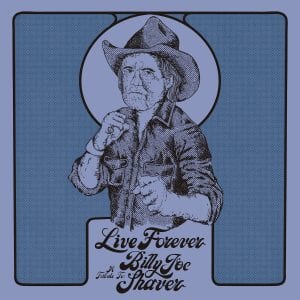 1. Willie Nelson with Lucinda Williams ­– "Live Forever"
2. Ryan Bingham with Nikki Lane – "Ride Me Down Easy"
3. Rodney Crowell – "Old Five and Dimers Like Me"
4. Miranda Lambert – "I'm Just an Old Chunk of Coal (But I'm Gonna Be a Diamond Someday)"
5. Edie Brickell – "I Couldn't Be Me Without You"
6. Nathaniel Rateliff – "You Asked Me To"
7. George Strait – "Willy the Wandering Gypsy and Me"
8. Amanda Shires – "Honky Tonk Heroes"
9. Steve Earle – "Ain't No God in Mexico"
10. Margo Price – "Ragged Old Truck"
11. Willie Nelson – "Georgia on a Fast Train"
12. Allison Russell – "Tramp on Your Street"
A new book titled Live Forever: The Songwriting Legacy of Billy Joe Shaver, was published in July and features interviews and stories from Shaver's songwriting peers and those his music influenced. Read our review of the book here.
---