No Depression Sessions at Rootsy Winter Fest: Teddy and the Rough Riders
Posted On February 6, 2023
---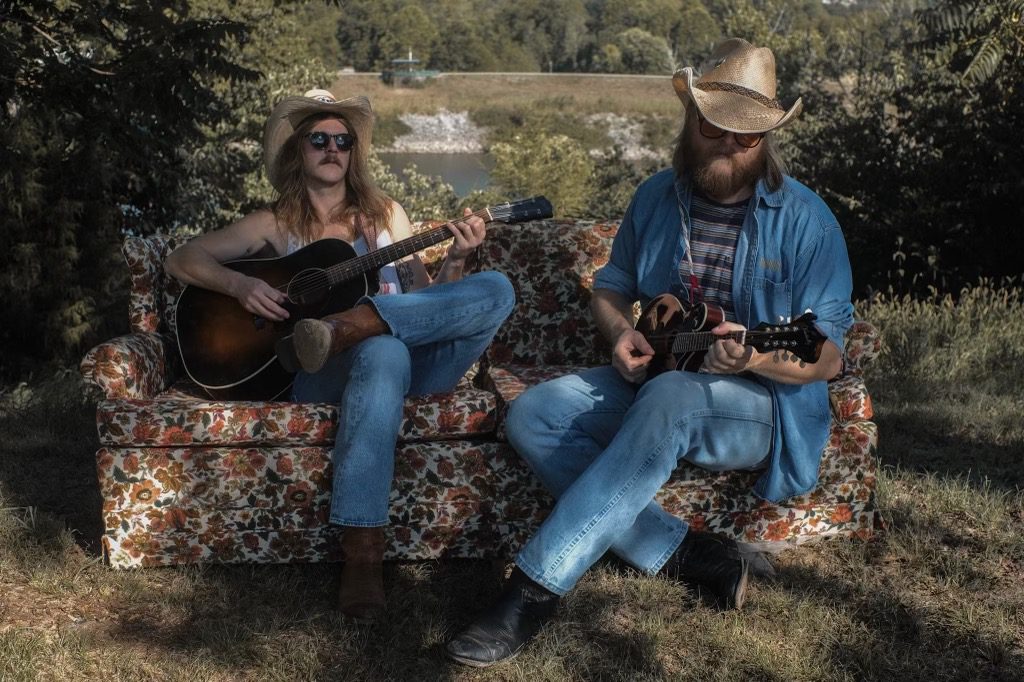 Teddy and the Rough Riders (photo by Jake Davis)
While recording sessions in Nashville last year, my audio engineer partner, Juan M. Soria, and I (collectively known as the audio/video production crew I Know We Should), met Anna Lindqvist and Malin Pehrsson from Rootsy Live Falkenberg. When they connected us with Rootsy Winter Fest organizers and invited us to record sessions on location in Falkenberg on Sweden's west coast, we gladly accepted.
The festival is set inside Tryckhallen, a venue attached to Värdshuset Hwitan, across the street from the Falkenberg Bridge, which spans the Ätran River. Rootsy puts all of its artists and crew up at Hwitan, resulting in a strong communal vibe with plenty of shared meals, beverages, and laughs.
Rootsy is a collective of music superfans that book their favorite Americana roots artists and provide space for them to thrive in front of Swedish audiences. Before each artist's festival set, we pulled them aside for an exclusive performance and conversation. Thus were born the No Depression Sessions at Rootsy Winter Fest.
Teddy and the Rough Riders treated us to the inaugural No Depression Session at Rootsy Winter Fest, performing "Dancing Lady," their interpretation of Billy Joe Shaver's "Ride Me Down Easy," and finally "Dance Floor Blues" from their current, self-titled album. Ryan Jennings is on vocals and bass, Jack Quiggins is on vocals and guitar, Matt Novotny is on drums, and that's Will Johnson on pedal steel.
Nashville to Falkenberg is no small trip, and Teddy and the Rough Riders are fully committed to bringing the country-rock vibe to Scandinavia. Rootsy was one of their first few shows of an extensive Scandinavian run; follow them on Instagram @teddyandtheroughriders for details. Skål!
The No Depression Sessions at Rootsy Winter Fest are made possible by Bitchin' Sauce. Look for more sessions from the festival, which took place Feb. 3-4, over the next several weeks.
---