CROWDFUNDING RADAR: Pssst … Bandcamp Fridays Are a Great Time for Roots Music Preorders
Posted On September 12, 2022
---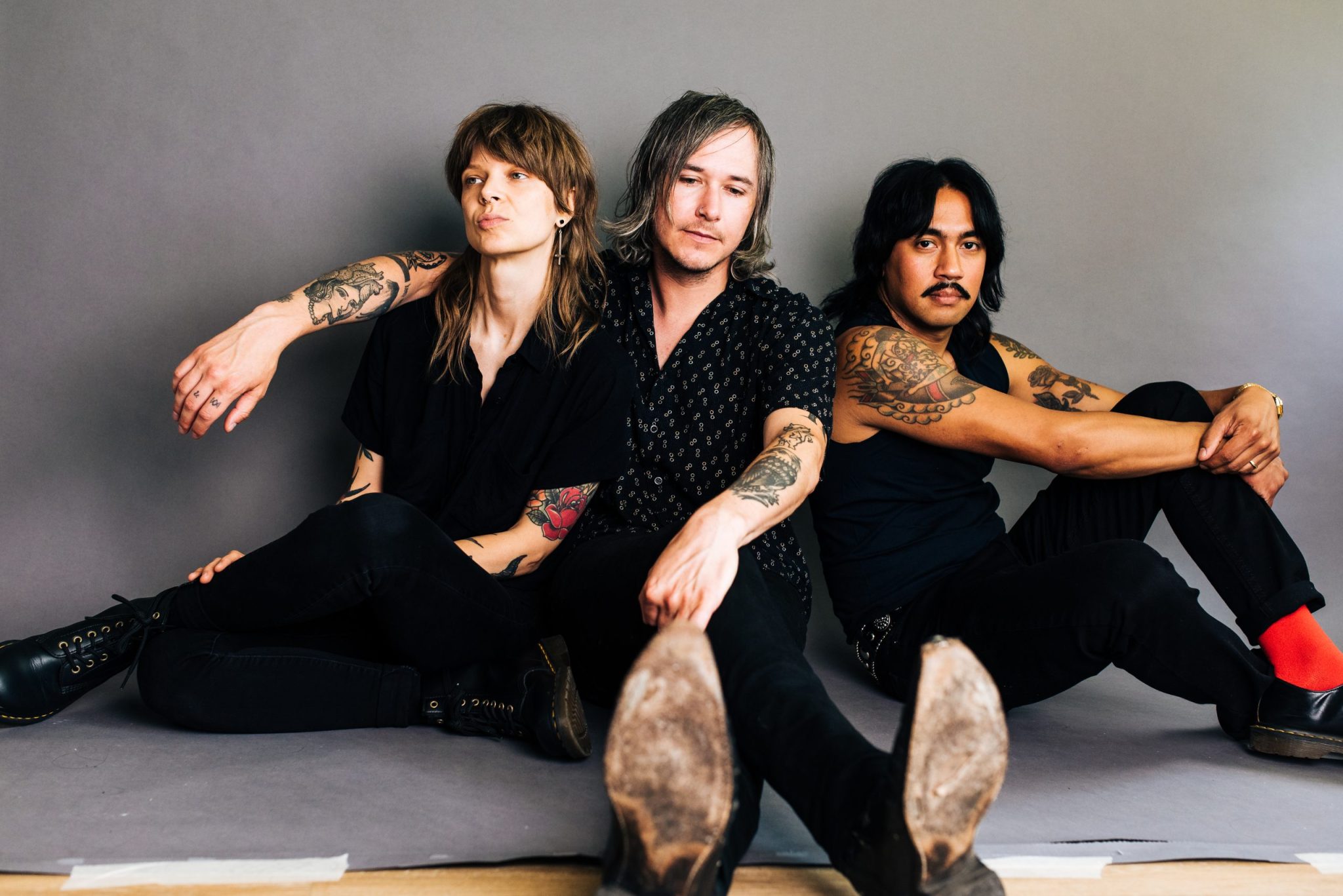 Mightmare (photo by Jillian Clark)
In case you haven't heard the news, Bandcamp Fridays are back for the remainder of the year. For those unfamiliar, Bandcamp is a site that caters to independent and small-label artists, and Bandcamp Friday is an idea that began early in the pandemic. On the first Friday of each month, Bandcamp waived its fees to ensure about 93% of the money spent on the site by consumers went to the artist or label (the other 7% going to payment processors). The project was discontinued last May as artists were able to return to touring, but was brought back this month. Bandcamp isn't a traditional crowdfunding site, but most artists on the platform offer a preorder for their albums, and many offer merchandise or exclusives, making the end result little different than many Kickstarter campaigns. Best of all, if you preorder an album on Bandcamp Friday, the artist still gets the fee-free benefit even if the album comes out later. So this week I'm featuring three artists who have preorder campaigns that will be live on the next Bandcamp Friday, Oct. 7.
Mightmare – Cruel Liars (click here to view pre-order)
Not familiar with Mightmare? You might be more familiar with the band's principal member, Sarah Shook. Shook conceived the solo project during the early days of the pandemic and used the required DIY nature of pandemic music-making to her advantage. Shook wrote, produced, and engineered the album completely on their own. It's a different sound for Shook, with an indie rock vibe and some electronic flourishes. Mightmare will release Cruel Liars Oct. 14 in digital and CD formats as well as regular and limited-edition colored vinyl.
Jake Blount – The New Faith (click here for pre-order)
Every year one or two artists come out of the AmericanaFest with all of the buzz. My bet for 2022 is on Jake Blount. With a highly anticipated "dystopian Afrofuturistic concept album," an Americana conference panel with Leyla McCalla and Kaia Kater, and a showcase performance, he'll have plenty of opportunity and already has all of the skill. (He's also No Depression's Spotlight artist this month.) The New Faith releases Sept. 23, before the next Bandcamp Friday, but I'm including it here to highlight the different kinds of preorder campaigns available. While the digital and CD releases of the album will be out by Oct. 7, the vinyl will not. As of now, Blount is anticipating an Jan. 6 release for that. His Bandcamp page currently offers preorders for the vinyl, a T-shirt, and a vinyl/T-shirt bundle.
Various Artists – Live Forever: A Tribute to Billy Joe Shaver (click here for pre-order)
"Live Forever" is a great title for a tribute to one of country music's real-life outlaws. One of my favorite AmericanaFest memories happened the first year I attended. I was riding down the elevator after a panel and talking with someone about how I was agonizing between seeing Shaver and Hayes Carll because Shaver had been ill in the months prior and I was afraid I'd miss my chance. From behind me in the elevator I heard, "Man, I've been saying that about Billy Joe since 1982. He'll outlive all of us!" Since Shaver's death in 2020 it's been apparent just how far reaching his influence was, with contemporaries lining up to tell their favorite Billy Joe story and young artists lauding his influence. That's reflected on this new tribute album from New West and Pedernales Records, with Americana icons like Willie Nelson, Lucinda Williams, and Rodney Crowell joining younger artists like Allison Russell, Amanda Shires, and Margo Price to sing Shaver's songs. The album will release on Nov. 11, giving you two Bandcamp Fridays (November's is on Nov. 4) to preorder it on digital, CD, or vinyl. (Read more about the project in this ND story.)

---