Molly Tuttle, Janis Ian, and Others Honored at 2023 International Folk Music Awards
Posted On February 1, 2023
---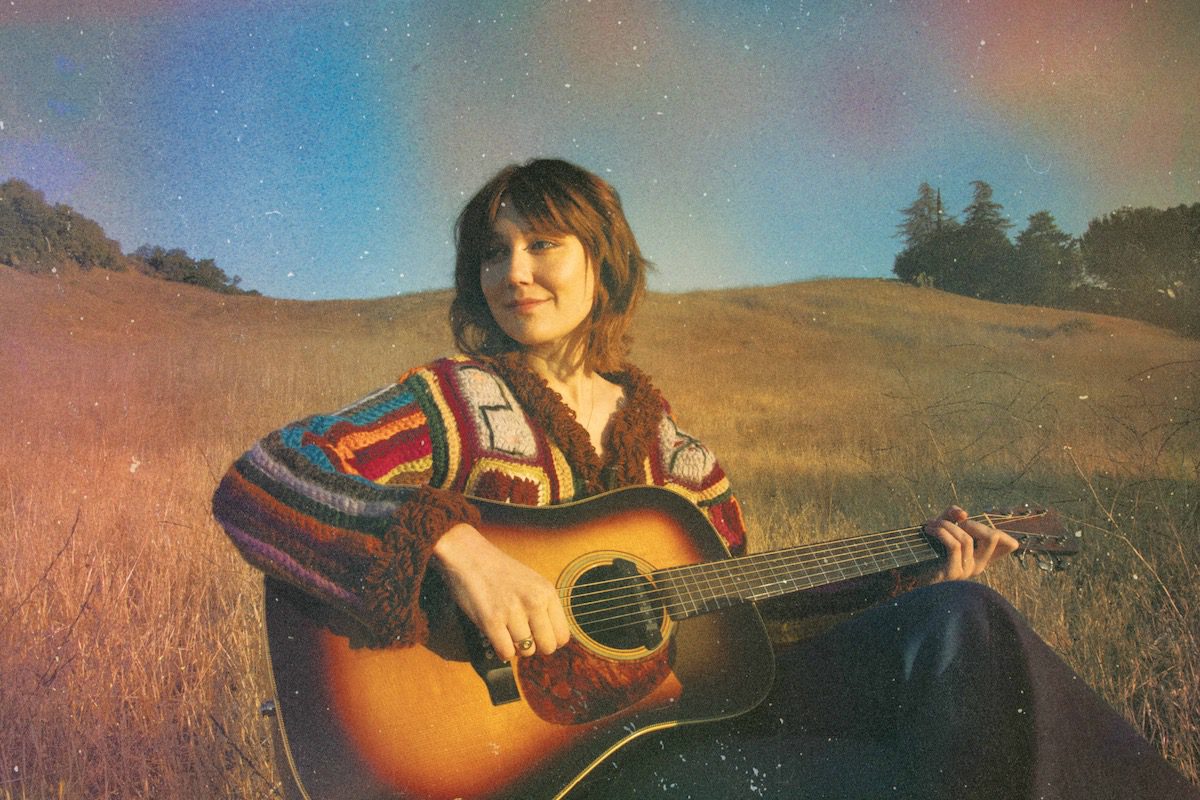 Molly Tuttle (photo by Samantha Muljat)
Folk Alliance International kicked off its annual conference Wednesday night with the International Folk Music Awards, honoring the best folk album, artist, and song of the year as well as several individuals for their work, often behind the scenes, in folk music.
The Album of the Year Award went to Molly Tuttle & Golden Highway for Crooked Tree (ND review). That album is also nominated for Best Bluegrass Album at this weekend's Grammy Awards, and Tuttle is nominated for Best New Artist. Crooked Tree came in fourth in No Depression's Reader's Poll for Best Roots Music Albums in 2022, and seventh in the Critics Poll.
Janis Ian, who released The Light at the End of the Line (ND review) last year, won the Folk Music Award for Artist of the Year. The Light at the End of the Line, her farewell project, is nominated for the Best Folk Album Grammy. Ian, who is no longer able to perform because of vocal scarring, will give a talk this weekend at FAI's conference about her long, impactful career, which included her early hits, "Society's Child" and "At Seventeen."
The Song of the Year vote resulted in a tie, with Anaïs Mitchell's "Bright Star" and Aoife O'Donovan's "B61" sharing the honor. "Bright Star" is a nominee in the Grammys' Best American Roots Song category, and O'Donovan has three nominations from Age of Apathy, the album on which "B61" appears.
Here's a look at the International Folk Music Award winners (in bold) and the other nominees, followed by a recap of the other awards, which were previously announced.
Album of the Year
Silvana Estrada – Marchita
Angélique Kidjo & Ibrahim Maalouf – Queen of Sheba
Taj Mahal and Ry Cooder – Get on Board: The Songs of Sonny Terry and Brownie McGhee
Anaïs Mitchell – Anaïs Mitchell
Molly Tuttle & Golden Highway – Crooked Tree
Artist of the Year
Jake Blount
Janis Ian
Prateek Kuhad
Leyla McCalla
Aoife O'Donovan
Song of the Year (tie):
Arooj Aftab featuring Anoushka Shankar – "Udhero Na" (written by Aroof Aftab)
Leyla McCalla – "Vini Wè" (written by Leyla McCalla)
Anaïs Mitchell – "Bright Star" (written by Anaïs Mitchell)
Marcus Mumford featuring Brandi Carlile – "How" (written by Marcus Mumford and Brandi Carlile)
Aoife O'Donovan – "B61" (written by Aoife O'Donovan)
The nominees were determined based on industry year-end lists and folk DJ charts, and Folk Alliance International (FAI) members voted on the winners.
Here's a look at the artists and other members of the folk music community honored with awards at the show.
This year's Elaine Weissman Lifetime Achievement Awards, named for the co-founder of FAI, honored Janis Ian, musician and civil rights activist Josh White, and John Prine-founded Oh Boy Records. Performances paid tribute to each awardee, with Jake Blount performing Ian's "At Seventeen" and Wallis Bird leading the audience in a singalong of "Better Times Will Come." White's son, Josh White Jr., performed "One Meatball," the 1944 song that was the first million-selling single by a Black artist. After Prine's wife Fiona Prine and son Jody Whelan accepted the award for Oh Boy Records, The Milk Carton Kids performed "That's the Way the World Goes Round" and then accompanied Iris DeMent on "Mexican Home."
You can watch those performances as part of the full awards show here:
People's Voice Award (presented to honor social and political commentary in creative work and public careers): Leyla McCalla
Rising Tide Award (presented to an artist under 30): Alisa Amador
Clearwater Award (presented to a festival that prioritizes environmental stewardship): Shambala Festival in Northamptonshire, England
The Spirit of Folk Awards (presented to people and organizations who promote and preserve folk music):
— Steve Edge, DJ at Vancouver's CiRT and co-founder of the Rogue Folk Club
— Amy Reitnouer Jacobs, founder and the executive director of the Bluegrass Situation
— Marcy Marxer, musician and creator of musical theater production All Wigged Out
— Adrian Sabogal, musician, producer, and founder of Marimbea, an organization supporting Afro-Colombian communities from the country's South Pacific coast
— Pat Mitchell Worley, president and CEO of the Soulsville Foundation, which oversees the Stax Museum of American Soul Music, Stax Music Academy, and The Soulsville Charter School
Also during the awards show, four people were inducted in the Folk DJ Hall of Fame:
— Robert Resnik, host of All the Traditions on Vermont Public Radio
— Marilyn Rea Beyer, host of radio shows The Midnight Special and Folkstage at Chicago's WFMT
— John Platt, host of the Sunday Supper at WFUV in New York, curator of monthly emerging artist showcase On Your Radar at New York's Rockwood Music Hall, and founder of the not-for-profit New Folk Initiative
— Harry B. Soria Jr., host of radio show Territorial Airwaves and Hawaiian music authority (Soria died in 2021)
The Folk Alliance International Conference, with a theme of "Facing the Future: Sustainability in Folk Music," continues through Sunday in Kansas City.
---