International Folk Music Awards Nominees and Honorees Announced
Posted On January 9, 2023
---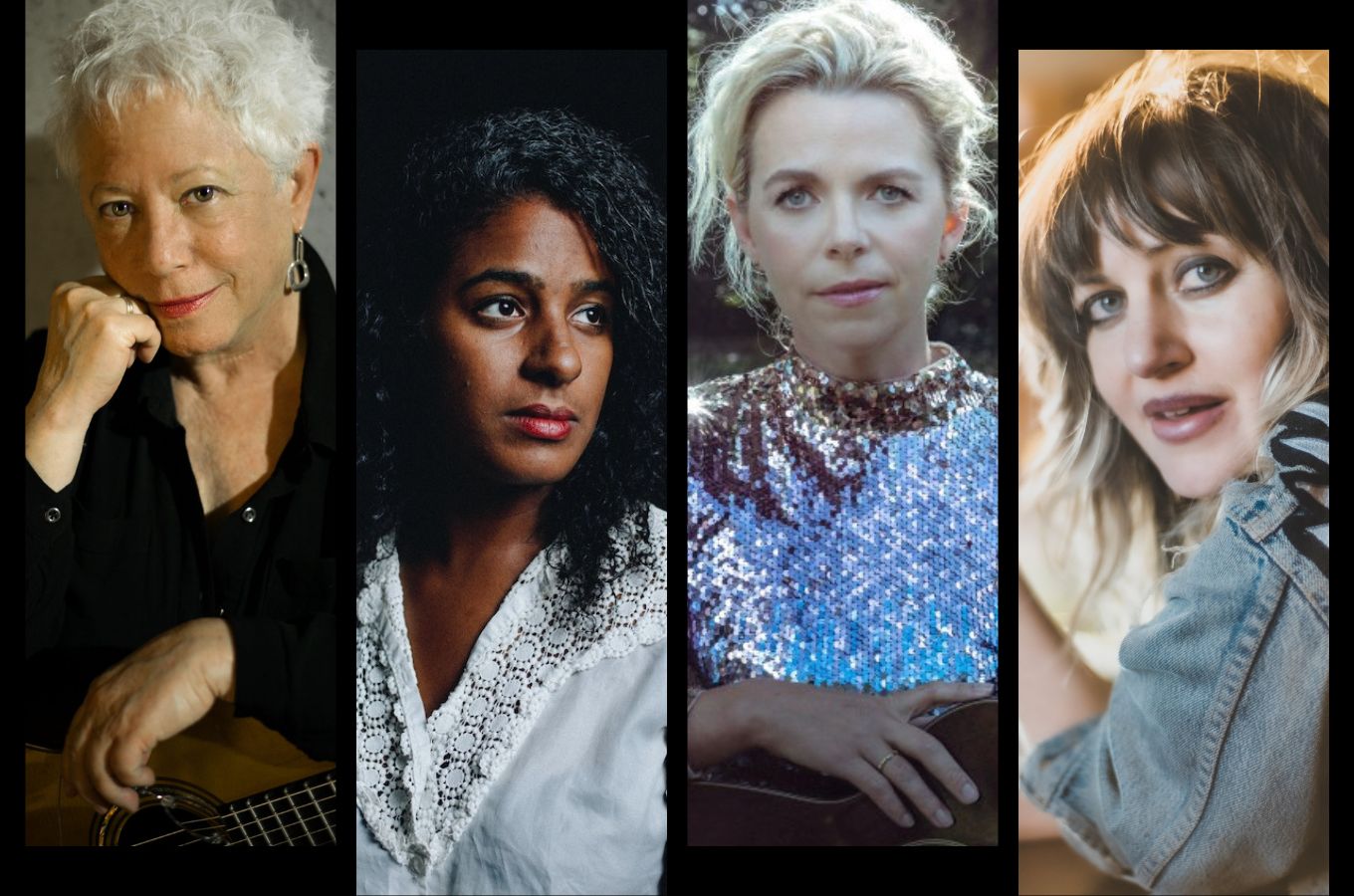 From left, Janis Ian, Leyla McCalla, Aoife O'Donovan, and Anaïs Mitchell are among the nominees and honorees for the 2022 International Folk Music Awards.
Folk music-fomenting nonprofit Folk Alliance International has announced the nominees for this year's International Folk Music Awards.
The awards, which honor the best song, album, and artist of 2022 as well as several lifetime achievements, will be handed out at a live awards show Feb. 1 at FAI's annual conference in Kansas City.
Here are the nominees:
Album of the Year
Silvana Estrada – Marchita
Angélique Kidjo & Ibrahim Maalouf – Queen of Sheba
Taj Mahal and Ry Cooder – Get on Board: The Songs of Sonny Terry and Brownie McGhee
Anaïs Mitchell – Anaïs Mitchell
Molly Tuttle & Golden Highway – Crooked Tree
Artist of the Year
Jake Blount
Janis Ian
Prateek Kuhad
Leyla McCalla
Aoife O'Donovan
Song of the Year
Arooj Aftab featuring Anoushka Shankar – "Udhero Na" (written by Aroof Aftab)
Leyla McCalla – "Vini Wè" (written by Leyla McCalla)
Anaïs Mitchell – "Bright Star" (written by Anaïs Mitchell)
Marcus Mumford featuring Brandi Carlile – "How" (written by Marcus Mumford and Brandi Carlile)
Aoife O'Donovan – "B61" (written by Aoife O'Donovan)
The nominees are determined based on US, Canadian, and international industry year-end lists and folk DJ charts. Members of FAI vote on the winners.
Here's a look at the artists and other members of the folk music community to be honored with awards at the show.
Elaine Weissman Lifetime Achievement Awards, named for the co-founder of FAI, will honor singer-songwriter Janis Ian, musician and civil rights activist Josh White, and John Prine-founded Oh Boy Records.
People's Voice Award (presented to honor social and political commentary in creative work and public careers): Leyla McCalla
Rising Tide Award (presented to an artist under 30): Alisa Amador
Clearwater Award (presented to a festival that prioritizes environmental stewardship): Shambala Festival in Northamptonshire, England
The Spirit of Folk Awards (presented to people and organizations who promote and preserve folk music):
— Steve Edge, DJ at Vancouver's CiRT and co-founder of the Rogue Folk Club
— Amy Reitnouer Jacobs, founder and the executive director of the Bluegrass Situation
— Marcy Marxer, musician and creator of musical theater production All Wigged Out
— Adrian Sabogal, musician, producer, and founder of Marimbea, an organization supporting Afro-Colombian communities from the country's South Pacific coast
— Pat Mitchell Worley, president and CEO of the Soulsville Foundation, which oversees the Stax Museum of American Soul Music, Stax Music Academy, and The Soulsville Charter School
Also during the awards show, four people will be inducted in the Folk DJ Hall of Fame:
— Robert Resnik, host of All the Traditions on Vermont Public Radio
— Marilyn Rea Beyer, host of radio shows The Midnight Special and Folkstage at Chicago's WFMT
— John Platt, host of the Sunday Supper at WFUV in New York, curator of monthly emerging artist showcase On Your Radar at New York's Rockwood Music Hall, and founder of the not-for-profit New Folk Initiative
— Harry B. Soria Jr., host of radio show Territorial Airwaves and Hawaiian music authority (Soria died in 2021)
The International Folk Music Awards show will be broadcast live online and feature appearances by FAI Conference keynote speaker Valerie June, The Milk Carton Kids, Leyla McCalla, and Sam Lee.
---