BONUS TRACKS: Blues Music Awards, A Long Ride for a Good Cause, and Ice Cream Flavors Honoring Musicians
---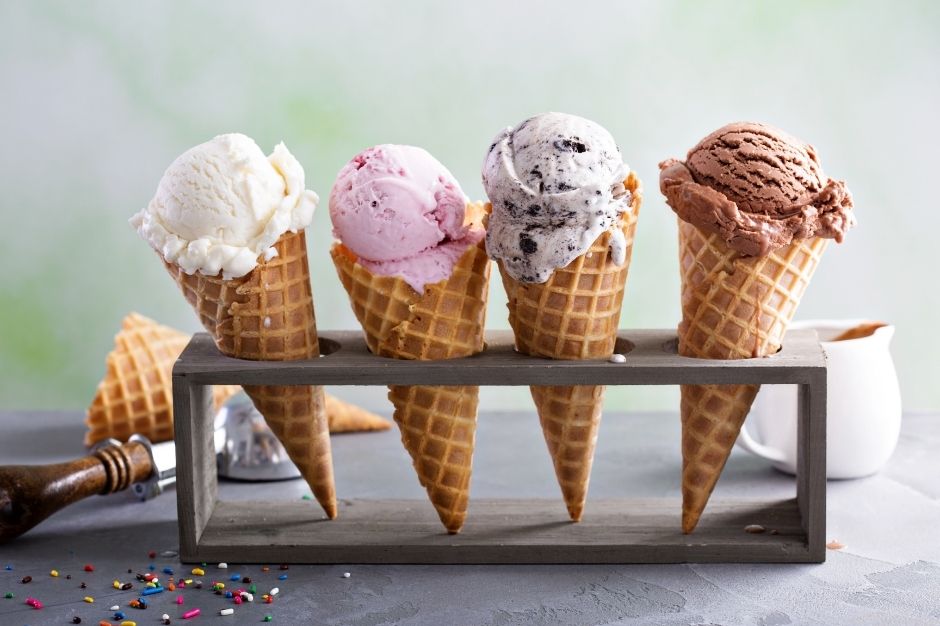 Photo by VeselovaElena / Getty Images
The Blues Foundation gave out its 42nd annual round of Blues Music Awards in a virtual ceremony broadcasted from Memphis last weekend. Shemekia Copeland won three awards, including the B.B. King Entertainer of the Year honor. Her latest album, Uncivil War, was named Best Contemporary Blues Album. (You can read ND's review of it here.) Christone "Kingfish" Ingram won in the Contemporary Blues Male Artist and Instrumentalist-Guitar categories. Album of the Year went to the 100 Years of Blues collaboration between Elvin Bishop and Charlie Musselwhite (ND review). Get the full list of winners here.
An ice cream shop in Raleigh, North Carolina, is honoring six local musicians with their own flavors for the month of June, a display of great taste in both music and summer treats. American Aquarium's BJ Barham helped create a Coffee Toffee and Fudge flavor for Two Roosters, and Tift Merritt's flavor is Salted Caramel. There's also Cherry Wine and Chocolate from Rissi Palmer, Bourbon and Carrot Cake from Chatham Rabbits, Spicy Chocolate Cheesecake from Boulevards, and non-dairy Key Lime Pie from Sylvan Esso. Read more about the project from Visit Raleigh. Or just ask me! I live in Raleigh and plan to try as many of the flavors as I can. It's a tough job, but I'm willing to do it for you, dear readers!
One of the highlights from the CMT awards this week was the presentation of the network's Equal Play Award, launched in 2019 to highlight women's achievements, to Linda Martell. Martell, the first Black woman to play the Grand Ole Opry and to reach the Top 20 country airplay charts, accepted the award from her home in South Carolina and spoke of the racism she faced in her career in the late 1960s. She was presented the award by Mickey Guyton, who performed a duet during the show with Gladys Knight. Read more about both standout moments in this recap from The Washington Post.
Last year, as it was dawning on all of us that the pandemic was here to stay for a while, Yawpers frontman Nate Cook got out of his house and onto his bike for a fundraising ride from Denver to Tulsa. In just 10 days he raised $17,000 for the Sweet Relief Musicians Fund. He's back on his bike again this summer for a second ride, titled "Go West, Aging Man," a play on Horace Greeley's famed "Go west, young man" exhortation after the Civil War. GXAX, as it's being called for short, will launch from New York on July 4 and take Cook a whopping 3,600 miles to Los Angeles eight weeks later. Sweet Relief is once again the beneficiary, and Cook will stop in several cities along the way to perform with special guests and drum up support. You can read more about his very excellent adventure — and donate — here.
WHAT WE'RE LISTENING TO
Here's a sampling of the songs, albums, bands, and sounds No Depression staffers have been into this week:
Bo Burnham – Inside
Joy Oladokun – in defense of my own happiness
Tristen – Aquatic Flowers
Aretha Franklin – Aretha in Paris
Bill and the Belles – "People Gonna Talk"
Japanese Breakfast – Jubilee
Hailu Mergia – Tezeta
---