BONUS TRACKS: Bob Dylan Center Sets Opening Date, Rock Hall Announces Class of 2021, and More
---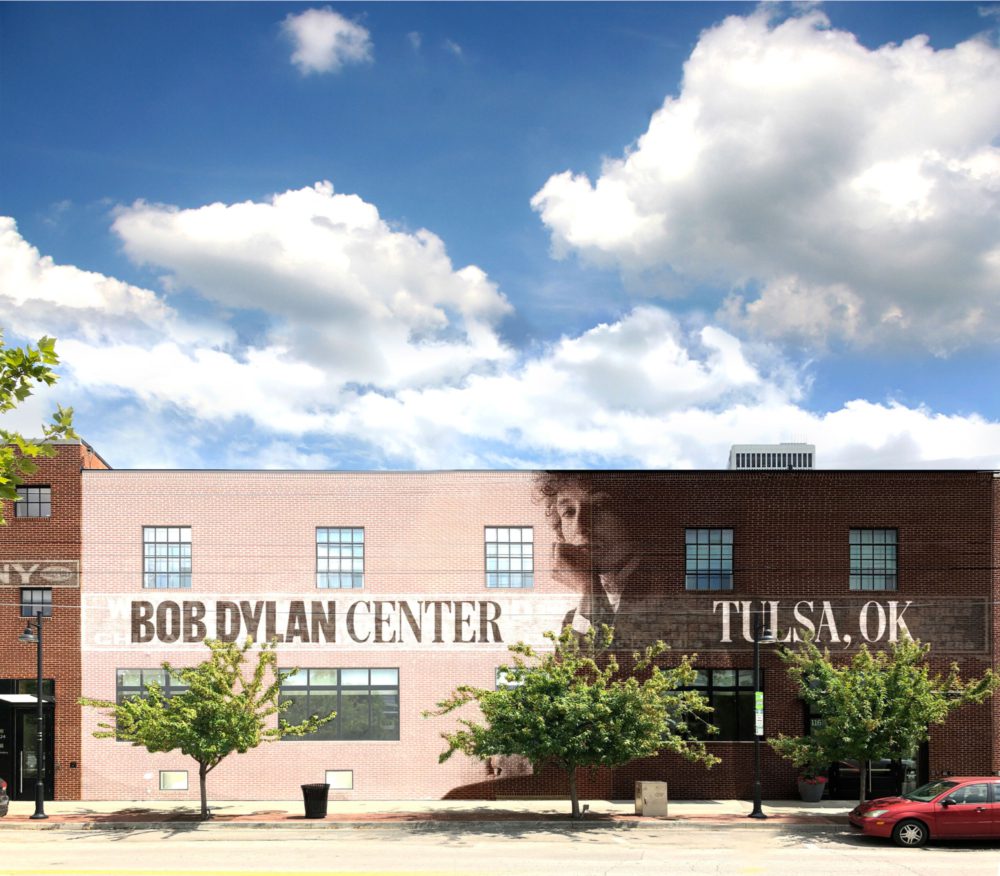 Exterior rendering of the Bob Dylan Center set to open next May in Tulsa, Oklahoma (Courtesy of Olson Kundig / Bob Dylan Center)
The long-awaited Bob Dylan Center in Tulsa, Oklahoma, has set an opening date of May 10, 2022. The museum will be home to more than 100,000 items from the Bob Dylan Archive, including handwritten lyrics, unreleased recordings, rare photos, and more. Read more about it via Brooklyn Vegan, and visit the center's website here.
The Rock & Roll Hall of Fame announced its 2021 inductees this week, touting the diversity of the winners after years of criticism. Tina Turner, Carole King, The Go-Go's, Jay-Z, Foo Fighters, Todd Rundgren, Kraftwerk, Charley Patton, Gil Scott-Heron, Billy Preston, LL Cool J, Clarence Avant, and Randy Rhoads made it to the top of the ballot. The Class of 2021 will be inducted on Oct. 30 in Cleveland, with a broadcast of the ceremony planned for a later date on HBO and HBO Max. Read more about the inductees, and the Rock hall's male-heavy past, in this piece from The New York Times.
If you want to shred guitar just like Jason Isbell, all you have to do is pick up Fender's new Jason Isbell Custom Telecaster for a cool $1,499. (OK, fine, you might also have to practice a little and tap into some innate talent, too.) The replica of Isbell's favorite Tele has a chocolate sunburst finish and some wear and scratches built in. As Isbell explains in Fender's announcement: "I wanted to create a road-worn version of my go-to Telecaster guitar because you can enjoy the instrument without worrying so much about scratching it up!" Take a look and get all the specs in Guitar World's writeup.
A documentary is in the works about Linda Martell, the first Black woman to perform at the Grand Ole Opry, and a GoFundMe has been set up by her granddaughter to help make sure it gets over the finish line. "Publications reach out wanting to do stories, broadway plays and films and although flattering and very much appreciated, Linda deserves something more … something better than what the country music industry offered her …," Marquia Thompson writes in the GoFundMe's description. "An opportunity to really be heard. The opportunity to OWN and tell her OWN story. This fundraiser is for helping Linda do just that." Maren Morris, who name-dropped Martell onstage at the 2020 CMA Awards, is currently the top donor, with $5,000. Read more about the campaign and Martell's history at Wide Open Country.
WHAT WE'RE LISTENING TO
Here's a sampling of the songs, albums, bands, and sounds No Depression staffers have been into this week:
American Aquarium – Slappers, Bangers & Certified Twangers, Vol. 1
Aoife O'Donovan and Donovan Woods – "Iowa"
Margo Price – "Long Live the King"
Charli Adams featuring Ruston Kelly – "Headspace"
Molly Tuttle – … but I'd rather be with you too, three duets released today as a companion to her 2020 EP of covers
Sufjan Stevens – Carrie & Lowell
Rodney Crowell ­– "Something Has to Change," from his upcoming album, Triage, coming in July
---