No Depression's 2022 Record Store Day Wishlist (for June 18 Drop Date)
---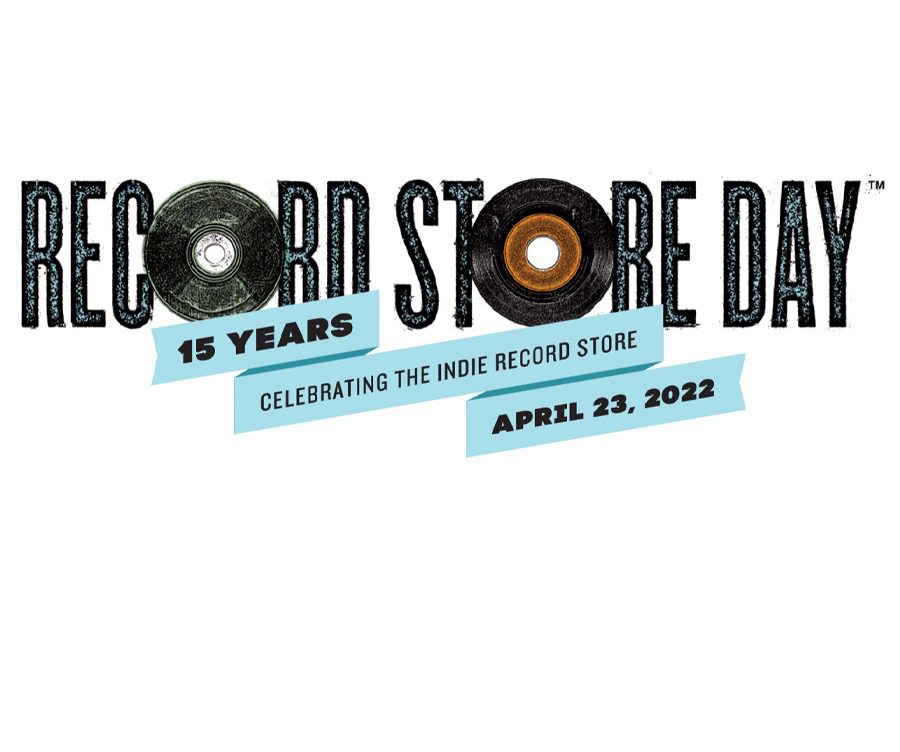 This post was originally published on April 18, 2022. It has been updated to highlight the June 18 drop date.
After a couple years of fragmented Record Store Day "Drops" to avoid crowds during the pandemic, the traditional one-day event came back for 2022 — mostly. April 23, was considered the main event, but given the persistent delays in vinyl manufacturing and shipping, June 18 has been set as an additional drop to accommodate releases that couldn't make it to stores in time for the April event.
Many stores are back to pre-pandemic traditions of hosting live concerts and other events to entertain people lined up and shopping, though some are continuing appointments to help keep things flowing. Be sure to check with your local store (here's a list of participating stores) to see what's up.
This year, there are nearly 350 Record Store Day releases, some exclusive to the event (and, of course, to indie record stores), and others labeled "RSD First," which means they debut at participating stores on Record Store Day, but may be more widely released later. You can browse the whole list here (not every store gets every item, of course), and below, No Depression staffers have compiled a list of highlights tailored to roots music lovers — you can click the title of each item to learn more about it. Some of the April 23 offerings may be sold out, but you'll find our picks at the end of this post, because you never know!
Happy shopping, and thanks for supporting our friends at independent record stores, on Record Store Day and all year long.
JUNE 18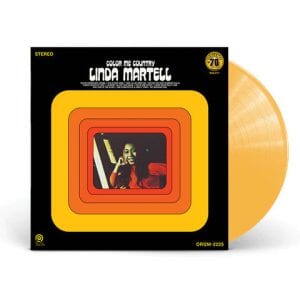 Linda Martell – Color Me Country
Thanks to the efforts of Black Opry (ND essay from founder Holly G) and others making sure the contributions of Black artists in country music receive their due, Linda Martell's name is back in the spotlight. It never should have left: She was the first Black woman to play the Grand Ole Opry (in 1970), and she had a string of hits with "Color Him Father," "Before the Next Teardrop Falls," and "Bad Case of the Blues." This reissue of her debut (and only) album will bring her landmark work to a new generation. — Stacy Chandler
Creedence Clearwater Revival – Travelin' Band (Live at Royal Albert Hall, 1970)
Imagine hearing CCR's "Travelin' Band" and "Who'll Stop the Rain" when they were new, and the band was still working them out live. That's the hook of this new 7-inch pressing, which mirrors the original double-sided "Travelin' Band/Who'll Stop the Rain" release that was a massive hit in 1970. Here, the band plays "Travelin' Band" live at Royal Albert Hall in a long-rumored recording that's never been released before. The B side is a live take on "Who'll Stop the Rain" at Oakland Coliseum, also from 1970 (previously released on CCR's live album The Concert). — Stacy Chandler
As this album was released in 1983, is it not the 39th anniversary? That aside, long revered as our Pete Seeger, Bragg's first album was a 16-minute vinyl release that has been re-issued twice before, both times on CD. First, in 2006 with 11 additional studio tracks, and again in 2013 with eight live tracks. This one's the vinyl version of the 2013 release. — Amos Perrine
Ralph Stanley & The Clinch Mountain Boys – The Bluegrass Sound
The title of this classic album is no lie or oversell. Originally released in 1968, two years after his brother and musical partner Carter Stanley died, there's extra heartbreak in Stanley's high, lonesome voice, a necessary ingredient indeed in the bluegrass sound. This is the first reissue on vinyl since the original release, and it's pressed on grass green with each copy hand numbered. — Stacy Chandler
One of the founding members of Buffalo Springfield and Poco, Furay here embraces the country side of his country rock, delivering covers of well-known classics such as John Denver's "Take Me Home, Country Roads," Lee Ann Womack's "I Hope You Dance," John Berry's "Your Love Amazes Me," and Alabama's "I'm in a Hurry (And Don't Know Why)." — Henry Carrigan

APRIL 23
Steve Earle – "Up Against the Wall Redneck Mother / Night Rider's Lament"
Get an early taste of Steve Earle covering songs by Jerry Jeff Walker (full album coming in May, see story) with these two tunes pressed on 7-inch clear vinyl. These songs aren't on the full album, and only 4,000 will be available worldwide in this RSD exclusive! — Adam Kirr, Marketing Director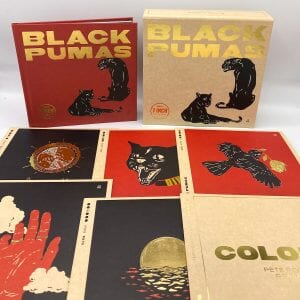 Black Pumas — Black Pumas [Collector's Edition 7-inch Box Set]
Gorgeous packaging isn't the only reason to snap up this release if you find it, but it's gotta be on the list. Each sleeve of the six 7-inch singles in this RSD exclusive box set features a red, black, and gold foil illustration. You'll find the 10 originals songs from 2019's Black Pumas in this collection, but also two bonus tracks — new remixes of "Colors" and "Black Moon Rising." — Stacy Chandler, Assistant Editor
Willie Nelson – Live at the Texas Opry House, 1974
Catch Willie right at the start of his outlaw country era, when the Willie Nelson Family Band was brand new. This live album, produced by Jerry Wexler, was recorded over two nights but scrapped at the time. It finally was released on CD in 1992, but this is its debut on vinyl. — Adam Kirr
Betty Harris – The Lost Queen of New Orleans Soul
Betty Harris wasn't from New Orleans (nor did she ever live there), but the soul singer performed regularly with songwriter/producer Allen Toussaint and funk band The Meters. This double-LP collection, pressed on green wax, compiles 17 of Harris' songs — recorded live between 1964 and 1969 — that were available in the Crescent City at the time, but rarely found elsewhere. It's a compilation that's a huge find for Record Store Day 2022. — Hilary Saunders, Managing Editor
Karen Dalton is having a moment she's long deserved, and in these live performances, recorded at the Attic in Boulder, Colorado, we have the chance to hear Dalton's powerful blues and folk vocal delivery. Following closely on the release of the 50th-anniversary expanded edition of her final album, In My Own Time (ND story), Shuckin' Sugar features 12 previously unreleased performances, including seven never-before-heard solo performances by Dalton as well as duets with her then-husband and guitarist Richard Tucker. — Henry Carrigan, columnist and reviewer
John Craigie – Abbey Road Lonely
On this live double album recorded in Portland, Oregon, John Craigie applies his wit, musicality, and music history muscle to a cover of the entirety of The Beatles' Abbey Road. The familiar songs are interspersed with Craigie anecdotes with titles like "If Ringo hates it you know something's wrong" and "Yoko and John invent doom metal." — Stacy Chandler
Bill Evans
Morning Glory: The 1973 Concert at the Teatro Gran Rex, Buenos Aires
Inner Spirit: The 1979 Concert at the Teatro General San Martin, Buenos Aires
These companion albums showcase the great jazz pianist Evans in two separate concerts in Buenos Aires. Morning Glory features bassist Eddie Gomez and Mary Morell on drums, while The Inner Spirit features Marc Johnson bass and Joe LaBarbera on drums. Both of these recordings are available for the first time on these limited edition 2-LP sets and add more luster to Evans' extensive catalog as they reveal his intuitive piano stylings. — Henry Carrigan
Jorma Kaukonen – The Land of Heroes
The current Spring 2022 "General Admission" issue of No Depression includes a piece by writer Annie Zaleski on Jorma Kaukonen and his Fur Peace Ranch — part studio, part school, part art gallery, and more — in rural Ohio. So we obviously wanted to highlight this reissue, released on Kaukonen's Fur Peace Ranch label. This collector's edition of The Land of Heroes is pressed on gold and black marbled wax and includes special printed materials. — Hilary Saunders
This iconic jazz album is being reissued as part of the "RSD First Release" series, meaning that for a limited time, it will only be available at participating indie record stores (but afterward, it will be more widely released). Drummer Max Roach wrote We Insist as an experimental concept album in the same vein as Duke Ellington's "Black, Brown, and Beige" suite. It's not the smoothest jazz record to listen to, but it's a vital piece of American protest music, and with only 2,000 copies in this repress, it represents a prized token of resistance that's as relevant in 2022 as it was in 1960. — Hilary Saunders
While Eraserhead (1977) had been a midnight movie to end all midnight movies, David Lynch's fourth feature film, unleashed in 1986 on an unsuspecting public, was a surrealistic dreamy/nightmarish look at the dark side of suburban life. Lynch's instruction to composer Badalamenti was to make the soundtrack to Blue Velvet beautiful and scary. Not since Hitchcock and Herrman had a director and composer been so in sync. The long out-of-print LP has been expanded to 2 LPs on marbled blue vinyl, with a scandalous cover. — Amos Perrine, columnist
A few more quick picks …
Golden Smog – On Golden Smog
Durand Jones – "Power to the People"
Kacey Musgraves – star-crossed picture disc
My Morning Jacket (Jim James acoustic) – Live From RCA Studio A
Chuck Prophet – The Age of Miracles
Ron Sexsmith – Long Player Late Bloomer
Tegan and Sara – Still Jealous
---