Best Roots Music Albums of 2023 (So Far)
---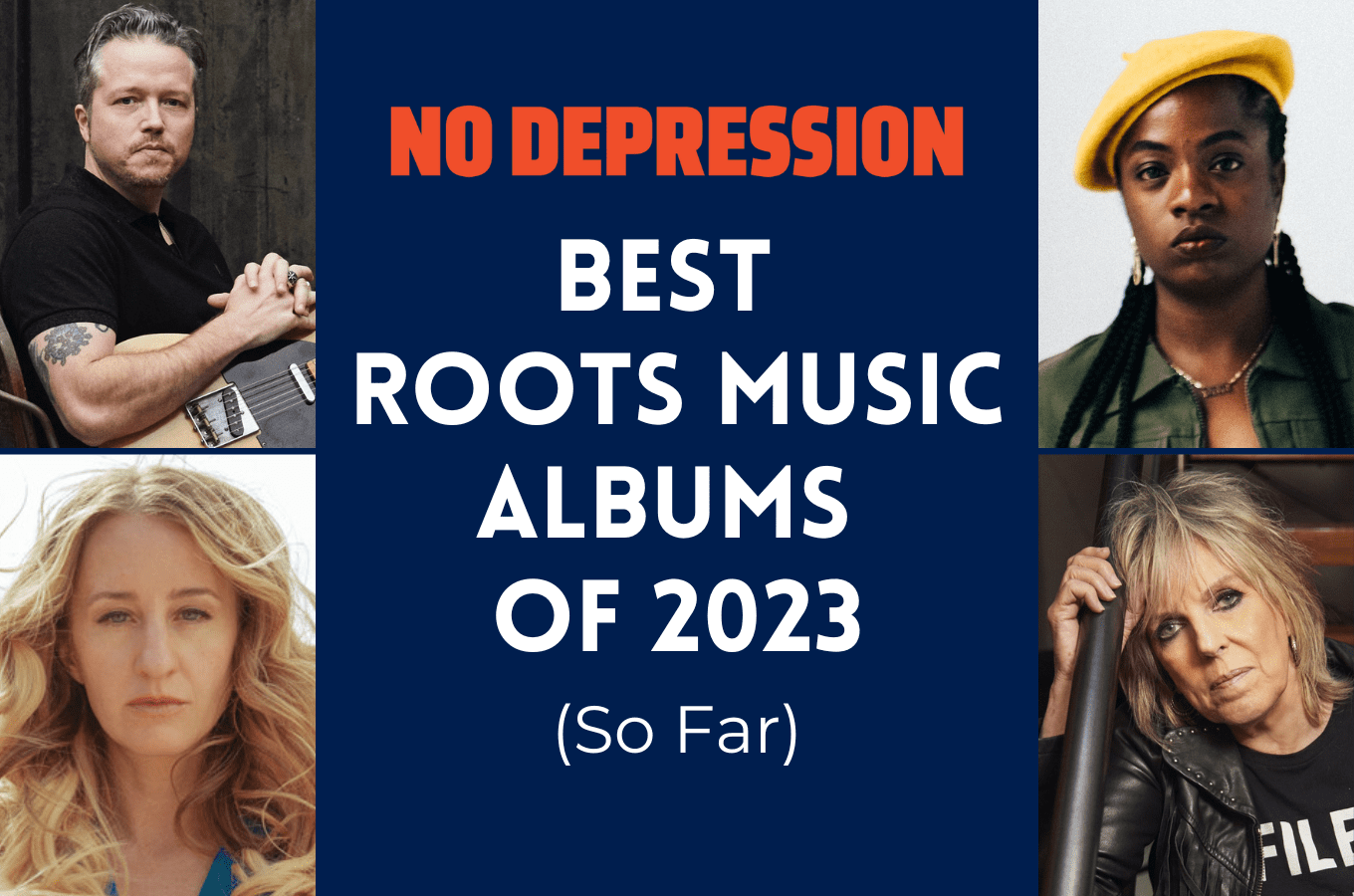 New roots music albums have been coming at us full blast this year — who could ever keep up? (Us! We can!)
As we pass the midpoint of the year, we wanted to take a breath and pause to appreciate some of the great albums that have hit our ears so far. Below is a list of our staff and contributors' 10 favorite albums of the first half of 2023, with excerpts from the reviews or stories we published in No Depression around the time of their release. You can click each album title heading to read the full review or story, and we hope you find something new to add to your own list of favorites.
Keep listening, keep reading, and remember that we'll want to hear from you about your 2023 favorites in our Year-End Readers Poll this December.
Best Roots Music Albums of 2023 (So Far)
Oladokun is almost a throwback to a pre-internet era of big-tent pop-rock, with a tempered balance of self-doubt and affirmation delivered with a voice that can convey warm affability and stadium-filling uplift. The magic trick, though, is that she's never not herself. — Kyle Petersen
"[Workin' on a World] came out of utter despair," DeMent says. "It's ironic, I guess, but it came out of barely being able to get out of bed for many months. It came out of a lot of pain, a lot of trying to push up through the cracks and figure out how my little flower was going to emerge and survive." — Stacy Chandler
With a backing band led by Marty Stuart on mandolin and Chris Scruggs on guitar, while Rodney Crowell shows up to provide some background vocals, Leigh gleefully captures the broken-hearted corny/clever wordplay that powered so many country jukebox classics. — Noah Berlatsky
Stories From a Rock N Roll Heart is music made by an artist who feels she still has something to prove. Williams' passion is infectious, spreading to the guests that appear here, including Bruce Springsteen, Buddy Miller, and Margo Price. — Michael Elliott
The question facing any artist is: How do you keep the music sounding fresh and vital? Marty Stuart and His Fabulous Superlatives have figured it out. — Nick Cristiano
Five years after their collaborative EP comes boygenius' the record, a full-length that showcases the evolution of Julien Baker, Phoebe Bridgers, and Lucy Dacus since 2018 and deepens the sense of connection. — Kyle Petersen
Throughout Anarchist Gospel, Sunny War embraces paradoxes more ably than ever, speaking into various difficulties and advocating a hard-won optimism.— John Amen
The songs on Among Other Things come to life in a space that feels bluegrass adjacent. They're more Wynonna Judd than Alison Krauss, more Joni Mitchell than Dolly Parton. Bella White proves her deftness, carving out shimmering country ballads as thoughtfully as any traditional bluegrass tune. — Maeri Ferguson
On Strays, Margo Price demonstrates her shape-shifting musical genius and her restless lyrical spirit. On every song, she wears her candor on her sleeve, spooling out stories that are emotionally eviscerating and exhilaratingly expansive. — Henry Carrigan
Throughout his career, Isbell has possessed a gift for observing and detailing characters in struggle. He also understands the power of specificity as well as building drama through storytelling. — Michael Elliott
Thanks to the No Depression staff and contributors whose good ears and considered votes went into creating this list: managing editor Hilary Saunders; assistant editor Stacy Chandler; ad manager Sonja Nelson; columnists Henry Carrigan, Chris Griffy, and Amos Perrine; reviewers John Amen, Noah Berlatsky, Lyndon Bolton, Rachel Cholst, Nick Cristiano, Andy Crump, Michael Elliott, Spencer Grady , Kyle Petersen, Nancy Posey, and Jon Young; and photographers Peter Dervin and C. Elliott.
---