ALBUM REVIEW: Margo Price Hits New Peaks on 'Strays'
Posted On January 11, 2023
---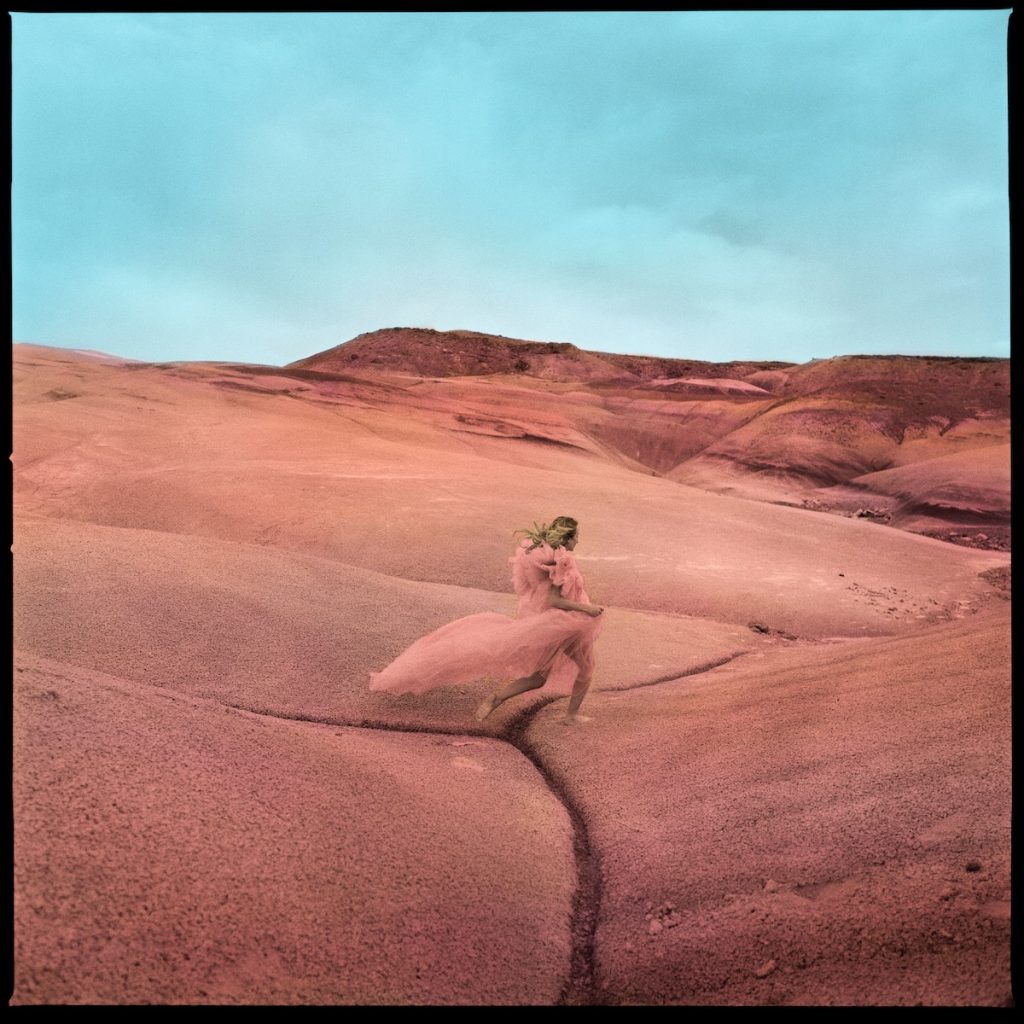 "Light Me Up," the second track on Margo Price's new album, Strays, opens sparsely with Price's vocals shimmering over verdant acoustic guitar chords. After the second verse, double shuffling drums propel the song into a frenetic, swirling rocker for two verses before shifting into yet another alternative rhythmic universe that moves between the jagged early Fleetwood Mac, the bluesy ruminations of Savoy Brown, the spindly folk guitar of The Beatles' "Blackbird," and the psychedelic grooves of Jefferson Airplane. In a single song, Price evokes the exquisite intimacy of orgasm and enlightenment; the music mimics the experience. The rest of the songs on Strays reach the same emotional and sonic heights.
The album's first track, "Been to the Mountain," opens with a slowly building organ that jumps quickly into a straight-ahead rocking anthem that serves as Price's mini-autobiography, with sonic echoes of Harry Nilsson's "Jump into the Fire." The title of the song cuts ironically, since going to the mountain usually describes a spiritual, mind-opening experience; Price sings of her eyes being opened and her life being changed, though her mountains have been earthly ones: "Used to be a lover, a queen, and a drifter / A cowboy devil, a bride, and a boxer."
"Radio," featuring Sharon Van Etten, rides along a bouncy, soulful '70s pop vibe — with a little George Harrison-like guitar thrown in for jangly brightness. The funked-up rhythmic riffs of "Change of Heart" provide the foundation for a soaring anthem of freedom and moving on, on which the singer declares, "I quit trying to change the past / I had a change of heart."
There are sonic echoes of Bruce Springsteen, Joni Mitchell, and Jackson Browne in the haunting "County Road," which weaves flowing piano around aching steel guitar. The song illustrates Price's ability to paint a picture with her lyrics and music. "Lydia" is a cinematic character study — flowing over a lush soundtrack of acoustic guitar strums and strings — of a woman facing the hellish decisions she must make surrounding an unwanted pregnancy when no one supports her, whatever way she turns.
On Strays, Price demonstrates her shape-shifting musical genius and her restless lyrical spirit. On every song, Price wears her candor on her sleeve, spooling out stories that are emotionally eviscerating and exhilaratingly expansive.
Margo Price's Strays is out Jan. 13 on Loma Vista Recordings. Price is the guest editor of ND's Winter 2022 journal — learn more about that issue and purchase here.
---