ALBUM REVIEW: Joy Oladokun Levels Up Her Sound But Stays True to Herself on 'Proof of Life'
---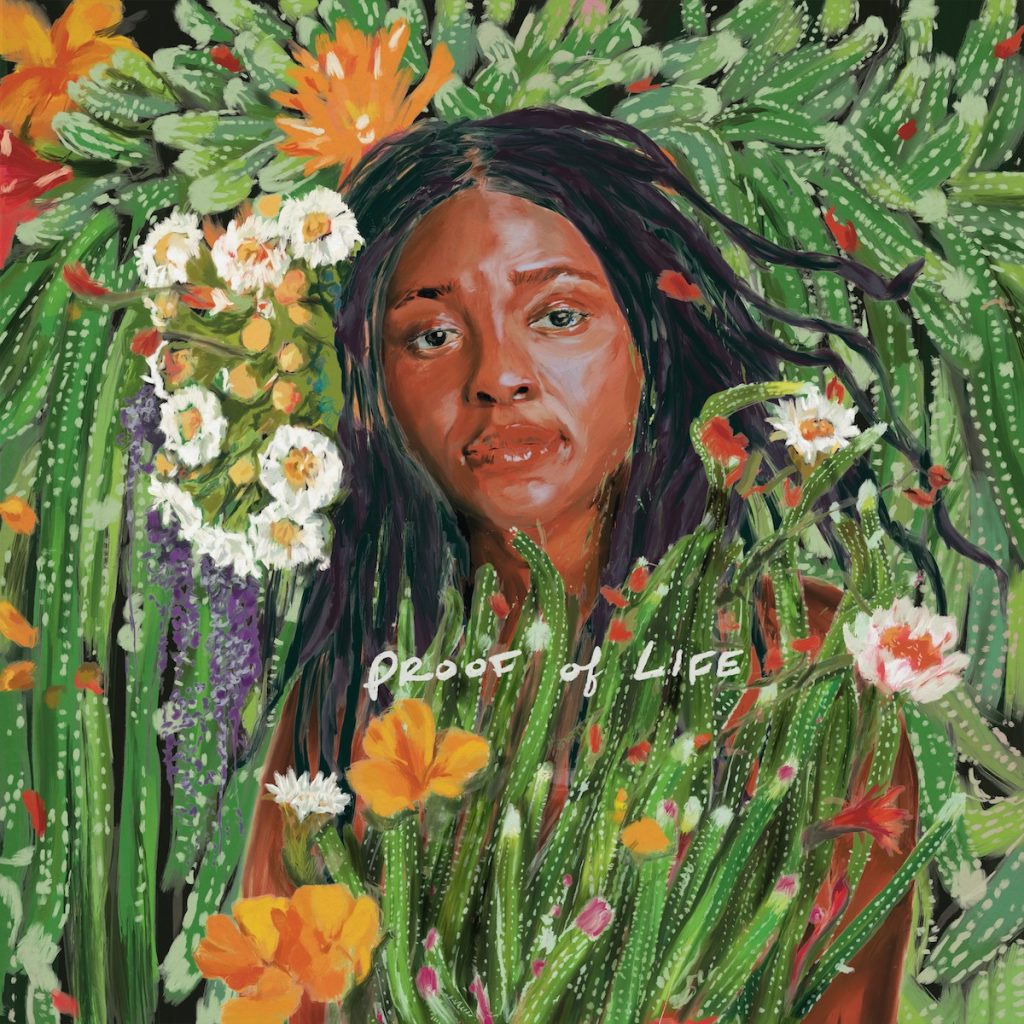 There's a strong temptation to frame Proof of Life, Joy Oladokun's follow-up to her self-released breakthrough album in defense of my own happiness (ND review), as a pop-oriented major label makeover.
On in defense, there was a certain level of homespun charm to the proceedings, with Oladokun's vulnerable, clear-eyed songwriting often paired with her own spare production that gracefully encompassed folk-pop, adult-contemporary R&B, and touches of gospel without much fuss.
That DIY approach has been boldly traded in here for a series of A-list producers, including Mike Elizondo (50 Cent, Fiona Apple), Ian Fitchuk (Kacey Musgraves), Dan Wilson (Adele, The Chicks) and Alysa Vanderheym (Florida Georgia Line, Little Big Town), which suggests some dramatic evolutions.
The end result, though, is not so much a reimagining as a full blossoming of Oladokun's artistic vision. For all of the pretty production ornamentation on Proof of Life — the album is loaded with splashy bass lines and synth accents that fill out these songs — it's always in service of the simple guitar and piano parts that made her earlier work so intimate. Whether it's the road trip-ready thump of "Taking Things for Granted," the sultry saxophone accents on "Changes," or the crunchy chaos and hyperactive strings on "We're All Gonna Die," nothing here sounds like it didn't start with Oladokun tenderly crafting these tunes in her bedroom once again.
And that's really the heart of her appeal. She's almost a throwback to a pre-internet era of big-tent pop-rock, with a tempered balance of self-doubt and affirmation delivered with a voice that can convey warm affability and stadium-filling uplift.
The magic trick, though, is that she's never not herself. For all of the universal appeal, she's open about her queerness, her affinity for marijuana, her idiosyncratic blend of faith and doubt. It's how she can sell a line like "Jesus raised me / good weed saved me" on the twangy "The Hard Cut" and you can still imagine it making country radio. It's a sentiment born of her particular life story, but one whose vulnerability makes it eminently relatable.
It's also telling that, given how disparate the guest artists are here, Oladokun never feels like she's out of place or trying on something new. She ably partners with Chris Stapleton for the Southern soul of "Sweet Symphony," brings Manchester Orchestra's Andy Hull in for some emo additions to the piano ballad "You at the Table," and features rapper and fellow Nigerian American Maxo Kream on the '80s-esque protest anthem "Revolution," among others.
She's not so much a chameleon as she is able to find herself in each moment, a musical equivalent to what she often aims to relate in song. As she sings on the opening track, "Keeping the Light On": "Don't deny that it feels so hard / when the night gets so dark / Keep keeping the light on."
Joy Oladokun's Proof of Life is out April 28 via Amigo Records/Verve Forecast/Republic Records.
---