ALBUM REVIEW: Brennen Leigh Blasts Open the Doors to the Honky-Tonk
---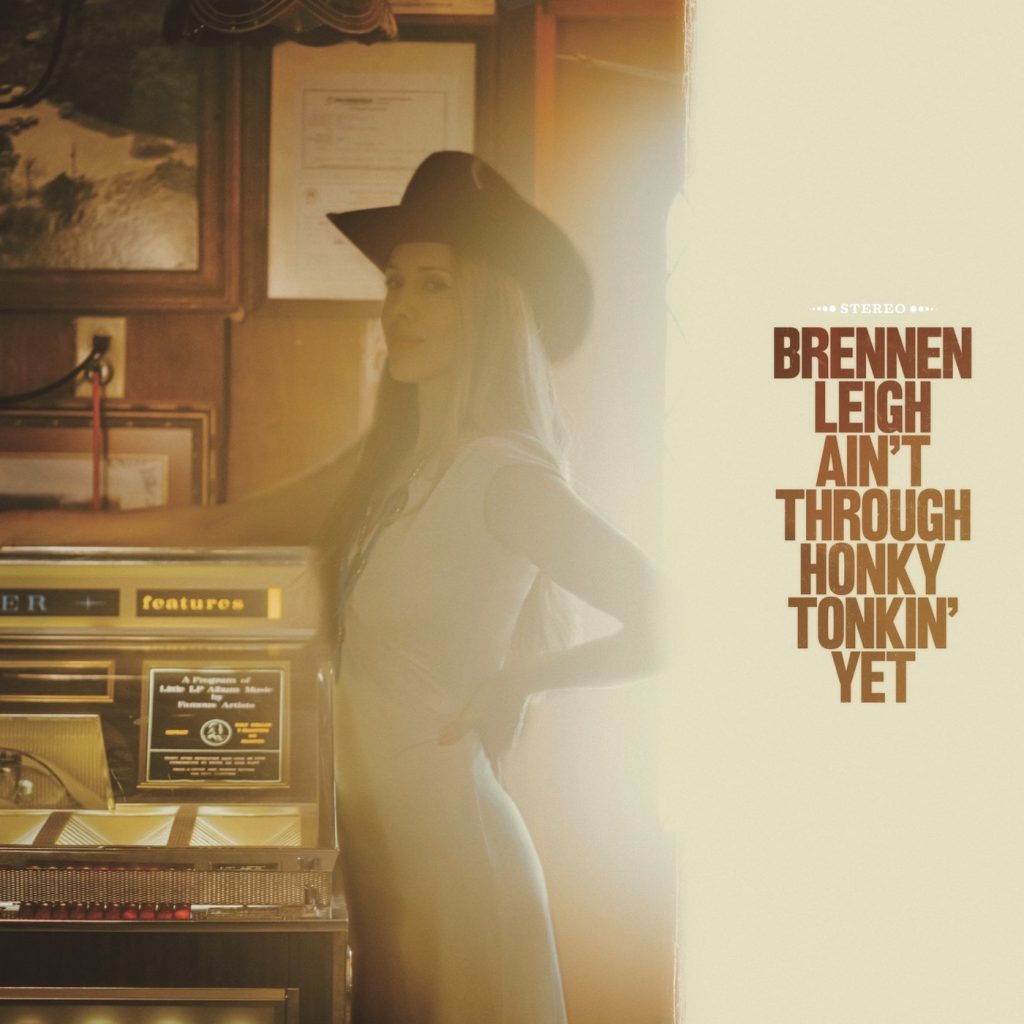 Brennen Leigh is a retro country true believer. For two decades, she's celebrated the music of Nashville's various golden ages, releasing tribute discs to The Carter Family and Lefty Frizzell and penning her own songs in the spirit of countrypolitan and high lonesome past. Her last two albums have been themed tours through the west; 2020's Prairie Love Letter (ND review) features songs inspired by the landscape of the upper Midwest, while 2022's Obsessed With the West (ND story) is an album of Western swing abetted by the indefatigable Asleep at the Wheel.
Her latest, Ain't Through Honky Tonkin' Yet, turns back south, with 12 original drinking and quick-stepping tunes fit for the beer joint in the title. The backing band is led by the venerable Marty Stuart on mandolin and hot sideman Chris Scruggs on guitar, while Rodney Crowell shows up to provide some background vocals, giving the release an added air of authentic history.
For her part, Leigh gleefully captures the broken-hearted corny/clever wordplay that powered so many Jones and Lynn and Haggard jukebox classics. "When you tiptoe out looking good / Probably a little better than you should / Is there somebody you made blue," she sings with that mournful country twang as Aaron Till provides mournful country fiddle and Tommy Hannum throws on that mournful steel guitar. The music moans even as it boogies; you'll find yourself wanting to dance and feeling a little guilty just like that no-good cheating man.
There are a couple tip-offs that the album is from 2023 rather than 1966. It's hard to imagine Tammy Wynette singing about getting a tattoo of her boyfriend (and then getting it overwritten when he turns out to be a jerk) as Leigh does on "You Turned Into a Dragon." For the most part, though, the album plays it straight — so much so that it's pretty clear the phone she's disconnecting is a landline when she heads for the big city on the exhilarating "Running Out of Hope, Arkansas." If you wish honky-tonkin' had never ended, Brennen Leigh is laying out the dance floor for you.
Brennen Leigh's Ain't Through Honky Tonkin' Yet is out June 16 on Signature Sounds.
---