Sturgill Simpson Joins Angel Olsen for a Duet of 'Big Time'
Posted On September 13, 2022
---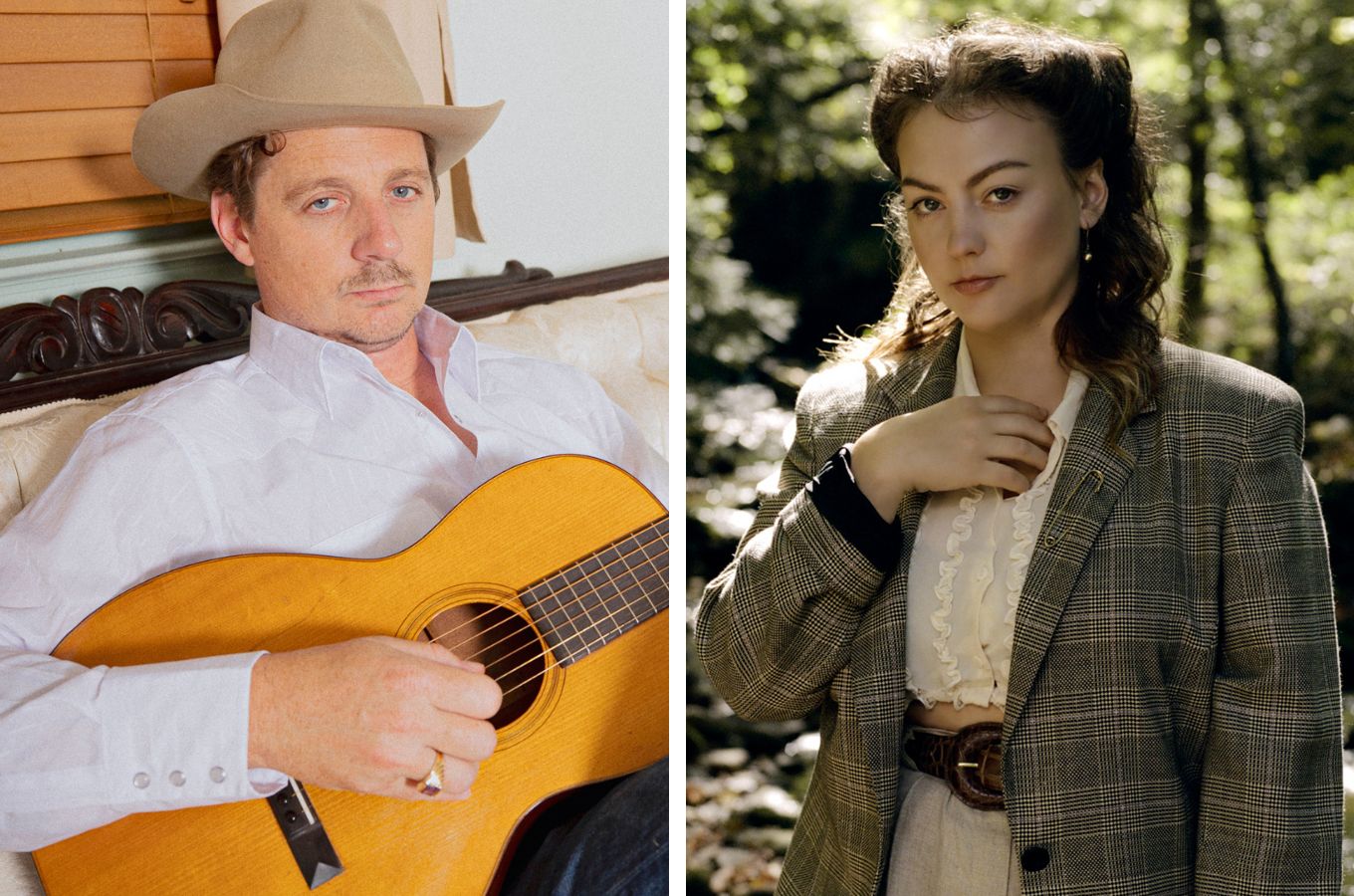 Sturgill Simpson (photo by Semi Song) and Angel Olsen (photo by Angela Ricciardi)
Music critics loved Angel Olsen's album, Big Time, placing it near the top of their Best of 2022 (So Far) lists. (Here at No Depression, it came in at No. 1!)
The songs, written during a turbulent period of Olsen's life during which she came out and her parents passed away, find her "feeling the freedom of self-acceptance for the first time in her life, emerging from great darkness into the bright light that awaits her," according to Maeri Ferguson's review for ND. The album, which came out in June via Jagjaguwar, also brings in a distinctly country sound, with plenty of steel guitar, most notably on the title track.
Among Olsen's fans is Sturgill Simpson, and today they've released a duet version of "Big Time" that cranks up the country feel even louder.
"It's crazy to write a song and then watch someone else you really admire sing your words, kinda turns the whole thing on its head," Olsen says in a press release announcing the song's release. "I loved the song already but hearing Sturgill's take on 'Big Time' made me smile ear to ear, he made it come alive on a different level."
Simpson has been pretty quiet, publicly, since injuring his vocal cords last September and having to cancel planned appearances at Farm Aid and a run at the Ryman. He released his latest album, The Ballad of Dood & Juanita, in August 2021 (ND review) and will appear in the Martin Scorsese-directed crime drama Killers of the Flower Moon with Jesse Plemons, Leonardo DiCaprio, Robert De Niro, and Jason Isbell in 2023.
Olsen is scheduled to perform Wednesday in Nashville during AmericanaFest and then will launch a European tour.
---