Sturgill Simpson Unfurls a Sweeping Story on 'The Ballad of Dood and Juanita' 
Posted On August 20, 2021
---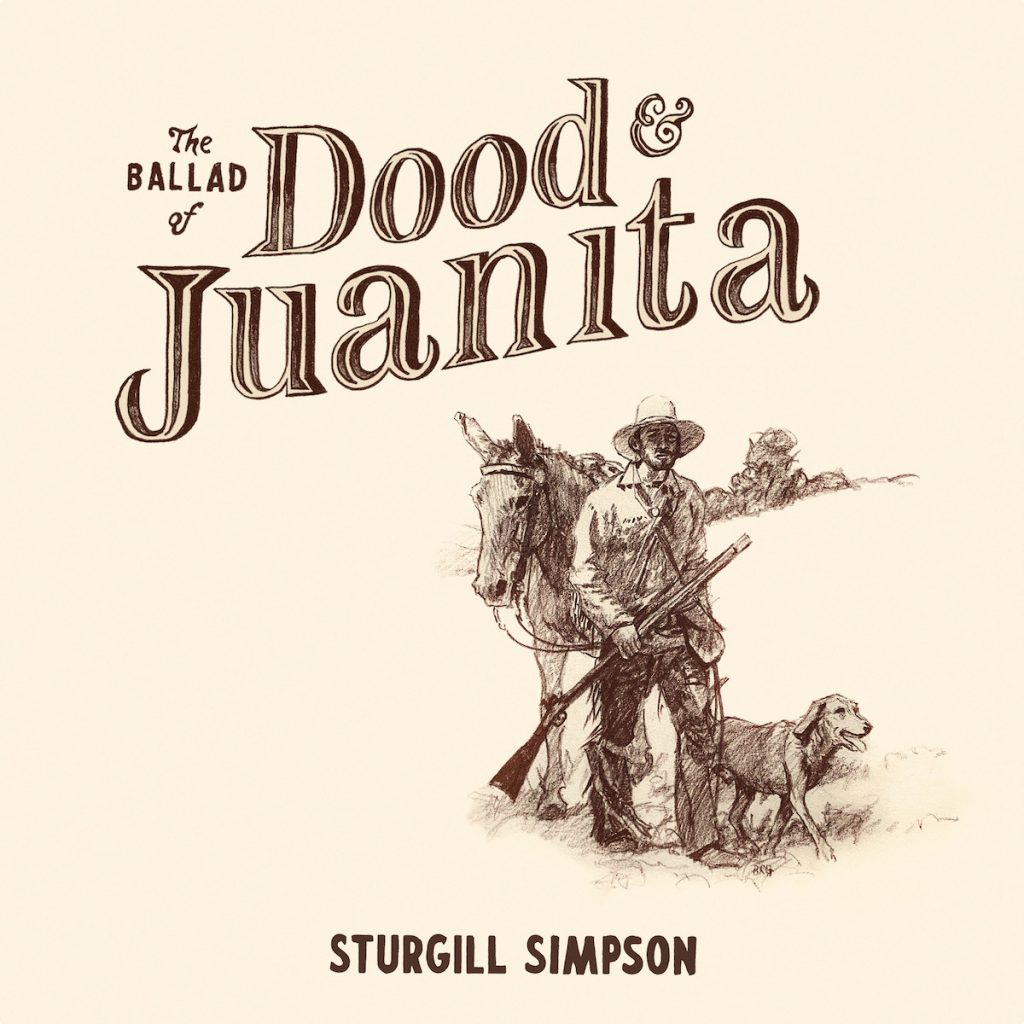 In less than 30 minutes, Sturgill Simpson weaves an incredible tale of love, friendship, heartache, and death on his new album, The Ballad of Dood and Juanita. Though it's broken into 10 individual tracks, the record stands as a singular experience, one that tells the story of Dood, a Kentuckian whose father was a mountain miner and mother was a Shawnee maiden. That lineage plays a significant role in who Dood is: an expert marksman — "Things he could do with that rifle / Blow the balls off a bat, reload, and shoot it one more time" — who would "stretch you up and burn you if you called him half-breed."
Though that opening story, found on "Ol' Dood (Part I)," is striking in its presentation of the main character's strength and anger, it is even more stunning to witness Dood's fragility when it comes to Juanita, the only woman he's ever loved and the only person who was able to calm his rage. When Juanita is taken from their home, as told on "One in the Saddle, One on the Ground," this giant of a man crumples for a moment before gathering himself up to embark on a journey to find her, tracking the bandit who took her (and who shot Dood), Seamus McClure.
What follows may be familiar for fans of the Western genre, but Simpson commands his listeners' attention as he takes special care of this particular story as it unfolds in the songs, reaching a beautiful climax on the beautiful "Juanita," which features an appearance by Willie Nelson on guitar. While Dood and Juanita (not coincidentally the names of Simpson's grandparents), or at least a character named Dood, have shown up in previous tracks over his career, The Ballad of Dood and Juanita is a standalone, all-encompassing encounter with the couple.
Beyond the story itself, Simpson remains firmly rooted in a similar bluegrass world as his last two albums, Cuttin' Grass, Vol. 1: The Butcher Shoppe Sessions and Cuttin' Grass, Vol. 2: The Cowboy Arms Sessions, a world in which he seems quite comfortable. But with more flavors of country and mountain music added to the mix — including instrumental contributions from Sierra Hull, Stuart Duncan, Tim O'Brien, Scott Vestal, Mike Bub, and more — as well as a stunning a cappella presence on "Sam (Rest on High)" and some natural sounds found on Dood's journey, The Ballad of Dood and Juanita is a record like none other.
And thanks to Simpson, Dood will forever be a legend to all who will hear: "He was harder than the nails hammered in Jesus' hands / He was the one they called Dood."
---