Even with Brute Force, Sturgill Simpson Impresses with 'Sound & Fury'
Posted On September 26, 2019
---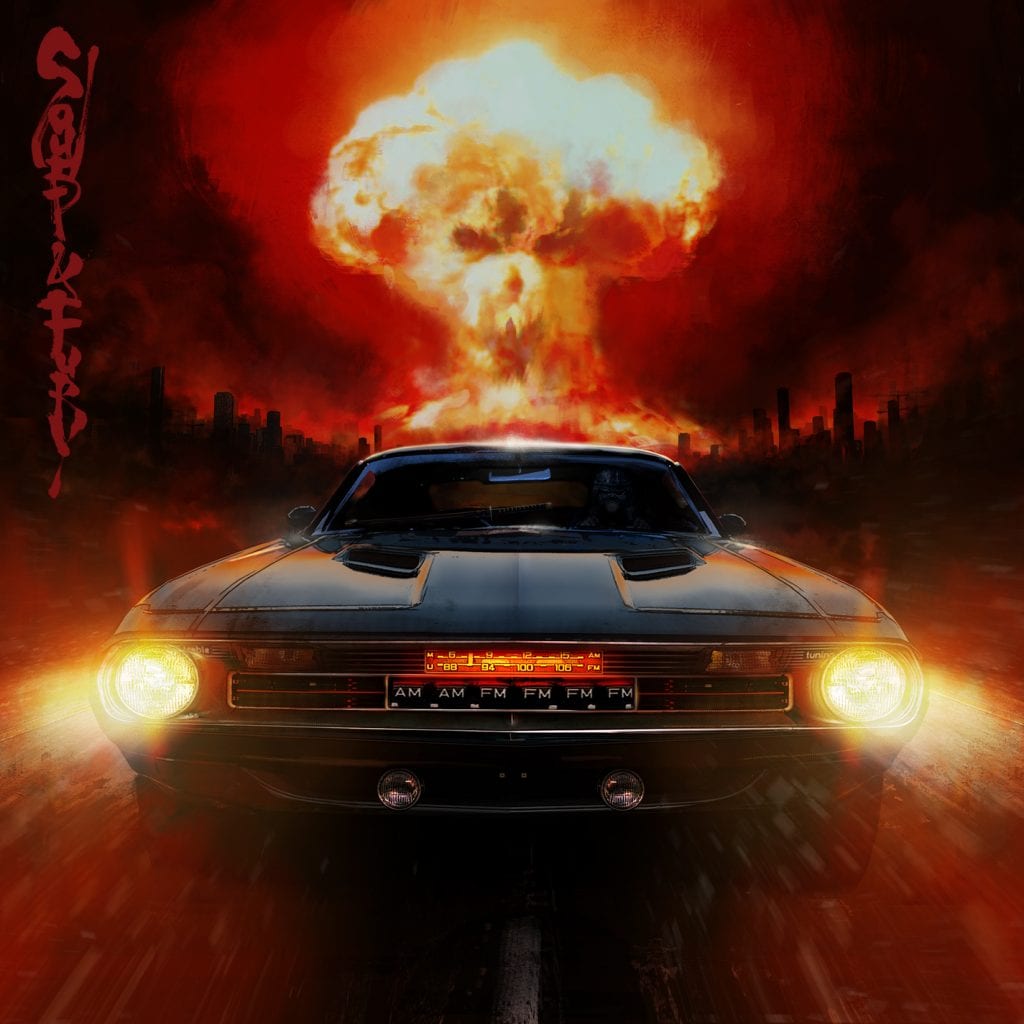 Sound & Fury, Sturgill Simpson's fourth and latest release, is not his most melodic album. That's High Top Mountain.
Nor is Sound & Fury the hard-to-classify Kentucky native's most consistent record. That's Metamodern Sounds in Country Music.
But Sound & Fury is Simpson's loudest and most confounding album. And if artistic excellence is marked by perpetual evolution, a nagging insistence to challenge assumptions and an obsession with resisting stasis at all costs — all while delivering a blistering statement — then Sound & Fury may be his best output yet.
Sound & Fury is the sonic expression of its cover image, a retro muscle car driving away from an atomic bomb blast in a grim, fiery night. It's an onslaught of tense percussion and unhinged guitar bombast that both succeeds, such as on the strident closer "Fastest Horse in Town," and fails, like on the grating single "Sing Along." When this sound works, it's the logical melding of ZZ Top and Hank Williams Jr., like the cover of Eliminator paired with the "Monday Night Football" theme to create a post-apocalyptic work of art. (Sound & Fury is timed for release alongside a Netflix anime film of the same name, so Simpson clearly was aiming for some high-intensity creative expression this fall).
In short, Sound & Fury seems designed to render both professional and amateur critics speechless. At least he's telling both camps to buzz off.
"They come backstage and on my bus, pretending to be my friend," Simpson sings on "Mercury in Retrograde" "… Oh but none of them bother knocking, oh they all just come on in, asking me what all my songs mean, wondering if they're all about them."
Later he skewers the "journalists and sycophants" who are "building their brands" and "all the haters wishing they was in my band."
"Sorry boys, the bus is plumb full," Simpson sings.
"Demands repeated listens" and "grower record" are clichés, but they apply to Sound & Fury, an album that does not truly find its footing until roughly halfway through. Few LPs can swing the listener from "hate it" to "love it," and that about-face in general and specifically with Sound & Fury requires reservoirs of patience and many, many spins. But, somehow, this work worms its way into the ears. Look past the full noise assault and dig below the surface bluster to find tremendous depth in these sounds and in these words.
Sound & Fury is not as immediately enjoyable or as easily accessible as its predecessors. And it will lose Simpson some longtime fans, who will yearn for the twang-filled outlaw country of the first two records. But all the while Simpson will earn even more respect from those who put a premium on artists who do it their own way, the rest be damned.
---