The Vandoliers Bounce Back With Self-Titled New Album
---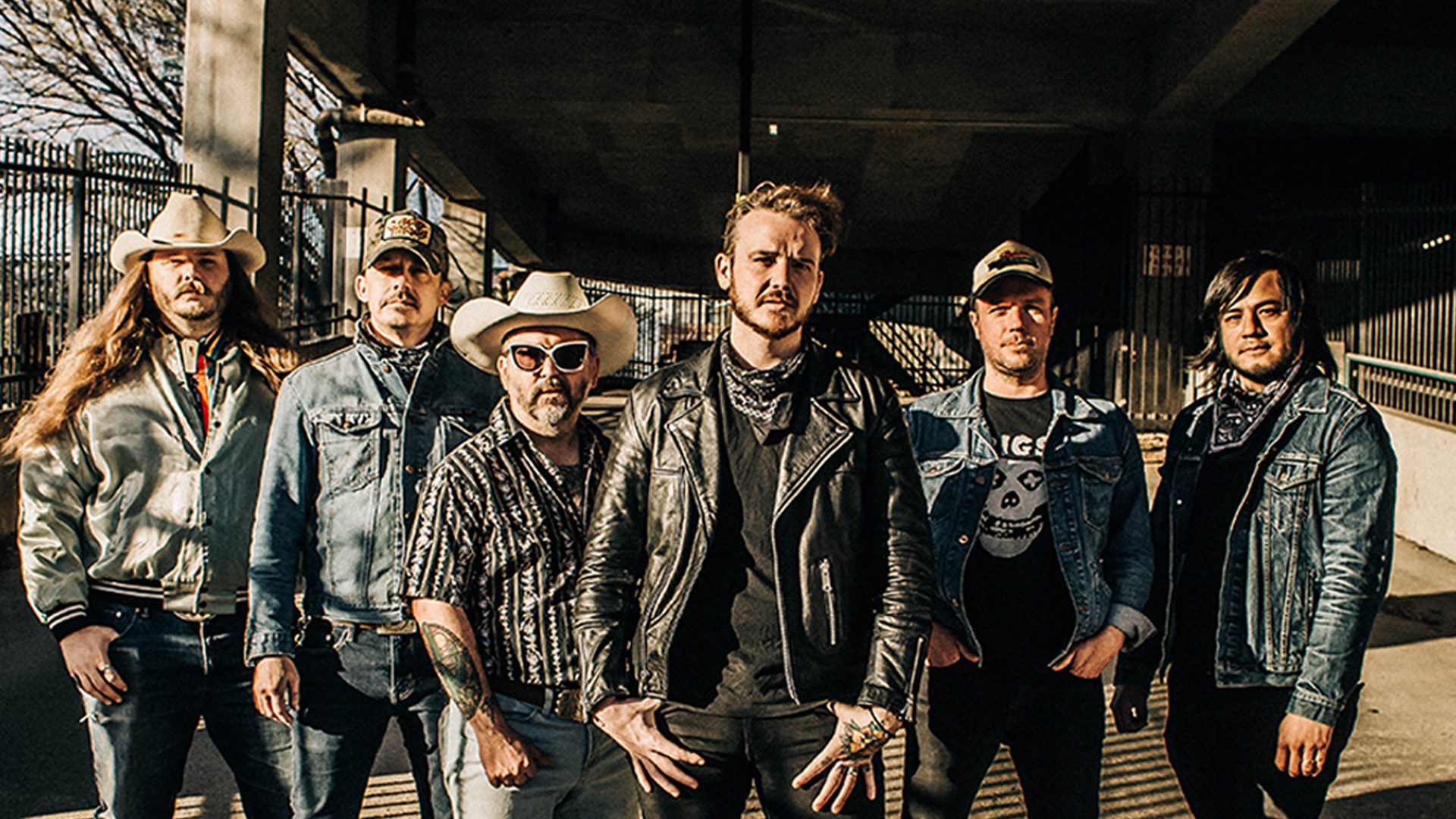 Vandoliers (photo by Rico DeLeon)
Get ready to turn your volume knob all the way up: The Vandoliers are back with a self-titled album coming Aug. 12.
The Texas six-piece continues its country-punk sound, a strain of Americana they dubbed "Ameri-Kinda" in the title of their 2016 debut full-length album. The Vandoliers is their first album since 2019's Forever (ND review).
Earlier this year, The Vandoliers toured with Flogging Molly and opened the first two reunion shows of Turnpike Troubadours (told ya they were loud). They're heading to Europe for the first time next week (a tour long delayed by the pandemic), then will headline a US tour of their own before joining longtime friends Old 97s for dates this fall.
Also during the pandemic, the band's label — Bloodshot Records — closed (ND story), raising yet another hurdle. All of that disappointment and difficulty made it onto The Vandoliers record, which the band started recording in March 2020 and then had to pick back up in November of that year.
"Through trial and error, label closure, fatherhood, sobriety, relapse, the album grew on its own stylistically," frontman Joshua Fleming says in a press release announcing the album. "After the hardest two years of my life, we created a collection of songs that push us as musicians, songs that reaffirmed my place as a songwriter and a faith in ourselves as a band I don't think we had before."
The album's first single is "Before the Fall," blasting in with a horn melody and pushed by guitar riffs and heartfelt lyrics you'll most definitely want to crank up high.
---