'Forever' Finds Vandoliers Continuing 'Ameri-Kinda' Explorations
Posted On February 21, 2019
---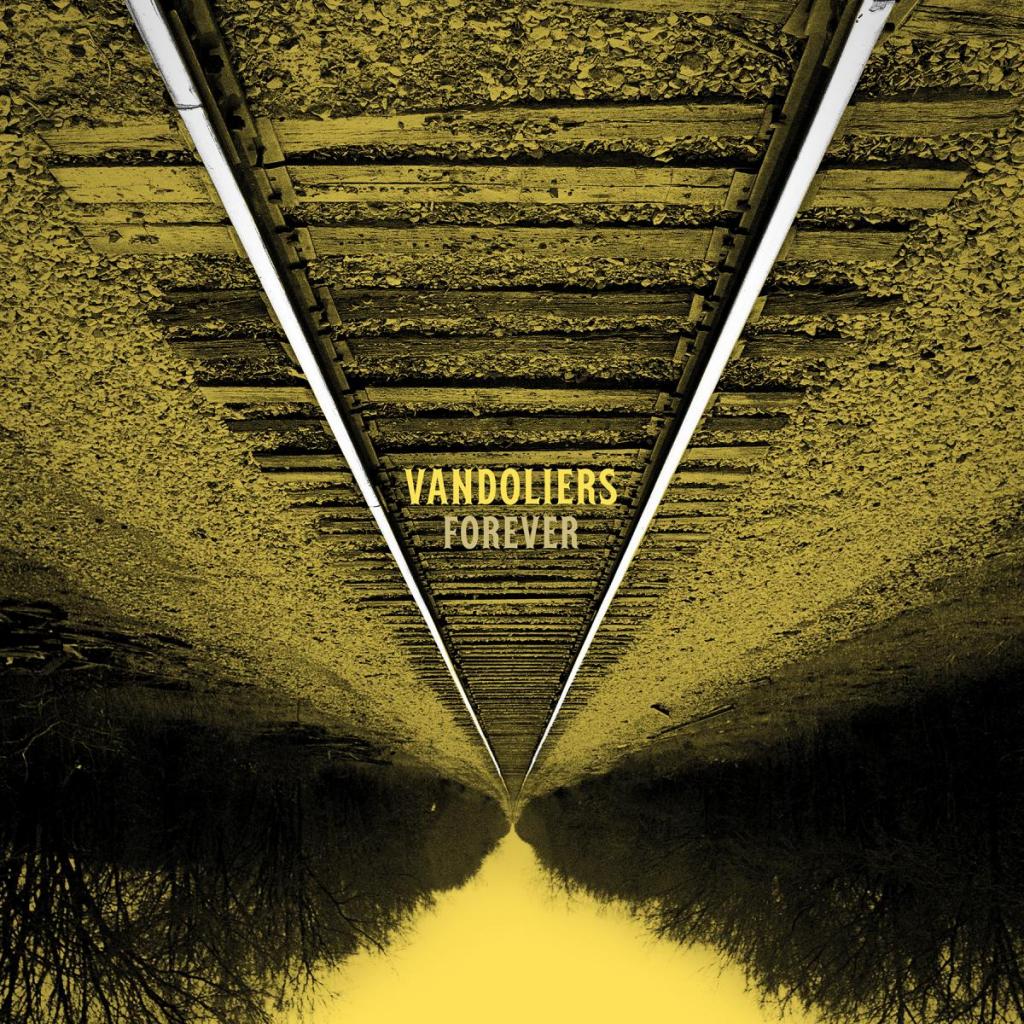 Dallas six-piece Vandoliers, and particularly frontman Joshua Fleming, have followed a well-trod path from passionate punk to alt-country firebrand since 2015, knocking down the relevant touchstones from twangy rave-ups to melancholy mid-tempo languor and even a brassy taste of border-hopping mariachi. They've always possessed a firm grip on their musical direction, as noted by their appropriately titled 2016 full-length debut, Ameri-Kinda. They join a crowded niche that's always enjoyed more critical heat than commercial success, but they've gotten a lift from similar-minded hometown heroes Old 97s, who've taken them out on multiple tours. Vandoliers have stayed busy; Forever is their third album in four years and marks their first for Chicago insurgent country label Bloodshot Records. 
Let's preface by suggesting Forever is a fine album that showcases the sextet's musical versatility and surefootedness. It's solid from start to finish. It doesn't stick in one place sonically, and it's effective at a number of moods — which is more than you can say for a lot of bands these days. If this is the first time you've listened to the Vandoliers, it will be difficult not to come away impressed. 
But having taken the time to track backward to Vandoliers' aforementioned debut LP and 2017's The Native, there's an inescapable sense that Forever isn't much of an advance, and it seems a bit staid by the standards of those first two releases. They're both very good albums thick with tight playing and fully fleshed songs/arrangements. It's a thorny problem, outdoing well-realized work, but typically third albums push boundaries more than Forever does. That said, if your worst sin is that you've mostly matched the high bar set by your previous work, sleep should come relatively easy.
Fleming's wiry tenor trill is equally at home with tremulous rock swagger as with two-step croon, though his restless spirit seems most at ease when the tempos race and the guitars crackle. That's even more the case on Forever than on previous albums, as rock tunes outnumber the alternatives, potentially to the album's detriment since the rockers are a tad more generic than the band's usual fare. The highlight is Forever's second cut, "Troublemaker," a spunky, galloping rave-up that suggests the Supersuckers leavened with several dashes of the Dropkick Murphys' brass-abetted populist swing. The swelling mariachi-flavored fourth track, "Fallen Again," combines pleading old-school hard rock melodrama (think Styx's "Renegade") with martial brass trills and finger-picked guitar that give the "end of my rope" narrative an odd gravitas and dignity that mostly countermands its perfunctory hoariness. 
The rest of the disc is solid-to-good, from the horn-infused Tex-Mex celebration of grinding "Sixteen Years" to the Skynyrd-inflected Southern-rawk of "Shoshone Rose," the pretty BIC-ready acoustic guitar ne'er-do-well lament "Cigarettes in the Rain" and the anthemic alt-rock rebellion "Nowhere Fast," which suggests mid-era Soul Asylum. It's a more rocking, arguably more radio-ready, somewhat less idiosyncratic effort from a band that clearly has a lot of talent. I would've preferred they'd stuck with more of the woollier moments that made The Native feel so eclectic, but it's still a solid effort that hopefully will encourage new fans to dig deeper.
---