THE READING ROOM: How Poetry and Prose Help Shape Amy Speace's Songs
---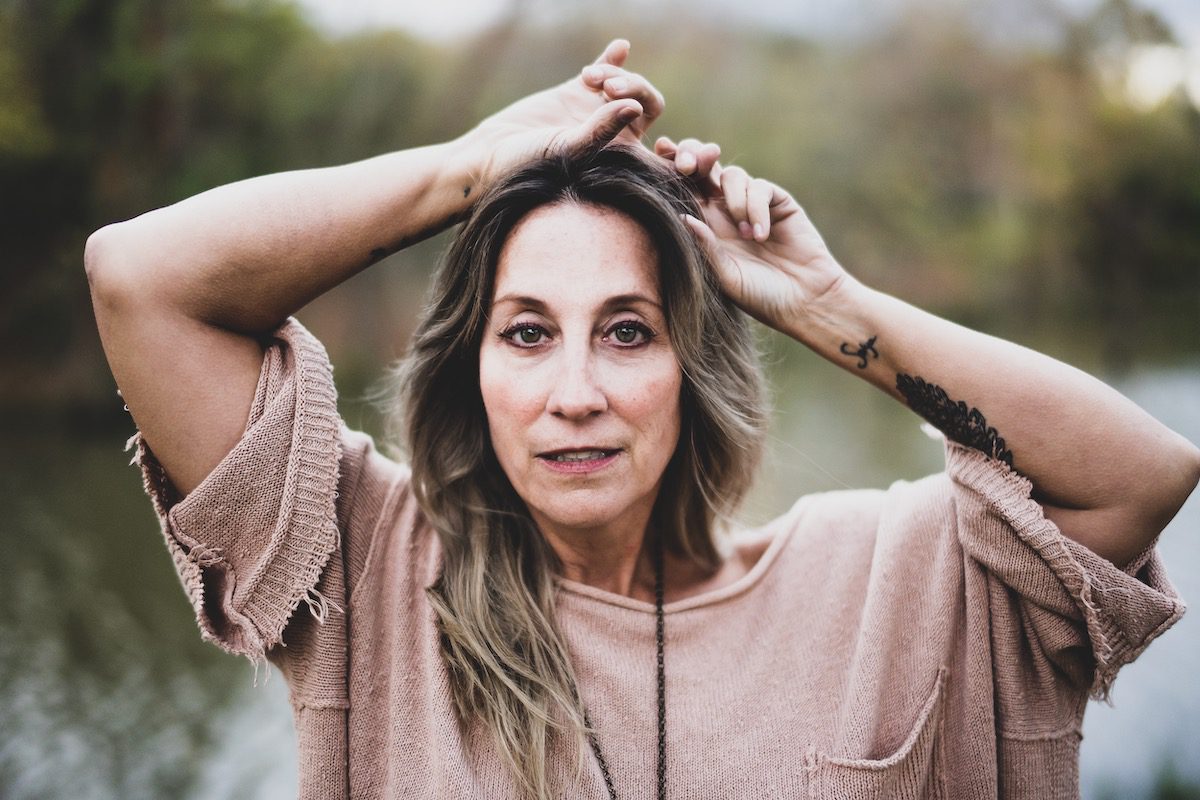 Photo by Neilson Hubbard
Listen to any of Amy Speace's albums — her newest is Tucson, reviewed here — and you'll hear a singer whose soul pours out poetry and a storyteller adept at creating a multidimensional narrative whose every facet shines with human vulnerability and endurance.
In addition to her songwriting and singing, Speace is now working on her MFA at Spalding University in Louisville, Kentucky, writing a book of poems as her thesis. As anyone can hear from her songs, she reads deeply and widely, gathering words and phrases from poetry and absorbing narrative technique from novels for her own storytelling. Speace and I recently had a wide-ranging conversation about books, reading, and writing, and we talked about more books than made it into the column.
What books are on your nightstand now?
Too many, to be honest. Margaret Renkl's Late Migrations; Debra Kang Dean's poetry collection Totem: America; Eckhart Tolle's The Power of Now; Clarissa Pinkola Estés' Women Who Run with the Wolves; Maggie Smith's Goldenrod and Keep Moving; and the The Big Book of Alcoholics Anonymous (I'm in recovery, so that's like my Bible).
What's the best book you've received as a gift? Best book you have given as a gift?
Best book I ever got was from my ex-husband: the First Folio of Shakespeare's plays. It's one of the things I'd save from a fire. The best book I ever gave as a present was to my grandmother; I gave her Gabriel Garcia Marquez's Love in the Time of Cholera.
What is most important to you in a book? Language? Emotion? Intellectual satisfaction?
For poetry, all three. I like a poem that tugs at my heartstrings and makes me look up words. For fiction, I'm all into narrative, but I love books that have strong narrative and incredibly rich language. Lauren Groff and E. Annie Proulx both are masters of that.
Last book that made you laugh? Cry? Angry?
Cry: The Heart Is a Lonely Hunter by Carson McCullers (finally got around to reading that). Angry: Infinite Jest, just can't get through it and that pisses me off. Laugh: Actually, nothing lately. I need to laugh — what made me laugh lately was Fran Lebowitz's documentary with Martin Scorsese on Netflix.
Who are your favorite writers writing today and why?
Lauren Groff (for the reason I outlined above). Patti Smith — I've devoured every one of her books. I love her mixture between prose and poetry. It's how I write when I write narrative nonfiction, long run-on poetic sentences. It's how I think. For poetry: Maggie Smith, Natasha Trethewey, Peter Everwine (now deceased).
How does reading influence your songwriting?
I gather new words, new phrases, new ways of looking at language and rhythm. In poetry especially. Cadence, language. For fiction: narrative structure. Of course I only have 3-5 minutes to tell a complete (or sometimes incomplete) story, but I get inspired by stories and want to condense them. I also get very inspired by newspaper articles. Especially the obits and wedding notices.
What are your favorite bookstores? Do you seek out bookstores in your travels?
Parnassus Books in Nashville. When I was at Amherst College there was this bookstore café called The Montague Mill in Montague, Massachusetts, and to this day it's my all-time favorite bookstore. I also love Shakespeare & Co in Paris. I used to spend hours in New York City at Coliseum Books and The Strand. I find the local antique and used bookstores everywhere I go. Last weekend I was in New Orleans and on a long walk ran into Baldwin Books, which was such an amazing find. Eighty-five percent of the authors represented are writers of color. Now that's rare and it makes me want to go there every time I'm in New Orleans.
You're having a dinner party, and you can invite three writers, living or dead. Whom do you invite?
I'd invite Shakespeare, Mary Oliver, and Jesus (maybe not an author but, kind of, at least orally).
Book you have faked reading?
Infinite Jest; The Bible.
Is there one book you won't leave with home without?
The Big Book of Alcoholics Anonymous.
Do you need to finish books once you have started them? Can you leave a book unfinished, and when do you know that you're not going to finish a book?
Oh, no. My bookshelf is filled with half-finished books. I'm distracted, or I start reading and then start writing and have to go back a few chapters. I know by Chapter 3 if it's boring or uninteresting to me, and I bail.
What's your ideal reading experience?
My big leather chair, my blanket, a cup of coffee, and cello suites on my turntable. Late afternoon. Maybe some cheese and crackers nearby. If I still drank I'd have a glass of cabernet, too, but those days are long gone.
---