CROWDFUNDING RADAR: Projects From 'Misfits' That Make Americana … Americana
Posted On November 8, 2021
---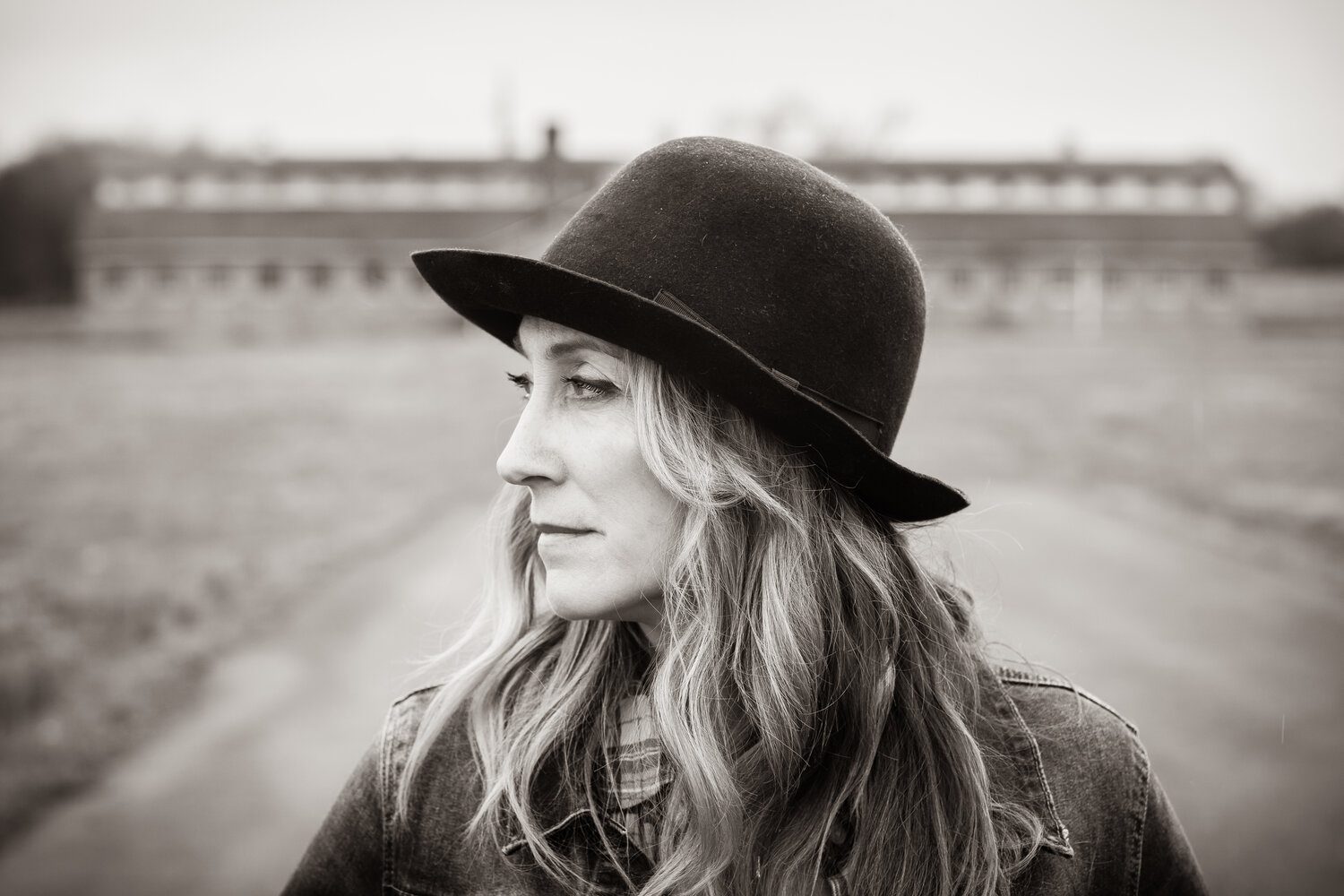 Amy Speace (photo by Nielson Hubbard)
People can (and if you have ever been to AmericanaFest, you know do) debate what the "roots" of Americana are. But I think in years to come, it's going to be harder to argue what artist did the most to define Americana. Despite being in the dictionary and having its own chart and an entire association dedicated to the genre, it's still tough to get a layman to understand how Wanda Jackson, Gangstagrass, and American Aquarium all exist as Americana. But with her memoir earlier this year and, more recently, her mis-genrefication by the Grammys, Brandi Carlile found one word that tied it all together:  "misfit." Americana is a home for people whose music isn't trendy in their genre anymore, or for minorities and the LGBTQ community who gatekeepers have kept out elsewhere. That one word brought me back to proudly using "Americana" after I'd shied away from it in recent years. So this week, I'm intentionally casting a wide net to pull in crowdfunding campaigns from "misfits" from across Americana's landscape.
Amy Speace – Tuscon (click here to view campaign)
Amy Speace is an artist who has been frequently featured here both because she does a lot of crowdfunding and she's really good at it. She's also the perfect definition of an Americana artist. Her lyrics are too weighty, too literary, too cerebral to ever be successful in a country industry obsessed with putting boots in the asses of foreigners or checking tractors for ticks. Her new EP, Tuscon,was written while she was in treatment for her mental health. Because of that experience, she's donating a portion of this EP's proceeds to MusiCares, an industry organization dedicated to offering access to mental health treatment for musicians. As would be expected from a veteran Kickstarter, Speace has a great selection of backer perks at all funding levels, the first and most important being that anyone who orders the album in any format gets the digital download immediately upon the campaign's end if successful (the EP's official release date is February). Other perks include a personalized "Art Heals" journal; a print of Neilson Hubbard's "Prayer Beads" photo being used for the cover, autographed by both him and Speace; and a chance to be the exclusive "sponsor" of one song from the EP.
The Blasting Room Documentary (click here to view campaign)
When I think of punk rock, there are a lot of stereotyped images that come to mind. Giant green mohawks, the slack-faced grins of The Ramones, the snarl of Johnny Rotten. Not so much my pal and fellow ND columnist Amos Perrine. But it was Amos who pointed me toward this documentary film about The Blasting Room, a studio in Fort Collins, Colorado, that is FAME or Levon Helm Studios for the punk scene, the birthplace of albums by Descendants, Rise Against, NOFX, and Anti-Flag, just to name a few. Helmed by Denver-based filmmaker Aaron Pendergast, the documentary is being shot to celebrate the studio's 25th anniversary. At this point, punk is so intertwined with Americana that this doc should be an easy sell for that audience. Backer perks for this campaign include access to the Making of The Blasting Room podcast, a digital download or Blu-Ray of the film, and an "On Tour" diary and digital photo album.
Erin Heist – Debut Album (click here to view campaign)
To listen to her songs, Erin Heist doesn't seem too far outside the middle lane of "Americana"; smart lyrics, throwback classic country vocals, and blue collar themes. The difference? She comes from the country hotbed of … Juneau? Not only does she come from Alaska, but her songs reflect the life, legends, and ethos of that region. In some ways, Alaska is the perfect location for country music, a state built by hard-luck gold rushers and hardy Inuits. Heist's as-yet-untitled debut LP brings Alaska's folk music scene to the mainland, with a host of artists from that scene on hand to provide some instrumental support. In addition to early access of the album in digital, CD, and vinyl formats, backer perks include a chance to have Heist record a bluegrass version of a song of your choice, a private virtual concert, and a house concert with dinner prepared by Heist.

---