THE READING ROOM: 2022's Most Memorable Music Books
Posted On December 15, 2022
---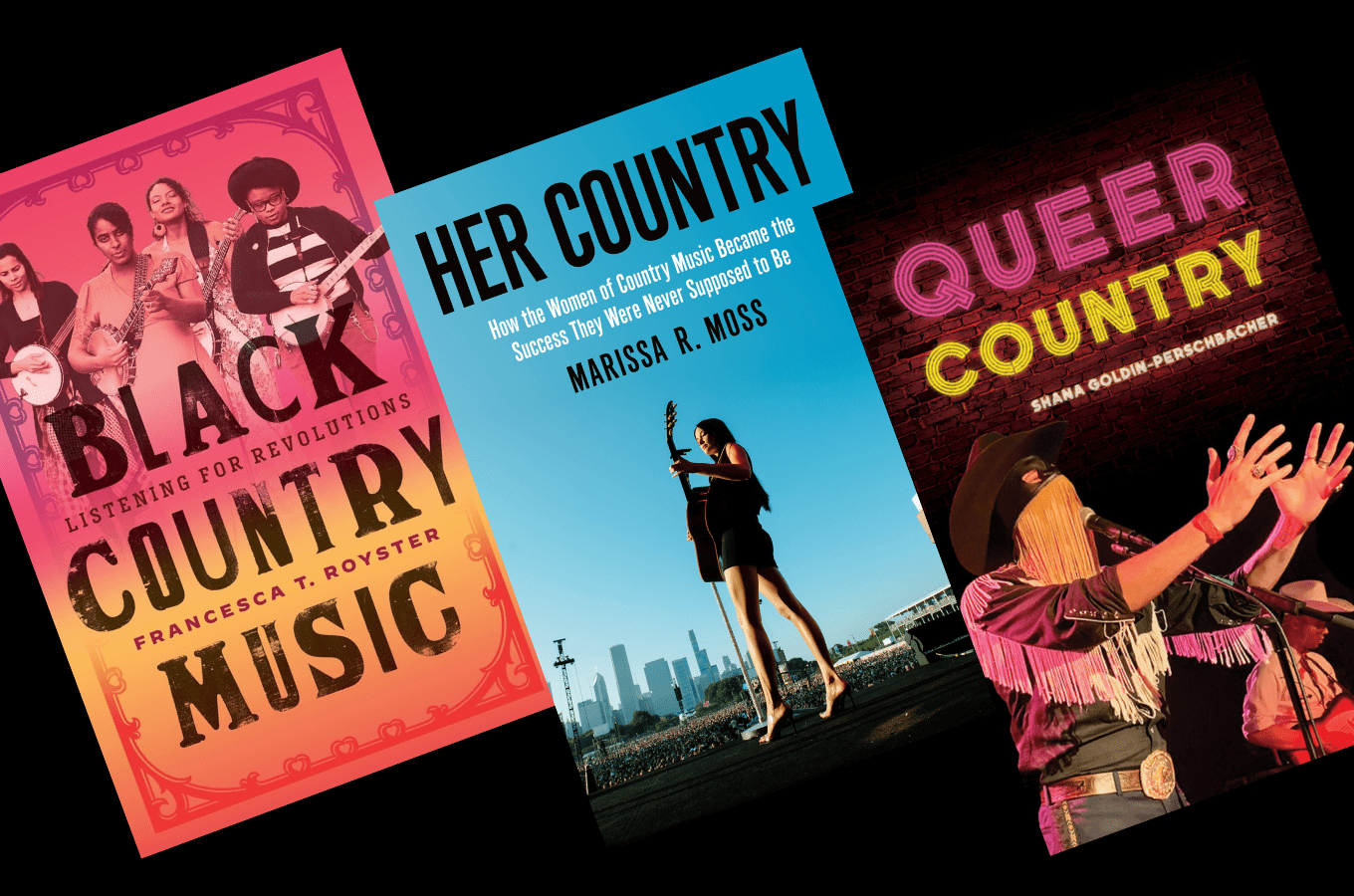 This has been a challenging year in book publishing. Book sales continue a slow downward spiral, in part because Amazon — most publishers' biggest customer, and their biggest competitor — has cut back on their orders and in part because of supply chain and print and production issues earlier in the year. At mid-year, some publishers struggled to fulfill orders to book stores and to publish their books by the promised release date. The failed acquisition of Simon & Schuster — which is still up for sale — by Penguin Random House, an action halted by the Department of Justice, not only led to the recent resignation of PRH's CEO but also aired for the book-buying public some of publishing's dirty laundry, mainly their focus on the bottom line rather than a focus on taking care of their authors.
In the world of music books, the shelves were filled with mediocre memoirs such as Bono's Surrender (Knopf) and Kenny Loggins' Still Alright (Hachette) and Jann Wenner's unreadable Like a Rolling Stone: A Memoir (Little, Brown and Company), as well as error-riddled biographies such as Marc Eliot's The Hag (Hachette). The most notable development in music books this year has been the superb quality and number of titles published by university presses. While there are a few books by trade publishers represented on this list of the year's most memorable and enduring, university press books dominate.
The top three books — Her Country, Black Country Music, and Queer Country — advance our conversations about music in such deep and significant ways that they each deserve the number-one spot on this list.
Here are, in my view, this year's most memorable music books.
Shana Goldin-Perschbacher, Queer Country (Illinois) — In her detailed and in-depth study, Goldin-Perschbacher explores the careers and music of queer and transgender country and Americana artists, including Amy Ray, k.d. lang, Patrick Haggerty, Rae Spoon, Orville Peck, and Amythyst Kiah, who have drawn the circle of country and Americana wider to embrace audiences often at the margins of the music. Essential reading.
Marissa R. Moss, Her Country: How the Women of Country Music Became the Success They Were Never Supposed to Be (Holt) — In her brilliant new book, award-winning journalist Moss explores the ways that women in country music — with a focus on Kacey Musgraves, Maren Morris, Mickey Guyton, Miranda Lambert, Brandi Carlile, and Rissi Palmer — have "fought back against systems designed to keep them down and … reinvented the rules to find their place in an industry stacked against them." Inspiring and riveting, Her Country overflows with insight and detail about the history of women in country music over the last 25 years. Moss' vibrant writing invites readers into the ongoing conversation about this topic. This luminous book richly repays many readings. (ND review)
Francesca T. Royster, Black Country Music: Listening for Revolutions (Texas) — In her provocative and illuminating study, Royster "forces us to remember, reengage, and hopefully transform country music's racial past." Putting "Black artists and fans at the center" of her inquiry "irrevocably shifts country music as a genre." The artists whose music she explores — Darius Rucker, Tina Turner, Charley Pride, Our Native Daughters (Rhiannon Giddens, Amythyst Kiah, Leyla McCalla, Allison Russell), Mickey Guyton, and Rissi Palmer, among others — try, as Royster writes, "multiple tactics" to work "insistently to find a home within the country music industry, some by pushing its edges, and others by creating spaces outside of it, in order to change the ways Black country music and its history are seen, heard, and felt." Every fan of country and Americana music should read this book.
R.J. Smith, Chuck Berry: An American Life (Hachette) — Biographer Smith (The One: The Life and Music of James Brown) draws deeply on archival research, legal documents, and interviews to place Berry within the American culture on which he drew so heavily, which he changed so dramatically with his music, and from which he eventually withdrew. Because of its scope and detail, it's the definitive biography of Berry and the best music biography of the year.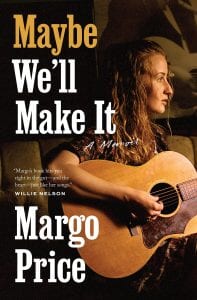 Margo Price, Maybe We'll Make It (Texas) — This is the best music memoir of the year. As she does in her music, Price lays her soul bare here, pulling no punches in revealing her highs and lows, including her struggles with addiction and the faltering early days of her marriage, with bright candor. Price knows well how tell a story and draws us easily into the shadows and light of her life and music. (ND review)
Dar Williams, How to Write a Song That Matters (Hachette) — Singer-songwriter Williams contributes to the growing stack of guidebooks and reflections on songwriting in her new book. For almost a decade, Williams has been leading songwriting retreats in which she and fellow writers have shared their experiences of writing songs. Williams draws on these retreats and the many lessons she and the participants have learned to provide a structure for her book. She acknowledges in her introduction: "I noticed that we weren't just discovering the stages of a song; we were defining the steps that a songwriter takes in transforming a first inspiration into a finished song. This book distills a process that's shared by me, my colleagues, and hundreds of songwriters from the ever-evolving exploration of how we write our songs." (ND review)
Greil Marcus, Folk Music: A Bob Dylan Biography in Seven Songs (Yale) — Dylan once said, "I can see myself in others," and Marcus contends in this little book that "the engine of [Dylan's] songs is empathy: the desire and the ability to enter other lives, even to restage and re-enact the dramas others have played out, in search of different endings." Marcus turns Dylan on himself, telling Dylan's story through an exploration of seven songs: "Blowin' in the Wind," "The Lonesome Death of Hattie Carroll," "Ain't Talkin'," "The Times They Are A-Changin,'" "Desolation Row," "Jim Jones," and "Murder Most Foul." Marcus' book makes a nice companion to Dylan's own The Philosophy of Modern Song (Simon & Schuster).
David Cantwell, The Running Kind: Listening to Merle Haggard (Texas) — Want to read the best book on Merle Haggard? Cantwell's deeply considered, thoroughly detailed exploration of the Hag's music and the difference it made to country music and the country, updated in a new edition this year, is the book to read. The beauty of Cantwell's book lies in his in-depth, astute, and entertaining close readings of Hag's songs and the covers of those songs by others, from Dylan to Bobby "Blue" Bland. Cantwell's book offers an excellent companion to a listening party of Haggard albums.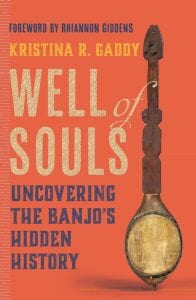 Kristina R. Gaddy, Well of Souls: Uncovering the Banjo's Hidden History (Norton) — In 2016, Laurent Dubois' The Banjo probed deeply into the instrument's true origins, revealing that the banjo evolved out of enslaved communities in the Caribbean and North America as Black musicians preserved the sounds of their African cultures by fashioning instruments similar to the ones from their homes. Gaddy's terrific book picks up from Dubois, weaving in her own experience as a banjo player, and provides a detailed look at the "culture and lived experience of the people of African descent who created, played, and listened to the banjo."
Steve Fishell, Buddy Emmons: Steel Guitar Icon (Illinois) — Fishell tells a captivating story in radiant prose, a reminder of how brilliant and influential Emmons' playing, writing, and inventiveness were. Emmons' "nuanced mastery of music's emotional language and his virtuosity are legendary. They remain the benchmark by which all other pedal steel players measure themselves." This is a book that's been waiting for someone like Fishell to write, and it's required reading for anyone interested in the history of the country music in general and the history of the steel guitar in particular. (ND review)
Caryn Rose, Why Patti Smith Matters (Texas) — The perfect little book to read while sitting at Café Grumpy in NYC on a summer vacation. Rose dives deep into Smith's music and memoirs in this beautifully crafted book to illustrate why Smith's work "matters" and its power to transform.
Bob Black, Mandolin Man: The Bluegrass Life of Roland White (Illinois) — Drawing on extensive interviews with White's fellow musicians and friends, Black, who played banjo in Bill Monroe's Blue Grass Boys, has produced an in-depth biography of the great mandolin player and multi-instrumentalist, whose death on April 1 left many music fans bereft. This is a warm and appreciative book that keeps White's presence alive. (ND review)
Christopher M. Reali, Music and Mystique in Muscle Shoals (Illinois) — Reali's cultural history of the magical, mystical Shoals captures the multifaceted layers of this little Alabama spot that produced so much storied music from artists as diverse as Wilson Pickett, Aretha Franklin, The Rolling Stones, and the Osmond family.
John McEuen, Will the Circle Be Unbroken: The Making of a Landmark Album, 50th Anniversary (Backbeat) — McEuen, a co-founder of the Nitty Gritty Dirt Band, gathers stories from other members of the band and offers a detailed inside look at the making of the band's iconic album in this lavishly illustrated book. He tells the stories about the making of each song and includes 150 photographs, many never before seen, of the sessions taken by his late brother Bill, who also managed the band and produced the album.
---