Tedeschi Trucks Band Takes Up Layla's Point of View on Four-Part 'I Am the Moon' Project
---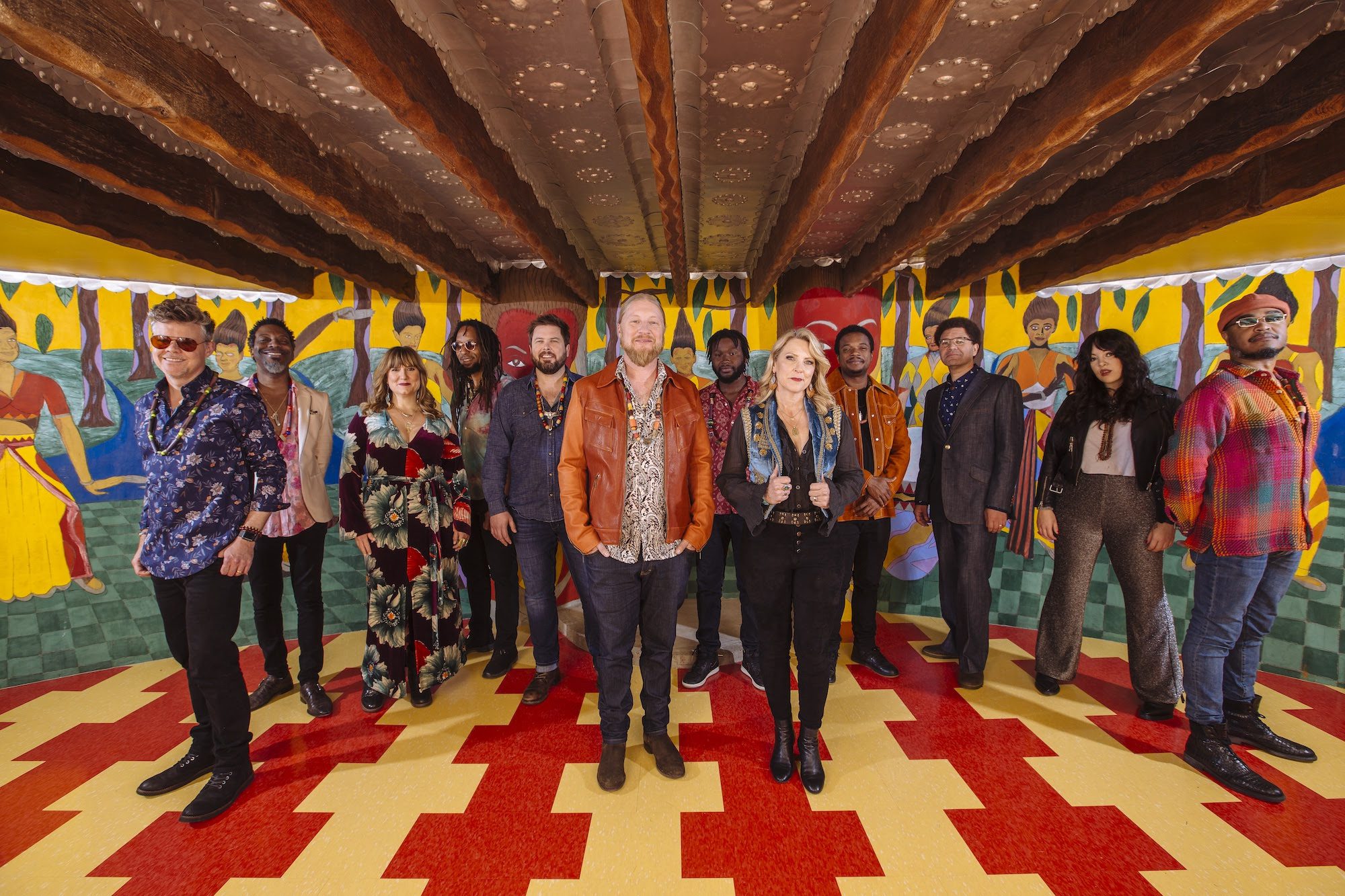 Photo by David McClister
In 1970, a lovesick Eric Clapton, tortured by his obsession with his best friend's wife, penned the lyrics to "Layla," which became the centerpiece of one of rock's most enduring albums, Layla and Other Assorted Love Songs. It was a double album powered not only by the twin-guitar assault of Clapton and Duane Allman with the sturdy support of the rest of Derek and the Dominos, but also by some of the most emotional performances Clapton ever recorded. Its initial inspiration was Layla and Majnun, a 12th-century Persian poem of deep love, loss, and obsession by Nizami Ganjavi.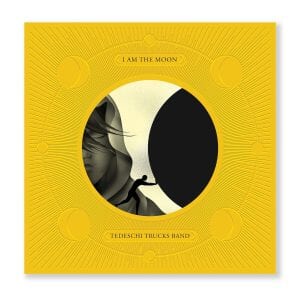 Fast forward almost 50 years to Aug. 24, 2019. The Tedeschi Trucks Band, along with Trey Anastasio and Doyle Bramhall II, performed Layla and Other Assorted Love Songs in its entirety at Virginia's annual LOCKN' Festival. That performance would eventually inspire I Am the Moon, a four-album cycle unfurling through this summer that stands as the Tedeschi Trucks Band's most daring and ambitious project to date.
From LOCKN' to Lockdown
To help pass time during lockdown, TTB vocalist Mike Mattison suggested the band read Layla and Majnun. "It was almost like reading Shakespeare but with a totally different language," says Susan Tedeschi. Where Clapton used the poem as a springboard to obsess over his paramour (Patti Boyd, then George Harrison's wife who would later marry Clapton), Mattison interpreted the work in much broader terms. The question he initially posed that sparked the interest of Tedeschi and husband and co-bandleader Derek Trucks was: "Well, what does Layla think about all this?"
"Obviously, we all grew up with that record," Tedeschi says of Layla and Other Assorted Love Songs. (Derek Trucks was named after Clapton 's musical alias, and Tedeschi was born on the day of its original release.)  "But a lot of the lyrics are all about him and his struggle, from his point of view, and why he can't have this girl that he loves and wants, and all this stuff."
The source material, however, goes far beyond the male lover's point of view.  "It's a narrative coming from both of their perspectives," Tedeschi explains.  "There's a lot of different insight into how they feel. It's also from her point of view, and the parents and friends and family. And so it was a different take on it."
By August 2020, several of the band's 12 members, inspired by their reading, were contributing songs and ideas.  "We got together up at our farm and started writing," Tedeschi says.  "Showing each other what we had, and then we went back to our homes and worked on things. Everybody was really happy to be writing, to have a project during the pandemic. We're all such workaholics; we're used to working and touring. For us to have a project or an assignment, it really helps us all keep each other in mind. It keeps us present within the band without even having to be together, if that makes sense."
'That Human Touch'
Layla and Majnun is a classic tale of love and obsession. The couple, Layla and Qays (who is given the name Majnun — which means "possessed" — in the story) are forbidden to be together by their parents. Qays becomes mad with his desire for Layla but is kept from her while she marries another. Several stanzas of the original poem inspired each of TTB's five writers on the project in different ways.
"Our drummer, Falcon [Tyler Greenwell], wrote a few songs that are really wonderful on this record," Tedeschi says.  "Mike Mattison — he's an incredibly prolific songwriter, and he has some [songs] for the ages here." Keyboardist and vocalist Gabe Dixon, moved by the line, "I am the moon and thou the radiant sun" (voiced by Layla to Majnun while she is held captive by her father), contributed what became the title track. Lines such as "I walk these halls like a prisoner / 'Cause they want to save me from myself" bring this timeless story of these two lovers explicitly into current events.
The need for companionship, for connection, is also timeless. That message is a recurring theme throughout I Am the Moon, as well as the poem that inspired it.  "There's a huge need for people to be together," Tedeschi says.  "To be in the presence of each other, because you can go insane. In your own mind, you can go to a place that isn't reality. So I really think it mirrors the fact that so many people were stuck at home and not able to touch or kiss or hug people. We need that human touch, or we do go a little insane. So that was a parallel I saw between the two."
TTB made the most of that connection when the core of the band convened at Tedeschi and Trucks' Jacksonville, Florida, studio, dubbed Swamp Raga, a few months after their initial writing retreat. "Everybody drove like 10 hours from New Orleans, or Nashville, a bunch of the guys drove like five or six hours from Atlanta to come and record here in Jacksonville with us," Tedeschi says. Once lockdown restrictions relaxed, the rest of the band flew in from their homes in Texas, California, New York, and Austin. Once everyone was together and recording began, it became apparent that there was going to be a lot of recording. "We just had so much great material, we realized there's not, like, any fluff," Tedeschi says with a laugh.
I Am the Moon doesn't require the listener to become familiar with a 12th-century Persian poem to appreciate the themes — musical or lyrical — across its four volumes. Musically, the Tedeschi Trucks Band is at their most compelling here: weaving through the seamless blend of blues, rock, jazz, raga, gospel, soul, folk, and even classical for which they're known. From Al Green-like soul groovers ("Ain't That Something") and uptown blues shouters ("Yes We Will") to breezy Southern ballads ("Soul Sweet Song") and, yes, moments of pure Allman-esque ecstasy ("Gravity," "Pasaquan"), I Am the Moon is remarkably consistent and listenable.
A Multimedia Experience
Tedeschi says the inspiration to release the project in four album-length volumes came from classic albums she and Trucks have long admired. "One day Derek and I were brainstorming and he says, 'Axis: Bold as Love is only, like, 35 minutes or something, and that's a perfect amount of attention span that people have. Why don't we try to put these in 30- or 40-minute categories, which is what a lot of albums are anyway?' Even Derek's favorite John Coltrane record is 34 or 35 minutes, so it was kind of a no brainer." That Coltrane album, A Love Supreme, is divided into four sections, each preceded by a Roman numeral, just like I Am the Moon.  "It was definitely an inspiration," Tedeschi admits.
With each album release, there will be a coinciding film featuring stirring psychedelic visuals inspired by Pasaquan, an art project that, according to press materials, incorporates "African, pre-Columbian Mexico and Native American cultural and religious symbols and designs." Located in Buena Vista, Georgia, the project was developed over 30 years by Eddie Owens Martin, a folk artist Trucks first discovered through his mentor, the late Col. Bruce Hampton.
The visuals add another dimension to an already ambitious project. "We presented it to the label [Fantasy Records]," Tedeschi says, "and they loved the idea of a concept record and how we wanted to do it visually, which honestly just isn't done. Everybody gives a single to radio before it comes out. And we said, 'No, we're not doing singles beforehand.' We don't want it to be on the radio without people having a communal experience, where they can actually all watch it for the first time together."
As they hit the road this summer, TTB is looking forward to sharing that communal experience live, stretching out and displaying the full power of this project on stage. But Tedeschi warns fans not to come to shows expecting any sneak peeks of upcoming volumes before they're publicly available.
"As each record is released, we'll be able to start performing those live," she says.  "We have to do it that way because nowadays people tape everything and then they put it on YouTube and it hasn't even come out yet! That's why we can't play this stuff until it's released."
By the fall, when all four albums are out, Tedeschi says not to be surprised if songs from that other Layla album make it into the setlist alongside songs from I Am the Moon as one big musical conversation.
"I can perceive us playing things from both," she smiles.  "I wouldn't doubt that because, you know, it's part of our history now. It's something that we've done and it's now part of us."
I Am the Moon: I. Crescent, came out June 3, and II. Ascension is coming July 1. Part III, The Fall, will follow July 29, and IV. Farewell lands Aug. 26. All four volumes will be available in a box set on Sept. 9.
---