THROUGH THE LENS: ND Photographers' Favorite Albums of 2022
Posted On December 20, 2022
---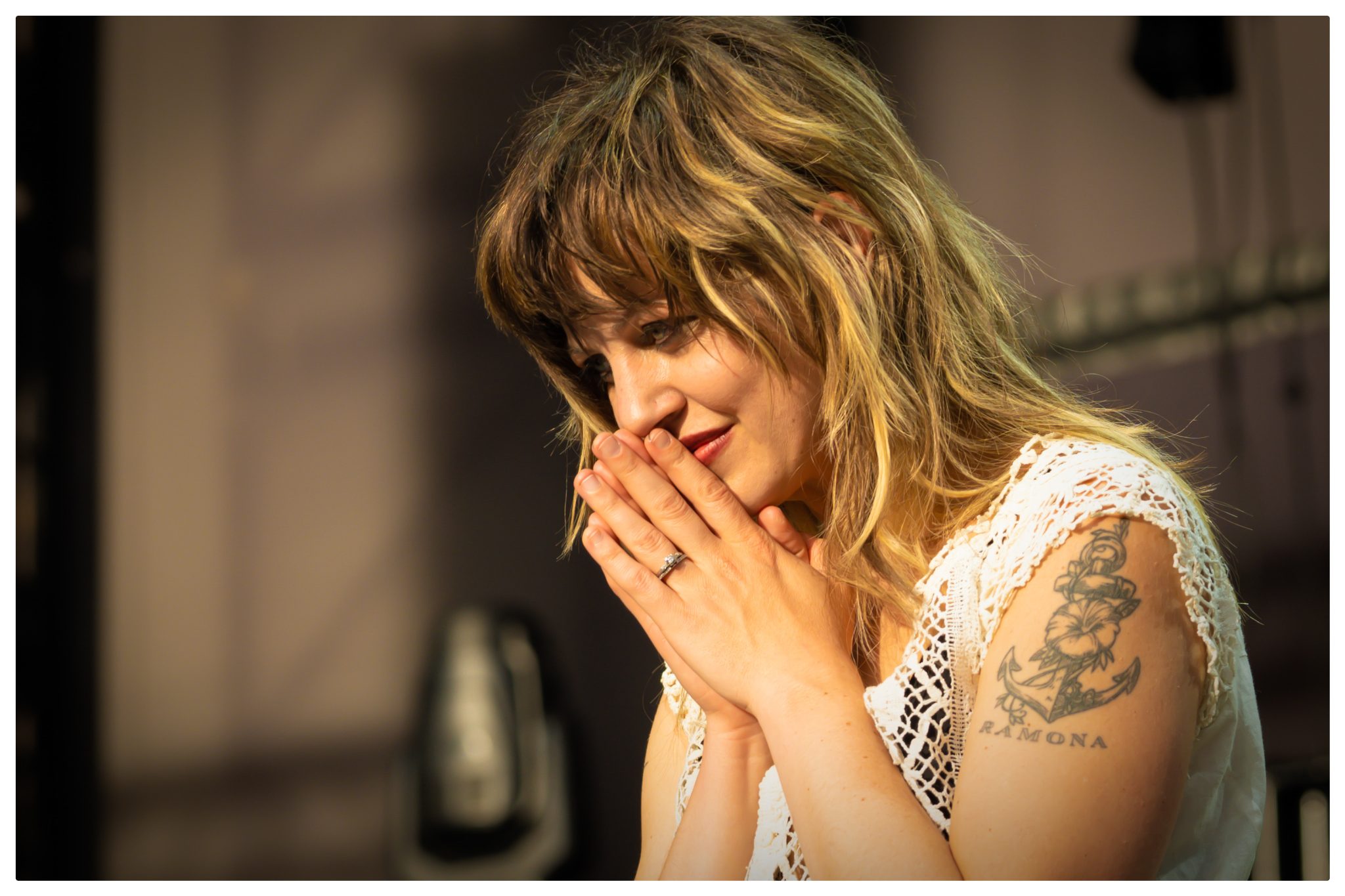 Anaïs Mitchell - Photo by Anthony Mulcahy
This week 12 ND photographers, from New York to California, highlight the cream of the roots music crop released this year. Nearly all the artists are familiar names, especially to readers of this column, but you'll also see a couple that are not as well known who certainly deserve your attention. With no album being chosen by more than a single photographer, they comprise a diverse playlist of roots music.
Interestingly, three of the albums chosen were also by artists who were included two weeks ago in the best shows of the year column, but, even more interestingly, they were not necessarily chosen by the same photographers. In short, Tami Neilson, Molly Tuttle, and Tedeschi Trucks Band rocked the casbah in 2022.
Many thanks to our photographers, identified along with their picks, and to the artists whose work and dedication to their craft inspire us all.
Tedeschi Trucks Band – I Am The Moon
Presented in four parts, this concept album was (to my ears) heavily influenced by Derek and the Dominos' Layla and Other Assorted Love Songs. It's an album that I have listened to on the road and at home at full blast, and I have heard many of its songs live on several occasions this year. It has brought me extreme happiness. (ND story) — Peter Dervin 
Anaïs Mitchell – Anaïs Mitchell
Mitchell's eighth studio album is her best to date, and with a track record that includes a Grammy and Tony for Hadestown, that is saying something. This collection of songs wind through her relationships, her youth, and life's trials and tribulations. Highlights include "On Your Way (Felix Song)," and "Brooklyn Bridge," a love letter to New York City. (ND story)  — Anthony Mulcahy
Steve Forbert – Moving Through America
Equal parts roots and rock, this album continues the journey that Forbert began 45 years ago in his native Mississippi to busking on the streets of New York City. Forbert is always true to the music, and on this, his 20th album,  he chronicles bits and pieces of Americana he's picked up along a road less traveled.  — Lou Montesano
Andrew Duhon – Emerald Blue
With a swampy, bluesy feel, this album has become a favorite road trip companion. I am continually captivated by this collection of well-written songs, from the title track about a lover's eyes, to "Southpaw," an ode to ill-timed love with the clever twist of phrase of "left-handed love letters," to the catchy "Castle on Irish Bayou." Duhon can ride up front with me anytime.  — Brenda Rosser
Bonnie Raitt – Just Like That…
Winner of a 2022 Grammy Lifetime Achievement Award, this legend of the slide guitar and the blues recorded her 21st album during the pandemic. With songs of love, heartbreak, regret, and mortality, Raitt also pays homage to those no longer with us. It serves as reminder to count our blessings.  — C. Elliott
Béla Fleck – My Bluegrass Heart 
Selected as Best Bluegrass Album at the 2022 Grammy Awards, Fleck, now a 15-time Grammy winner, picked up multiple wins at this year's IBMA Bluegrass Music Awards as well, including Album of the Year. As I have a bluegrass heart of my own, who am I to disagree?  — Willa Stein
Cristina Vane – Make Myself Me Again 
I've been trying to peel back the layers, to understand who I am, and I think that process has translated to this record. Vane is a master of the slide guitar and this album was on the initial round of ballots for four Grammys, including Best Americana Album and Best American Roots Song. — Eric Ring 
Tami Neilson – Kingmaker
As with my show of the year, my album of the year is all about Neilson. Kingmaker is light years ahead of anything else, so far that it's not a fair fight. Listening to it gives me the same kinds of feelings I had when I first heard Jason Isbell's Southeastern and Yola's Walk Through Fire. This is something special that will last well beyond 2022. (ND story) — Chris Griffy 
Adeem the Artist – White Trash Revelry
Just released in December, Adeem (who is ND's Spotlight artist this month) immediately became my album of the year. This collection of songs is not only incredibly well written and produced, but it also provides listeners the opportunity to see life through a lens possibly different than their own.  — Chad Cochran
Kelsey Waldon – No Regular Dog 
Kentucky singer-songwriter Waldon released four under-the-radar albums before John Prine's Oh Boy Records' put her in the spotlight with White Noise/White Lines in 2019. With Shooter Jennings at the helm, Waldon delivers 11 original, heartfelt stories with such an appealing vocal style that you can't help but tune in to her reflections of live, love, and societal woes. She sounds more confident than ever, and this is her best so far.  — Kim Reed 
Molly Tuttle & Golden Highway – Crooked Tree 
Growing as an artist with an abundance of self-confidence and a band to match, this album leaves no doubt that Tuttle has arrived. So much so that some of Nashville and bluegrass' most talented players, e.g., Margo Price, Billy Strings, Old Crow Medicine Show, Sierra Hull, Gillian Welch, and Jerry Douglas (who co-produced the album with Tuttle), are featured.  — Boom Baker
Nikki Lane – Denim & Diamonds 
This album by the fiercely independent Lane is a phenomenal soundtrack for women living in a world that doesn't always make it easy on us. In the title track, she comes to the conclusion that she doesn't have to rely on a man to buy her what she wants, and, more significantly, she doesn't have to seek permission. In "Born Tough," her dad tells her it's a "man's world," but her mom helps her become a strong, self-reliant woman by taking her to buy her own set of tools. Tools. I like that.  — Holly Horn 
Click on any photo below to view the gallery as a full-size slideshow.
---