Stream 'Whiskey Wednesday' with Wild Ponies and No Depression on WSM Radio
---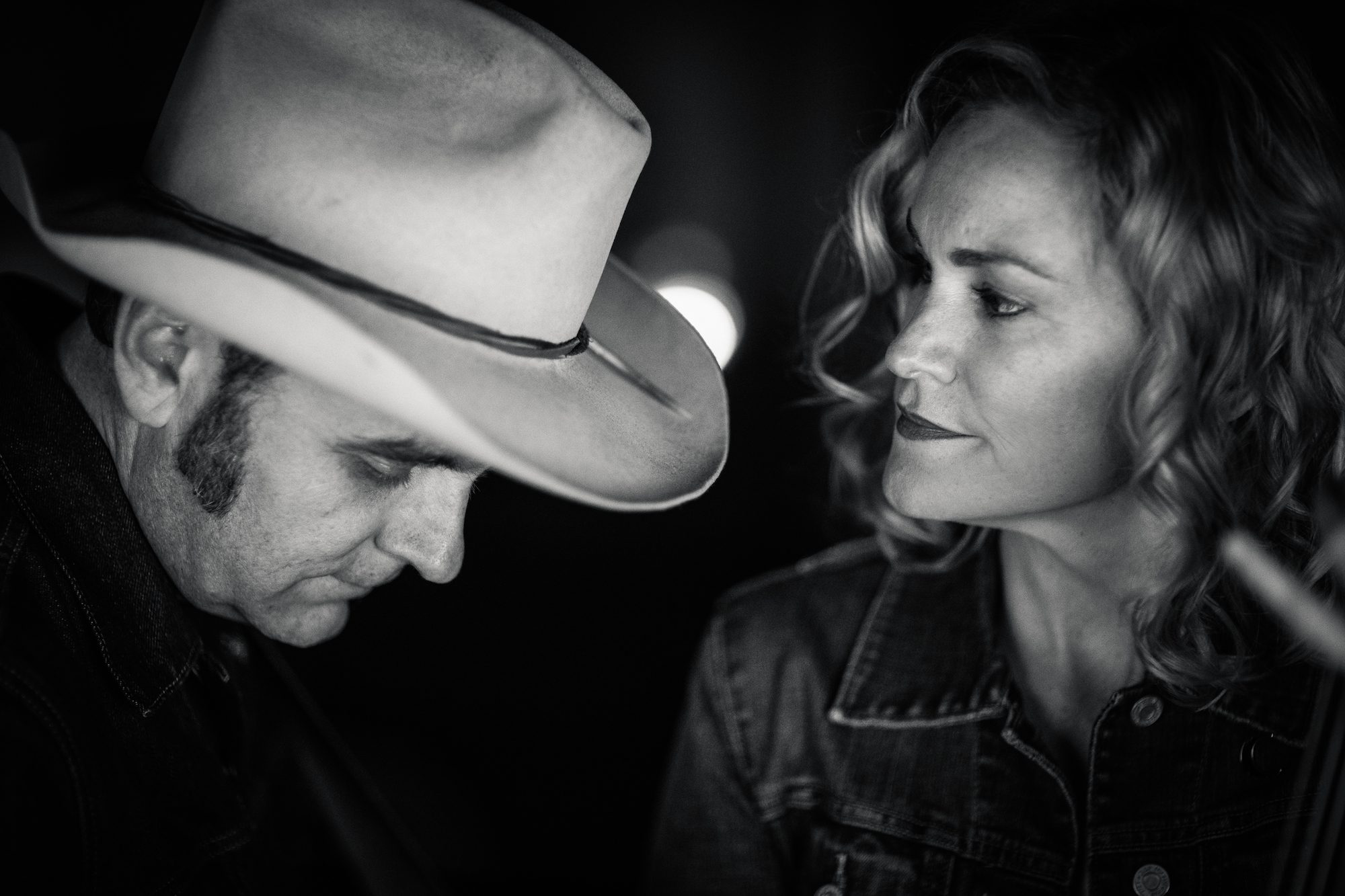 Wild Ponies photo by Neilson Hubbard
Beginning with the Spring 2018 issue on Appalachia, Nashville-based band Wild Ponies has invited No Depression to be a regular guest on their weekly radio show Whiskey Wednesday. The hour-long show, which airs Wednesdays at noon and 9 p.m. CST on WSM 650 AM (the legendary Nashville radio station that has historically broadcast the Grand Ole Opry), features the husband-and-wife duo of Doug and Telisha Williams curating and discussing a range of Americana music.
In conjunction with each journal release, Wild Ponies and No Depression co-create a playlist based on the contents of the issue. Then the entire radio show is dedicated to celebrating that music and then discussing the themes, stories, and little-known production secrets of our quarterly journal on roots music.
This episode features anecdotes about John Prine's namesake drink (the "Handsome Johnny") and Telisha's go-to (the "Princess Ginger"). Wild Ponies also share stories from playing in their high school marching band together as well as the first songs they learned to cover as a burgeoning Americana band (Gillian Welch, Patsy Cline, and more).
Luckily, WSM keeps an archive of Whiskey Wednesday episodes online, so anyone out of the station's terrestrial reach can still tune in.
Check out the latest episode of Whiskey Wednesday below, in which Wild Ponies and No Depression dig into the Spring 2019 "Standards & Stanzas" issue.
Older episodes can be found below as well:
Fall-Winter 2018 "Innovate"
Summer 2018 "(im)migration"
Spring 2018 "Appalachia"
---