Sarah Shook Announces Solo Album as Mightmare
---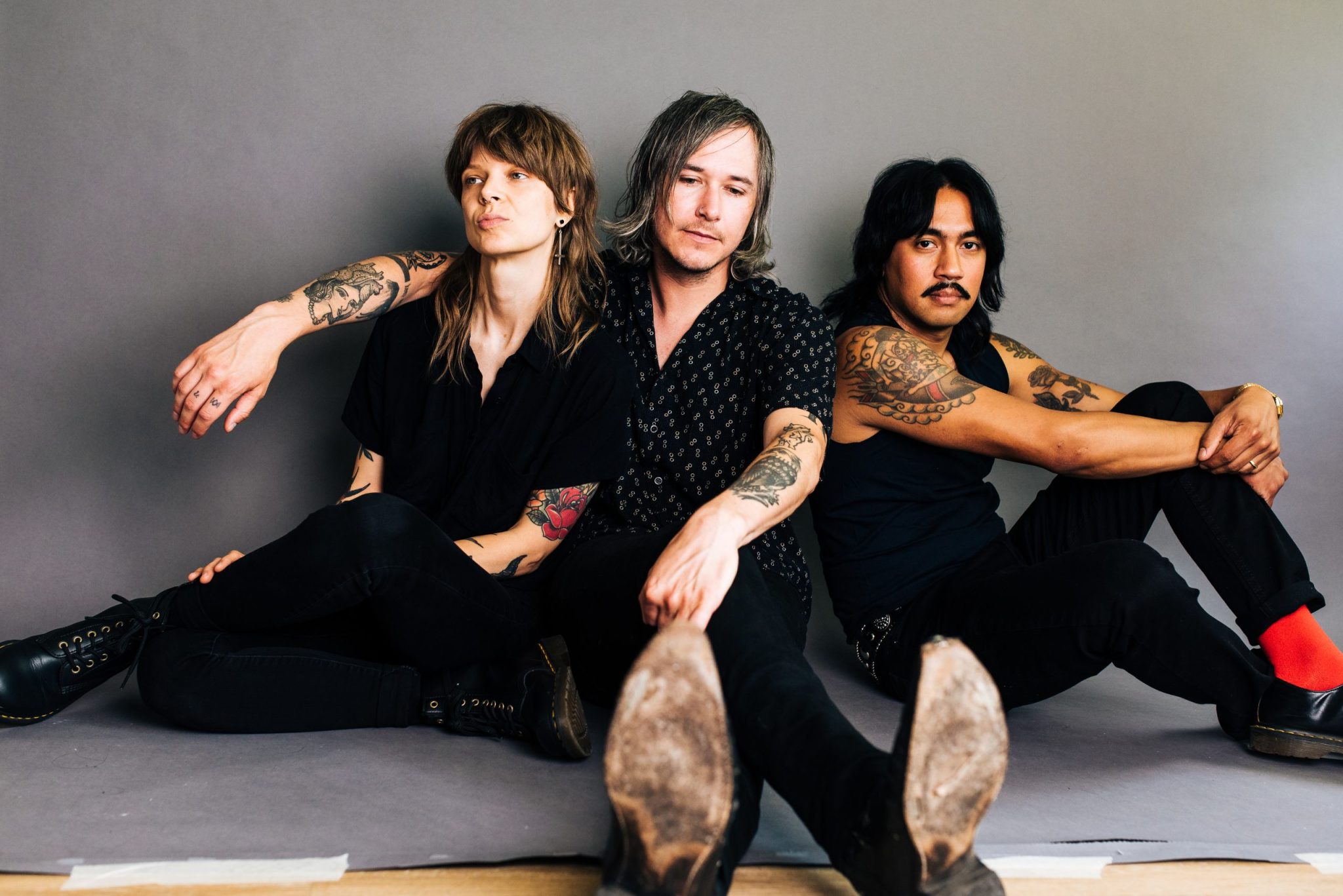 From left, Sarah Shook with Mightmare contributors Blake Tallent (guitar) and Ash Lopez (bass). (Photo by Jillian Clark)
Sarah Shook is unquestionably in charge as frontperson for punk-tinged alt-country band Sarah Shook & The Disarmers, whose last album, Nightroamer, came out in February (ND review).
But with their new solo project, Mightmare, they're driving alone: Shook created the album during the pandemic largely alone, with all the writing, production, and engineering handled themselves.
The result is Cruel Liars, an eight-song album coming Oct. 14 on the venerated indie label Kill Rock Stars.
"I created my solo project Mightmare and leaned into it obsessively for the first year of the pandemic and out of that manic fixation came Cruel Liars," Shook says in an announcement for the record. "I put every cell and strand of my being in this album, I'm proud of it for its brightest moments and its glaring imperfections, for its darkness and its quiet hand guiding me to zeniths of personal truths."
The album's first single is "Saturn Turns," which finds Shook singing about life as they "speed into the curve / 'cause I'm looking for / any old road I ain't been down before." It's exciting new territory indeed.
---