ALBUM REVIEW: Strong Content but Weak Connection on Sarah Shook and The Disarmers' 'Nightroamer'
Posted On February 17, 2022
---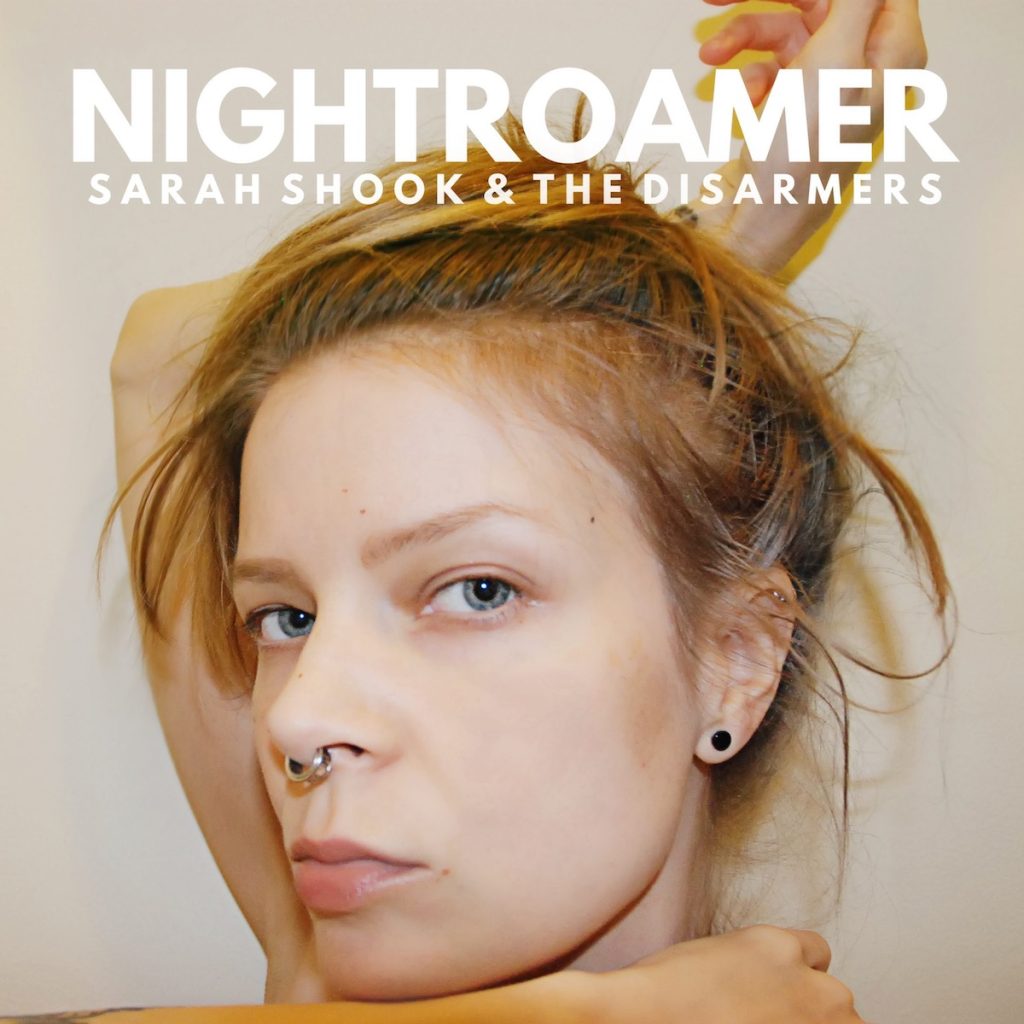 Nightroamer, the new release from Sarah Shook & The Disarmers, builds on the classic country sounds and outlaw themes of the North Carolina-based quintet's first two albums. While Shook, who uses they/them pronouns, remains a charismatic presence, their delivery throughout this sequence often sounds distracted, The Disarmers' instrumentation well executed, though at times lacking in presence. It's as if there's a hesitation, an uncertainty, that punctuates the set, a quality that on one hand piques curiosity and draws one in, but, on the other, operates as a barrier, creating distance between the band and listener.
"Keep hurting me / until I quit hurting myself," Shook sings on opener "Somebody Else," addressing dysfunctional relationships and how we're only as healthy as the people to whom we're attracted. Eric Peterson offers a catchy guitar refrain while the band forges a chorus-y, mid-tempo rhythm. On the languid "Been Lovin' You Too Long," Shook sounds believably disillusioned, reminiscent of someone who knows they need to drop an addiction but can't quite make the leap.
The title cut is a steamy, percussive-heavy track that features Phil Sullivan's suave pedal-steel work. Shook wallows in dejection, resigned to their loner tendencies. "It Doesn't Change Anything" highlights Shook's straightforward craft, a barebones tune built on basic but infectious melodic transitions. Peterson and Sullivan trade off notable guitar and pedal-steel solos.
"Stranger" spotlights the band's knack for verse-chorus pivots and what is perhaps Nightroamer's most memorable hook. Peterson and Sullivan again offer intriguing guitar and steel-pedal interplays. On "Believer," Shook reaches for higher notes, expanding their vocal range. "When day breaks, I'll be back in my own skin," they moan, pointing to the persistence of personality. The album ends with the Petty-esque "Talkin' to Myself," which showcases Shook and the band at their drawly, roadhouse-y best.
While Nightroamer certainly includes its high points, it often lacks the humor, vulnerability, and swagger of 2015's Sidelong and 2018's Years. Shook and company seem gripped by a weariness or malaise that could've served as a catalyst for refreshed chemistries but instead frequently undermines the project's cogency. Despite solid content and skillful performances all around, Nightroamer remains energetically incohesive, the entrancing gestalts of previous work frequently absent.
---