No Depression's Best of August 2023 Playlist
Posted On August 31, 2023
---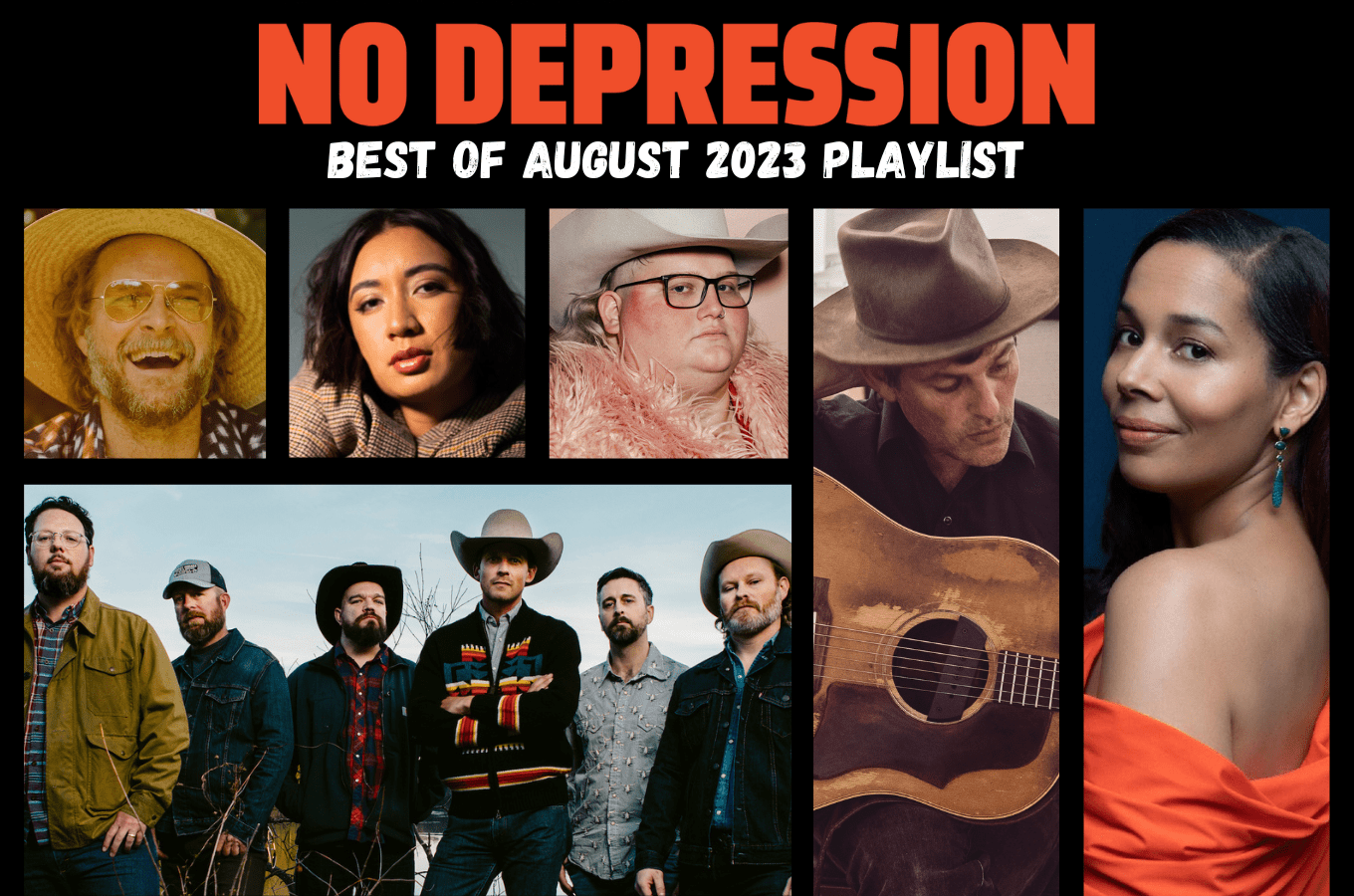 Clockwise from top left, Hiss Golden Messenger, Raye Zaragoza, Joshua Ray Walker, Gregory Alan Isakov, Rhiannon Giddens, and Turnpike Troubadours are featured in No Depression's Best of August 2023 playlist.
Music, like the people who make it, is always evolving. One of the most exciting elements of covering a niche collection of genres like roots music is that the sounds and styles can always change. August was a great month for exploring who makes roots music and what roots music even means.
Last month saw new releases from esteemed and long-standing members of this musical community like the long-awaited return of Turnpike Troubadours, scene leaders Old Crow Medicine Show, and living legends like Bobby Rush. Artists like Mipso and Rhiannon Giddens, who have been pounding it out for more than a decade on the road and in the studio, dropped new music. And a wide swath of relative newcomers, like Spotlight artist Raye Zaragoza and Joshua Ray Walker, bring fresh ideas and energy to the soundtrack for August.
Check out the Reviews section to learn more about some of these albums, and tune in to the playlist below.
---