No Depression Sessions at DelFest: Tim O'Brien
---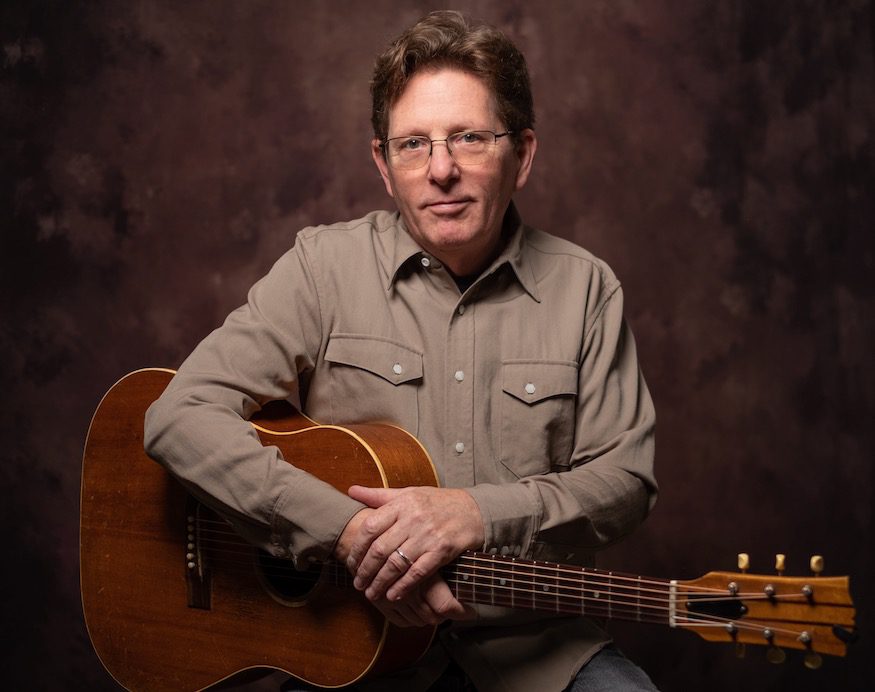 Tim O'Brien (photo by Scott Simontacchi)
Watch West Virginia native multi-instrumentalist Tim O'Brien treat us to a three-song session in the press box above DelFest alongside his wife, Jan Fabricius, on mandolin and vocals. There is a sense of calm about Tim and Jan as soon as they walk in; both seem completely at ease with themselves. Tim does not hesitate to share the fact that their "tour bus" is a Volvo station wagon when they travel as a duo. The lightly self-deprecating humor continues through the session, not so much to put himself or anybody else down, just enough to remind us to take it easy, like a woodpecker with a headache.
All three of the songs heard in this No Depression Session are on Tim's new record, Cup of Sugar (ND review), which features an all-original track list, surprisingly a first in his career. First up is "Little Lamb Little Lamb": Watch the sense of mutual serenity permeate Tim's playing and Jan's effortless background vocals.
Second is the title track from Cup of Sugar, a co-write with Jonathan Byrd musing on how sturdy a fence is needed to make for good neighbors. Sturdy-ish is the answer, stay in your lane but don't hesitate to ask the occasional favor! The third and final song in our No Depression Session, "The Pay's a Lot Better Too," fits perfectly in Tim's laid-back worldview. The song, co-written with Thomm Jutz, points out that whether we savor or bellyache during our time on earth, we all turn to dust eventually, so we may as well enjoy the ride:
Got nothing to do with being satisfied
Or liking the work that we do
The weather is better than six feet under
And the pay's a lot better too
Find previous No Depression Sessions at DelFest here, and look for more in the coming weeks.
---