BONUS TRACKS: Country Music Hall of Fame Additions, Ketch Secor on Gun Control, and More
---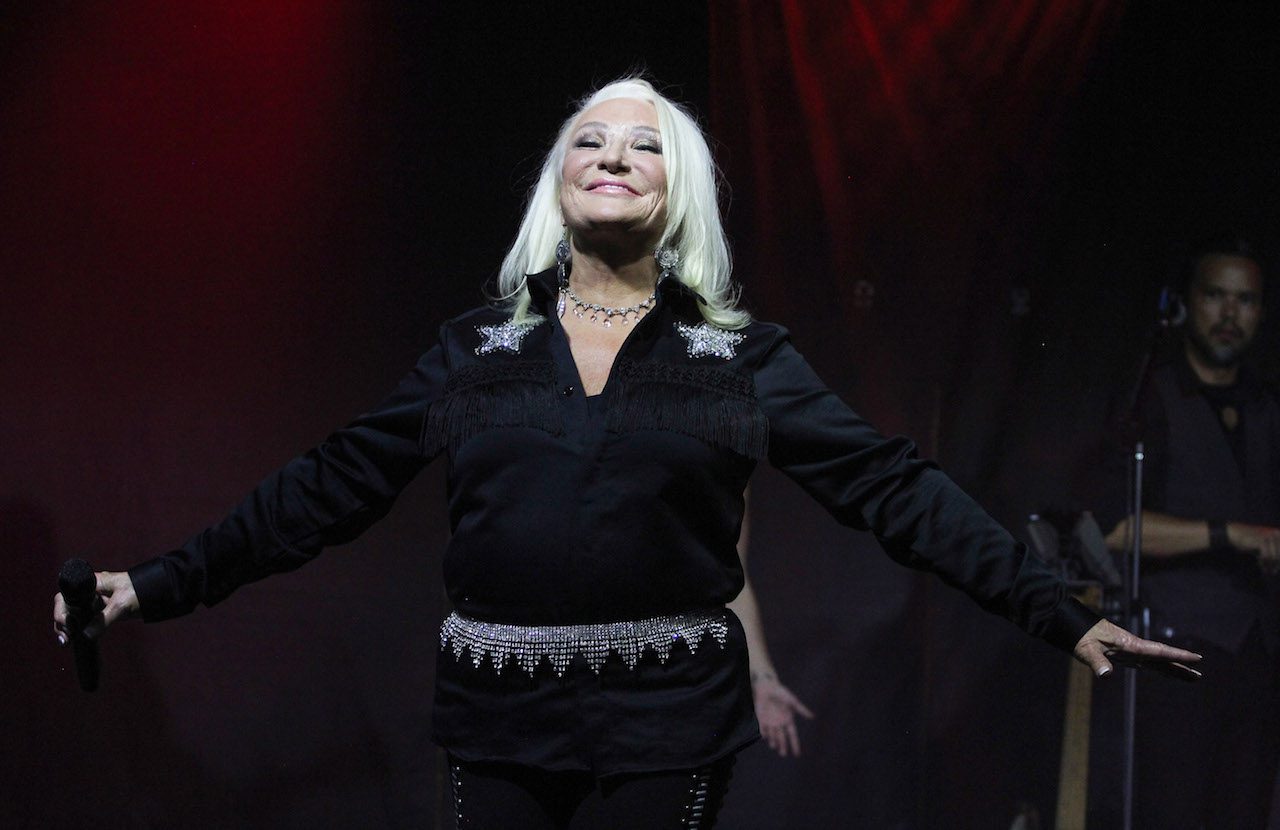 Tanya Tucker at the 2022 Bristol Rhythm & Roots Reunion (photo by Kelly Shipe)
The Country Music Hall of Fame announced its 2023 inductees this week, honoring two iconic women and a songwriter with a list of hits that spans several decades. Joining the hall in the Veteran Era Artist category is Tanya Tucker and, in the Modern Era Artist group, Patty Loveless. Bob McDill, whose credits include Alan Jackson's "Gone Country" and the Keith Whitley hit "Don't Close Your Eyes," will be inducted in the Songwriter category. When Tucker, Loveless, and McDill are formally inducted in a ceremony this fall, the Country Music Hall of Fame will have 152 members. Read more about the newest inductees in this coverage in USA Today via The Tennessean, and watch a stream of the announcement, hosted by Vince Gill, here.
Old Crow Medicine Show frontman Ketch Secor has become one of the leading voices in Nashville calling for a ban on assault-style guns in the wake of the shooting at Nashville's Covenant School last month that killed three 9-year-old students and three adult staff members. Last week, Secor and his young son led a singalong of "Will the Circle Be Unbroken" at a candlelight vigil for the victims, and this week The New York Times published an opinion piece in which Secor positions country music as uniquely able to persuade conservative Southerners to see reason on gun reform. He calls on politically moderate country musicians, typically quiet, to use their voices to speak to their conservative audiences: "Our outrage," he writes, "needs to move from the green room to center stage." And Nashville, he says — "a bellwether city where right and left can conjoin" — could lead the way to real change. Many other roots musicians have spoken their minds about common-sense gun reform at their shows, at protests, and on social media this week, and I'm grateful for their passion, their courage, and their clear-eyed arguments.
View this post on Instagram
April is Sexual Assault Awareness Month, and the nonprofit Calling All Crows is highlighting training sessions and resources it offers to keep live music events and venues safe and welcoming for everyone, both onstage and in the crowd. The #HereForTheMusic program includes free toolkits and free and low-cost online training sessions with tracks geared toward fans and music industry professionals. Participants learn how to identify potentially harmful behavior and how to intervene safely and effectively. Some of the current partners for the program, who have signed on to a pledge to "rebuilding a safer industry," include Bonnaroo, the California Roots Festival, Dispatch, Lizzie No, Darlingside, and Raye Zaragoza. One of Calling All Crows' co-founders, musician Chadwick Stokes, wrote the "Screen Door" closing essay of No Depression's Spring 2020 journal explaining the roots of the organization and why a safe experience at shows should matter to all artists and fans.
In a bummer of an update to an item I included in last week's Bonus Tracks, FloydFest has officially called off its 2023 festival. Unable to overcome regulatory and environmental hurdles at its new site in Check, Virginia, in time for the late July gathering, organizers elected to cancel this year's event "to protect the FloydFest vibe," according to an official statement. According to The Roanoke Times, the festival received offers to shift to grounds used for LOCKN' and Rooster Walk, but decided that its Floyd County location and volunteers were key. Read more in this story from The Roanoke Times, and see FloydFest's full statement and options for 2023 ticketholders here.
This Friday falls in a holiday season for many faiths, but it's also a big day for music lovers because it's Bandcamp Friday! It's a fine time to purchase music and merch on the platform to support your favorite artist. If you don't want to do the time-zone math, Bandcamp's got you covered there, too.
WHAT WE'RE LISTENING TO
Here's a sampling of the songs, albums, bands, and sounds No Depression staffers have been into this week:
No Depression's Best of March 2023 playlist
The Jayhawks – Rainy Day Music
boygenius – the record
La Marisoul and Los Texmaniacs – Corazones and Canciones
The A's – Fruit
Tanya Tucker – "Kindness," from her new album, Sweet Western Sound, coming in June
Mighty Poplar – Mighty Poplar
Seth Glier – "Another Day in America"
Band of Heathens – "Don't Let the Darkness"
Vieux Farka Touré & Khruangbin – Ali
Kelsey Waldon – "Spanish Pipedream" (John Prine cover), from the deluxe version of her album No Regular Dog, coming April 14
Tim O'Brien – "Little Lamb Little Lamb," from his new album, Cup of Sugar, coming in June
Madison Cunningham – "Inventing the Wheel," from the deluxe version of her album Revealer, coming in May
Gaby Moreno and Oscar Isaac – "Luna de Xelajú," from Moreno's new EP, X Mí (Vol. 1), coming in May
---