Neko Case Announces Retrospective Collection + One New Song
---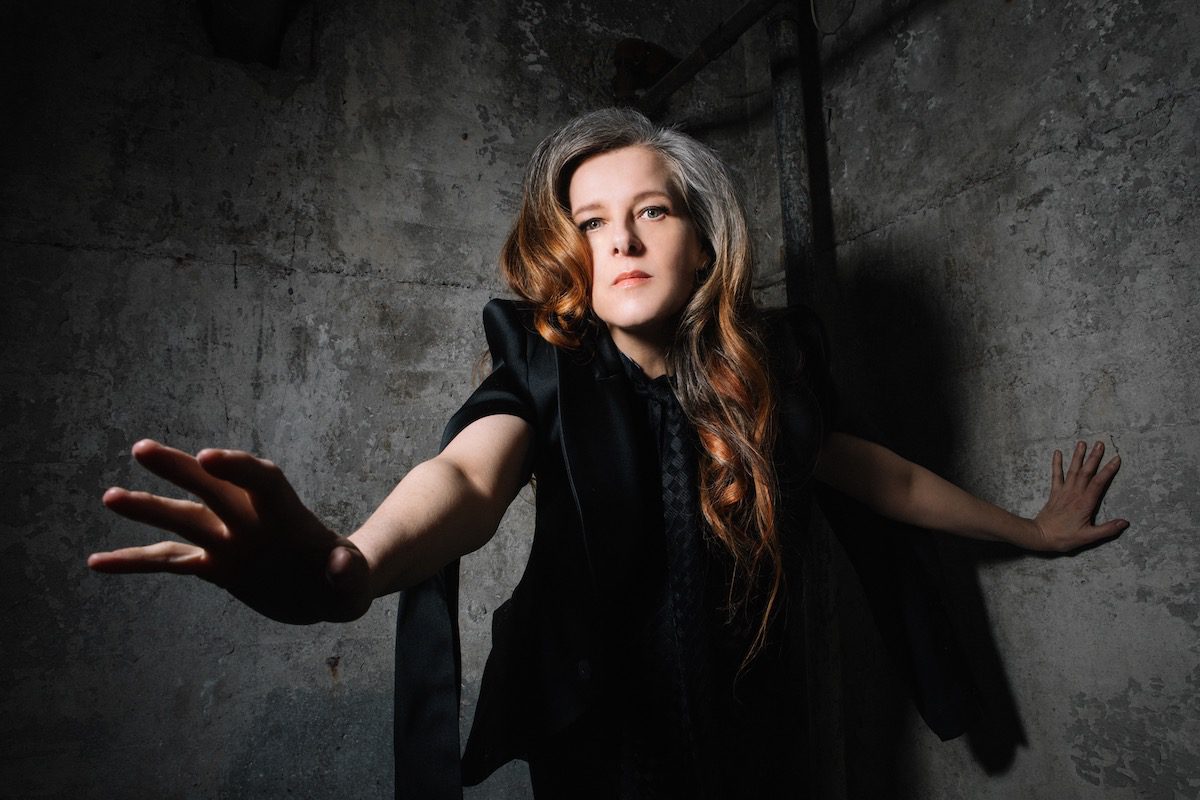 Photo by Ebru Yildiz
Neko Case has never been one to do anything on anyone else's timeline, so don't read too much into the fact that she's releasing a career retrospective collection. It feels like she's just getting started.
Wild Creatures, coming this Friday as a digital-only release, compiles 22 of Case's most significant tracks from a solo career that has entered its third decade. In addition to classics like "Star Witness," "Lady Pilot," "I Wish I Was the Moon," and "Deep Red Bells," It also includes one new song, "Oh, Shadowless," whose video will debut Friday at noon ET.
Accompanying Wild Creatures' release Friday will be a presentation of the album on Case's website — nekocase.com —in which the songs will play as visitors move through the site to read essays and track-by-track commentary from a wide array of Case's contemporaries and torchbearers across genres. Contributors include David Byrne, Shirley Manson, Jeff Tweedy, Julien Baker, Allison Russell, Margo Price, and Rosanne Cash. Original animated artwork by Laura Plansker will accompany each of the songs.
Next week and into the summer, Case will tour across the US, but if you're not in one of the cities she's visiting, not to worry. On May 19 she's performing in her first official streamed concert in a Mandolin show recorded at her Vermont home titled "Wild Creatures: Live From the Lung," exclusively for paid subscribers to her Substack, "Entering the Lung."
Here's the track list for Wild Creatures, including the new song, "Oh, Shadowless":
I'm an Animal
Lady Pilot
Halls of Sarah
Man
Star Witness
I Wish I Was the Moon
The Next Time You Say Forever
Favorite
Hell-On
Hold On, Hold On
Polar Nettles
Wild Creatures
Furnace Room Lullaby
A Widow's Toast
Deep Red Bells
This Tornado Loves You
Winnie
Night Still Comes
Maybe Sparrow
Things That Scare Me
The Tigers Have Spoken
Set Out Running
Oh, Shadowless
Case's most recent album of new recordings was 2018's Hell-On, which landed in the top 20 of No Depression readers' list of best roots music albums that year. In 2016 she teamed with k.d. lang and Laura Veirs for the collaborative album case/lang/veirs, which likewise appeared on that year's ND reader-voted best albums list.
---