BONUS TRACKS: Americana Lifetime Achievements, Will Hoge's Peloton Class, and More
Posted On August 26, 2022
---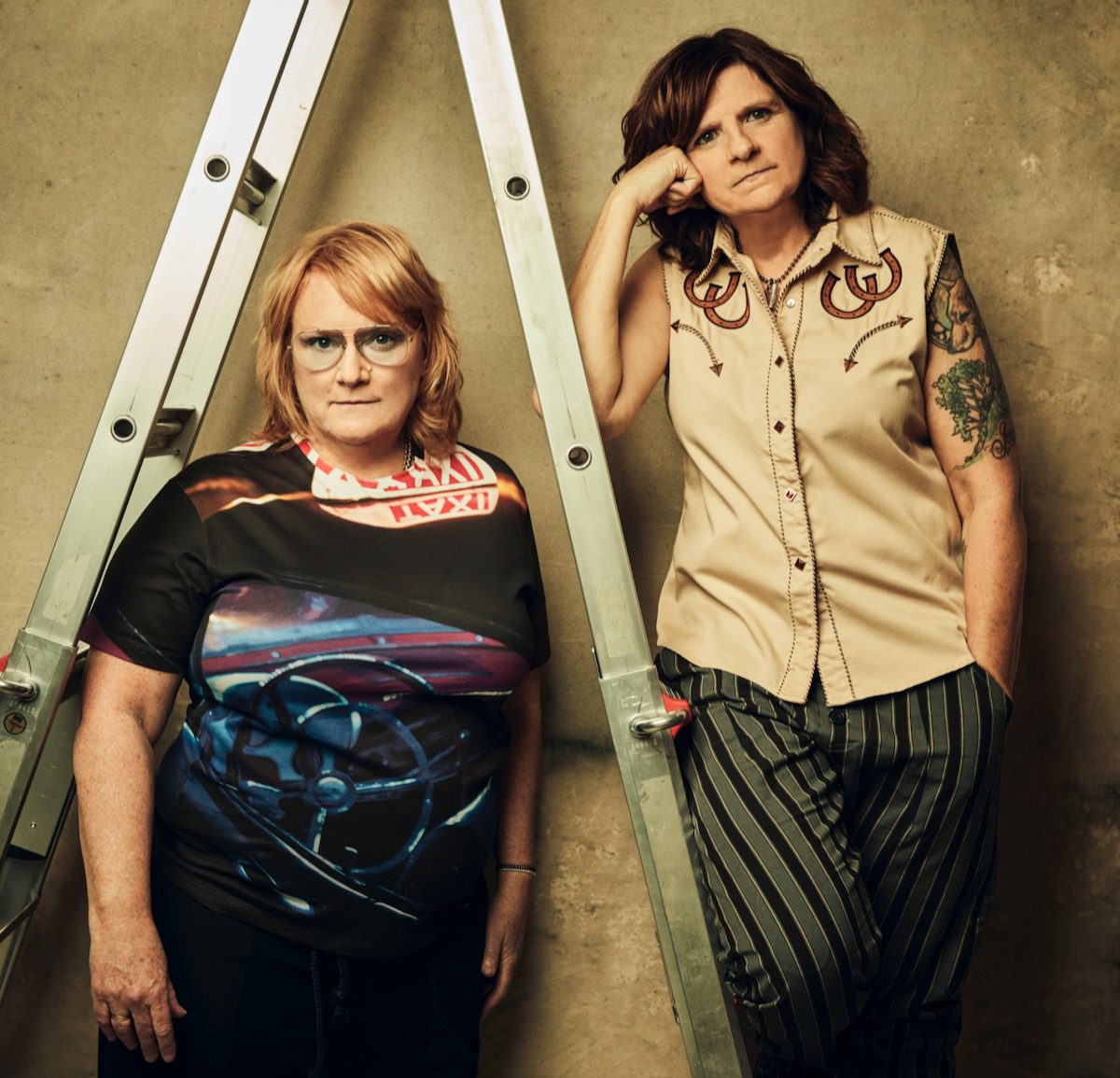 The Indigo Girls will receive the Americana Music Association's 2022 Spirit of Americana award next month. (Photo by Jeremy Cowart)
The Americana Music Association has announced the honorees for its 2022 Lifetime Achievement Awards, to be presented Sept. 14 at the Americana Honors & Awards show in Nashville, part of AmericanaFest. The Fairfield Four will receive the Legacy of Americana Award, Indigo Girls will be honored with the Spirit of Americana Award, Chris Isaak will get the Lifetime Achievement Award in the performance category, and Stax Records' Al Bell will be honored in the executive category. The president's award will posthumously honor singer-songwriter Don Williams. Awards for album, artist, and song of the year and more will be announced at the same ceremony. Here's a refresher on the nominees.
Your favorite artists have favorite artists of their own, and Iron & Wine's Sam Beam is paying tribute to one of his favorites, Lori McKenna, with an EP titled LORI. Coming Sept. 16, LORI features four covers of Beam's favorite McKenna songs: "Like Patsy Would," "Halfway Home," "That's How You Know," and "Shake." Joining him for the project are Sima Cunningham and Macie Stewart from indie art-pop band Finom. You can get a taste of the project in this video for "That's How You Know":
To mark Ukraine's Independence Day last Wednesday, Spotify put the spotlight on its newly renamed UNITED24: Music for Ukraine playlist that features music from Ukrainian artists and others who have voiced support for the country during the Russian invasion. Ukrainian President Volodymyr Zelenskyy added a video message thanking music fans for listening to the playlist and pointing them to the United 24 fundraising platform, launched by Zelenskyy to support "the most pressing needs" in Ukraine. Learn more about the playlist, which is updated frequently, via this message from Spotify.
It's been three years since Neal Casal passed away, leaving a hole in the roots music community and prompting a reckoning with mental health in the music industry. To mark today's sad anniversary, the Neal Casal Music Foundation and Backline, a nonprofit that connects people in the music industry with wellness resources, have announced the Neal Casal Fellowship, a paid, part-time position tasked with building programs to further Backline's mission. Learn more about the fellowship and apply here.
Artists make plenty of videos ahead of the release of a new album, but not many do it from the seat of a stationary bike. To celebrate the release of his new album, Wings on My Shoes, out today, singer-songwriter Will Hoge hopped on his bike for a 15-minute video offering commentary on the album as well as a workout. During the Peloton session, Hoge talks about the new songs and about staying in shape for tour, offering resistance settings, encouragement, and the stories behind the songs along the way. "I spent a whole lot of time on the Peloton listening to all sorts of music during quarantine," Hoge says in a press release announcing the video. "I feel like a bunch of these song ideas came around that same time. We had an idea that it would be hilarious to have my dumb ass lead a Peloton exercise bike work out. We were right. It was a fun 15 minutes. It's a pretty easy little workout with cool songs. Hell, we may even do it again." Read our review of Wings on My Shoes here. We don't have a bike workout to go with it, but we offer our encouragement for whatever hills you're climbing as you read it.
WHAT WE'RE LISTENING TO
Here's a sampling of the songs, albums, bands, and sounds No Depression staffers have been into this week:
The Great Divide – "Good Side," from their new album, Providence, coming in October
Cass McCombs – Heartmind
Caitlin Rose – "Black Obsidian," from her new album, Cazimi, coming in November
The Brother Brothers – Cover to Cover
Neko Case – "I Wish I Was the Moon" (Live from the Lung)
Bill Anderson feat. Dolly Parton – "Someday It'll All Make Sense"
Tegan and Sara – "Faded Like a Feeling," from their new album, Crybaby, coming in October
Dustbowl Revival – "Be (For July)"
Sean Thompson's Weird Ears – "Saturday Drive"
Fronjentress – "Baby's Got Problems"
Sara Noelle – "Blooming Yucca"
Margo Price – "Been to the Mountain"
---