In the Deep End With … Chatham Rabbits
---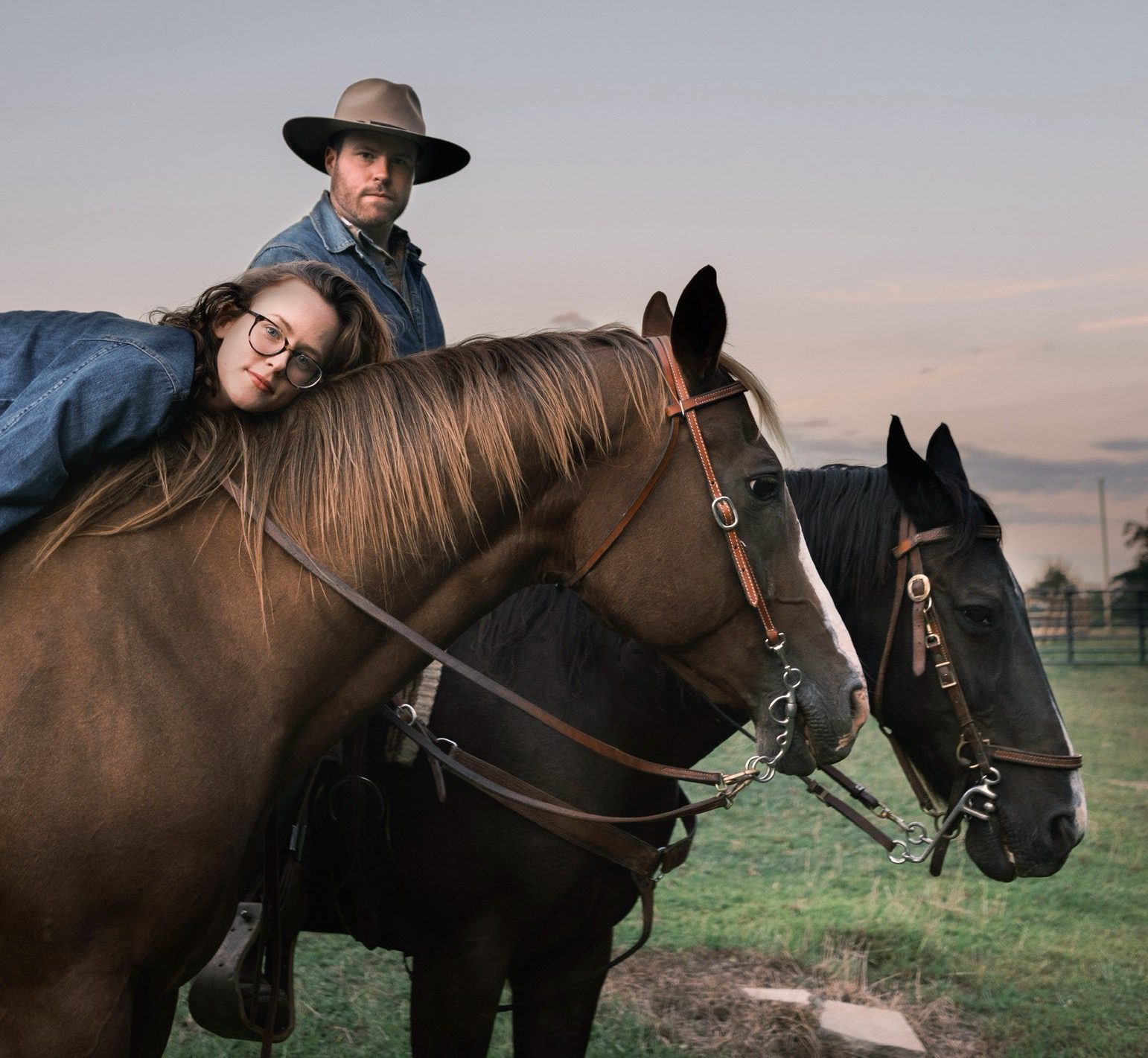 Photo by Chris Frisina
When you see North Carolina folk duo Chatham Rabbits on stage, you're getting the real deal: heartfelt lyrics over guitar and banjo, an instant connection with audiences, and banter that can only come from a married duo that spends way too much time together but still manages to be in love.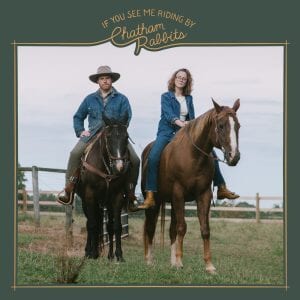 Austin and Sarah McCombie quit their day jobs a few years back — he was a financial adviser and she was a teacher — to devote their full focus to music. But even amid a busy touring schedule they still manage to find energy to run their farm in central North Carolina's Chatham County, a work ethic and connection with the earth that comes through in their songs.
Over the years, they've built a loyal fanbase, and their story caught the attention of PBS NC, which is currently running a limited series titled On the Road that follows the couple as they nurture their farm, their music, and their relationship.
On their third studio album, If You See Me Riding By, the McCombies share some life stories and life lessons they keep close to their hearts, with songwriting that paints a vivid picture and taps into common human experiences across time and place.
For our "In the Deep End" series, Chatham Rabbits' Sarah McCombie tells us about the farm, married life in the tour van, and lessons from the past that are taking the duo into the future. We start the questions lighthearted but then wade a little deeper.
"If You See Me Riding By" (the song) involves being on a horse, with some literal and figurative layers there, but riding is something y'all do in real life (as we can see on the album's cover photo!) on your farm. Can you tell us about the farm and the horses and other animals who share it with you?
This album is absolutely filled with horse imagery and horse stories because they were such a huge part of our pandemic experience. We currently live on 11 acres in rural Chatham County with three horses, two cows, a turkey, a cat, dog, pheasant, and a bunch of chickens and guineas. Our little farm is our refuge, although at times during the pandemic, it felt a little lonely without the human connection we had when we lived in a neighborhood. As for the horses, I grew up riding and I've brought Austin in on my obsession. I always wanted to own a horse as an adult, and the pandemic allowed us that ability to have time to actually make that happen. I ride as much as I can and I love the oneness and peace that comes from working with the horses.
Would your musical lives be easier if you moved to a bigger city? Have you ever tried it or thought about it?
I love this question because yes, our lives would be so much easier if we lived in a city without all of the farm responsibilities. We would have so much more time for our business, but we both fear we would have far less inspiration. Sometimes we pine for convenience and access, but we ultimately deeply believe that our lives are so much richer because of our land and our animals. Austin and I both love working with our bodies and hands and being outside. We love gritty chores and the peaks and valleys of farm life. We have certainly thought about what it would be like to move to Nashville, or hell, even just to Raleigh, but we feel so drawn to claiming our space out here in the country and building our life out here, despite the challenges.
Do your past, pre-music careers inform what you do now?
Absolutely. Our pre-music jobs have given us a framework for a 9-to-5 workflow and an appreciation for the autonomy we have as self-employed musicians. Austin's background as a financial adviser has helped us tremendously by managing our financial resources. Income as a musician is feast or famine — especially during the pandemic — and Austin really understands the intricacies of our business so we can cover our expenses and pay all of the amazing people that we work with. I think my former job as a teacher has influenced our work now by helping me learn how to connect with all types with people in the audience. Teaching is a type of performance — you have to engage with your students and make the lesson interesting. The same is true for us and our shows.
Y'all are touring all summer, but even during the pandemic lockdown you spent a fair amount of time in the van thanks to your Stay at Home Tour, in which you played concerts neighborhood by neighborhood from a trailer pulled behind your tour van. As a band plus as a married couple, how do you keep from killing each other in the van? Who handles what while you're traveling? What do you like to do to pass the time on the road? 
That's an excellent question because I'm currently conducting this interview in the van while Austin navigates the curvy West Virginia roads and we've already had approximately three arguments this morning! Austin handles the majority of the driving. I only drive after a show when we need to get two hours or so down the road. We listen to tons of podcasts (we both enjoy Terrible, Thanks for Asking and Serial) in the tour van, we talk a bunch about Chatham Rabbits and other aspects of our life, I read mystery books, and I take lots of naps. Austin is a true champ for driving as much as he does. We always say that if we had a million dollars we would do exactly what we're doing now but just with a driver.
There's a lot of history in the Chatham Rabbits story (including your band name, which comes from an article in the Chatham Record in 1906) and in your songs too. A prime example on If You See Me Riding By is "Abigail," about a "book lady" (and her horse). Can you tell us more about that song in particular, and why history can make for songs that still resonate today?
 "Abigail" is one of the horse songs on the new album. One night during 2020, I was up late and reading page after page of Wikipedia articles about the American New Deal of 1935. I learned that one of the programs that the federal government established was called the Pack Horse Library Initiative. Basically, women were paid to ride their horses into the mountains of Kentucky and West Virginia to deliver library books in these super remote areas. I thought this was the neatest thing, and I love the concept of a woman and her horse taking on the unknowns of the Appalachian mountains in a time before cell phones and GPS. It's so badass, and all in the name of reading, education, and stable employment.
There are a lot of good lessons in your songs — a reminder about humility in the title song, cutting once and measuring twice (among many others) in "Kill the Snake," living like it's your last day in "Flies at Our Funeral." What's a lesson in your life that's been important to you lately? From whom or what have you learned your best life lessons, and can you share some of those lessons?
A lesson that Austin and I keep coming back to asking the question, "Is this a eulogy moment?" As in, is this situation or mishap important enough to make it into the eulogy at my funeral one day? Odds are, probably not. As go-getting type-A millennials, it's helpful for us to remember that most things are not as consequential as we make them out to be.
If You See Me Riding By was released June 3.
---