EASY ED'S BROADSIDE: What Americana Music Can Learn from Bluegrass
---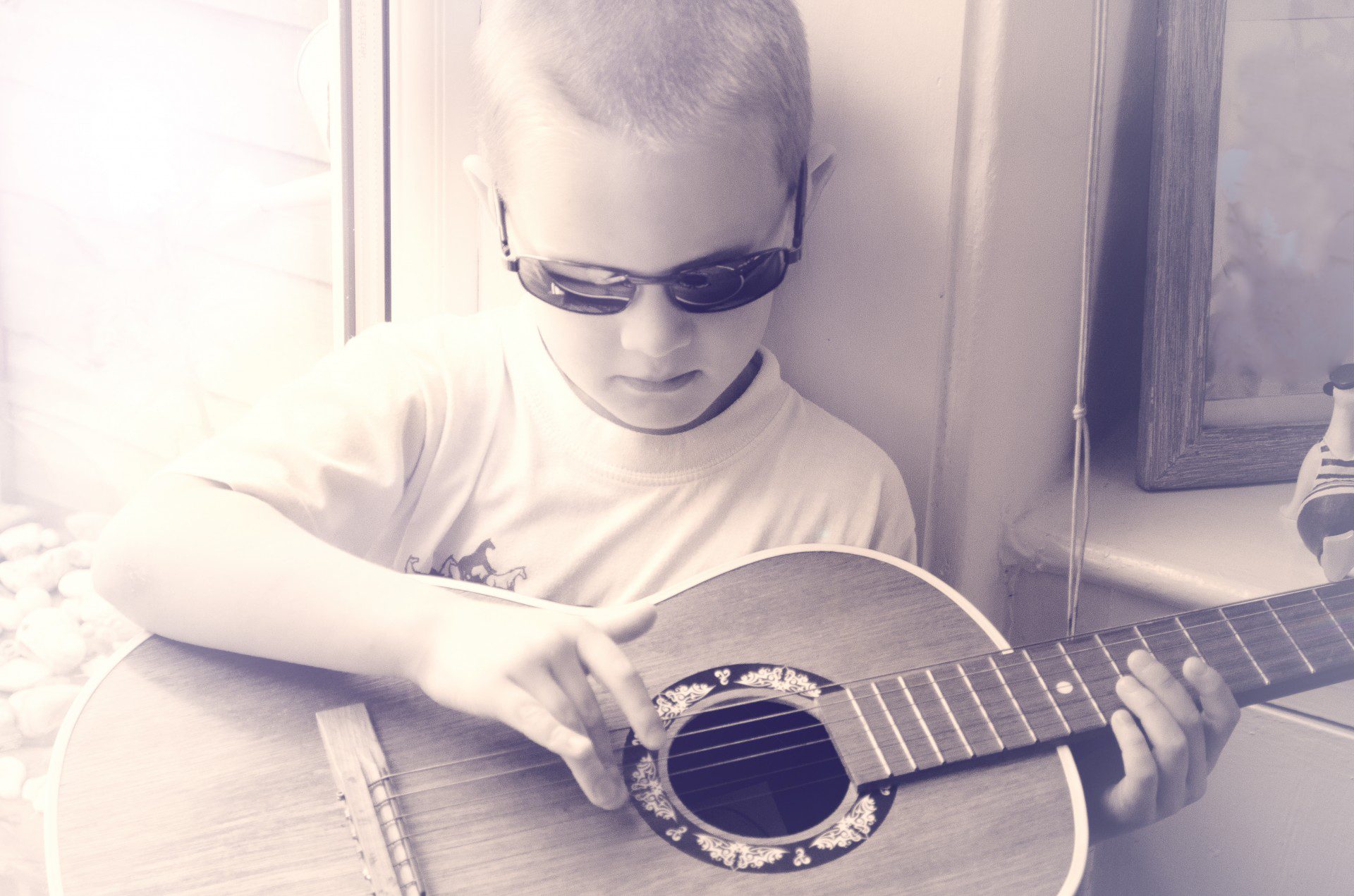 A few weeks ago I wrote a column titled "The Aging of the Americana Music Audience," and expressed concern that as baby boomers get older there may not be a younger crowd to replace them. This topic has been on my mind for years, as I have witnessed it firsthand time and time again at concerts, festivals, and clubs. After seeing 26-year-old award-winning singer, songwriter, and instrumentalist Molly Tuttle play to a crowd largely comprised of folks who could be her grandparents, and also noting that the current Americana Music Association airplay chart lacked diversity in both age and various sub-genres of roots music, I received a lot of feedback. While No Depression has eliminated the ability to post comments, my own Americana and Roots Music Daily page on Facebook lit up with feedback:
Kathy Sands-Boehmer, who has contributed articles on this site and is a concert presenter from the Boston area, shared her insight: "We find the same thing to be true. It doesn't matter what the age of the artist is … those who support the music are on the more 'mature' side. Haven't been able to crack this nut."
A folk music fan from Harrisburg, Pennsylvania, commented, "I always wonder about the future of these shows in 10 years. Same is true for the local jazz shows I attend. Everyone at these shows appears older than me and I'm in my 60s. Finding the key to attracting a young audience for folk and jazz shows is something that needs to be solved or there won't be anyone left to attend them."
And an observation from someone who attended the same Molly Tuttle show I did with a completely different experience: "I am 65 years old. I was at the back of the space and there were younger people and those of all ages. I came to see a guitar slinger (IBMA Guitar Player of the Year for the past two years) and what I saw was a singer-songwriter. This might have a greater appeal to a younger audience but not for me. I was at MerleFest a few weeks previous, and she was one of the main acts I was interested in seeing and she played about the same show. Also, I'm too old for the Mercury Lounge, where you have to stand for the entire time packed like sardines."
There was a strong consensus that it wasn't a lack of interest keeping younger people away, but competition from other entertainment options. Gaming, sports, Netflix, cable television, and high ticket prices were cited. Devon Léger, owner of the music marketing company Hearth Music and another No Depression contributor, shared some statistics from Billboard magazine showing that concert attendance is generally growing, including among millennials, but it doesn't drill down on genres or the type of venues.
Two weeks after my column, Emma John at The Guardian published a story that caught my attention. Titled "Plucked from Obscurity: Why Bluegrass is Making a Comeback," she gives a deep dive on the genre's history, politics, geography, cultural aspects, and a change in the audience. The latter gives me hope, and might be applied to the entire Americana genre. She writes:
"Perhaps it's an issue of geographical constraints — bluegrass's popularity remains concentrated in a small portion of the southern Appalachian mountains, where the state lines of Virginia, Kentucky, North Carolina, and Tennessee converge. More likely it has simply been considered unworthy of notice: low art, uncomfortably associated with white redneck culture.
Something is changing, though. Acoustic music, live and unfiltered, is in vogue. America's hipster generation, in its continual search for authenticity, is chasing roots music back to the country's earliest string bands, and their sound is being replicated in trendy bars in New York, Los Angeles, and London."
She also acknowledges both Rhiannon Giddens' efforts in reclaiming the music's African-American roots and the work of Bluegrass Pride, a Bay Area group advocating for gays and women "in a musical community that is still overwhelmingly white and male." John goes further, citing the current crop of performers' ages and backgrounds that are reaching out and opening up to a new audience:
"A progressive, metropolitan scene is, arguably, securing the music's future. From the highly trained brilliance of Ivy League graduates such as Brittany Haas to the rollicking rock of stadium-fillers Greensky Bluegrass and Trampled by Turtles, their genre-bending efforts are reaching audiences younger and many hundreds of times larger than anything the traditionalists can hope for."
A suggestion I'd make to the Americana Music Association is to follow the path of the International Bluegrass Music Association when it comes to youth programs. Their outreach to schools, low-cost membership to those under 17, and the Kids on Bluegrass annual showcases not only have made a difference, but also are replicated by dozens of regional bluegrass organizations. In fact, the abovementioned Brittany Haas was only 8 years old when she became a student of Molly Tuttle's father, Jack. He is highly active in teaching both kids and adults, and is known as the "Dean of Bay Area Bluegrass." (More about Jack and the entire Tuttle family here.)
Meanwhile, back on my Facebook page, the responses to John's article came fast and furious. Here were the first two comments:
"Plucked from obscurity? Bluegrass never went anywhere! Hillbilly music? Hell yes! All you gear heads and technophiles need to pay attention. This is a pure form of American music that does not rely on electronics!"
"Having been a long-time bluegrass fan for 60 years, I'm not a big fan of the new style of bluegrass by these younger bands. They seem to think more is better and try to throw in every note and chord known to man. The old timers knew better. I accepted when Seldom Scene came around and changed the style of bluegrass but I don't know about this new high tech stuff."
Yikes. So I guess that there is a group of bluegrass fans who aren't appreciative of the "youngsters" coming up, nor what they bring to the genre. But there is a crack in the sky and I loved reading these counterpoints that came from three of my page's followers:
"I was thinking about all of this since you posted that last piece about Molly Tuttle. I went to Winter Wondergrass in Lake Tahoe last March. The crowd was overwhelmingly young, people in their 20s/30s. I was kind of surprised by that, but it seemed like a good sign."
"Just saw Steep Canyon Rangers, originally a modern version of a classic bluegrass band, formed in a college dorm in North Carolina. Now, nineteen years later, they are a big festival band that has held on to a younger crowd by evolving into prog-grass and now jamgrass rock (rock-based drummer with big sound). Most songs are 6-8 minutes with some vocals at beginning and end and a lot of wild jamming in between."
"One reason for the changes by younger bands may have to do with trying to stay relevant (i.e., marketable) in a time when so many interesting styles of music are available to consumers for dirt cheap. In addition, they probably grew up playing or listening to rock and other types of music when they were teens and may have a hard time playing bluegrass night after night in the traditional way. They need to stay challenged and to experiment."
Please forgive me if you think that I'm sounding the alarm on a problem that doesn't exist, but with age comes a tiny bit of wisdom and a whole lot of experience. Musical genres wax and wane in popularity, and sometimes they just simply fade away into obscurity. While American roots music is growing in popularity, it needs new blood on the stage and in the seats in order to thrive and not just survive. At the heart will be a concerted outreach, and we really need people and organizations to drive it.
---
Many of my past columns, articles, and essays can be accessed at my own site, therealeasyed.com. I also aggregate news and videos on both Flipboard and Facebook as The Real Easy Ed: Americana and Roots Music Daily. My Twitter handle is @therealeasyed and my email address is easyed@therealeasyed.com.
To comment on this or any other No Depression story, drop us a line at letters@nodepression.com.
---