EASY ED'S BROADSIDE: The Aging of The Americana Music Audience
---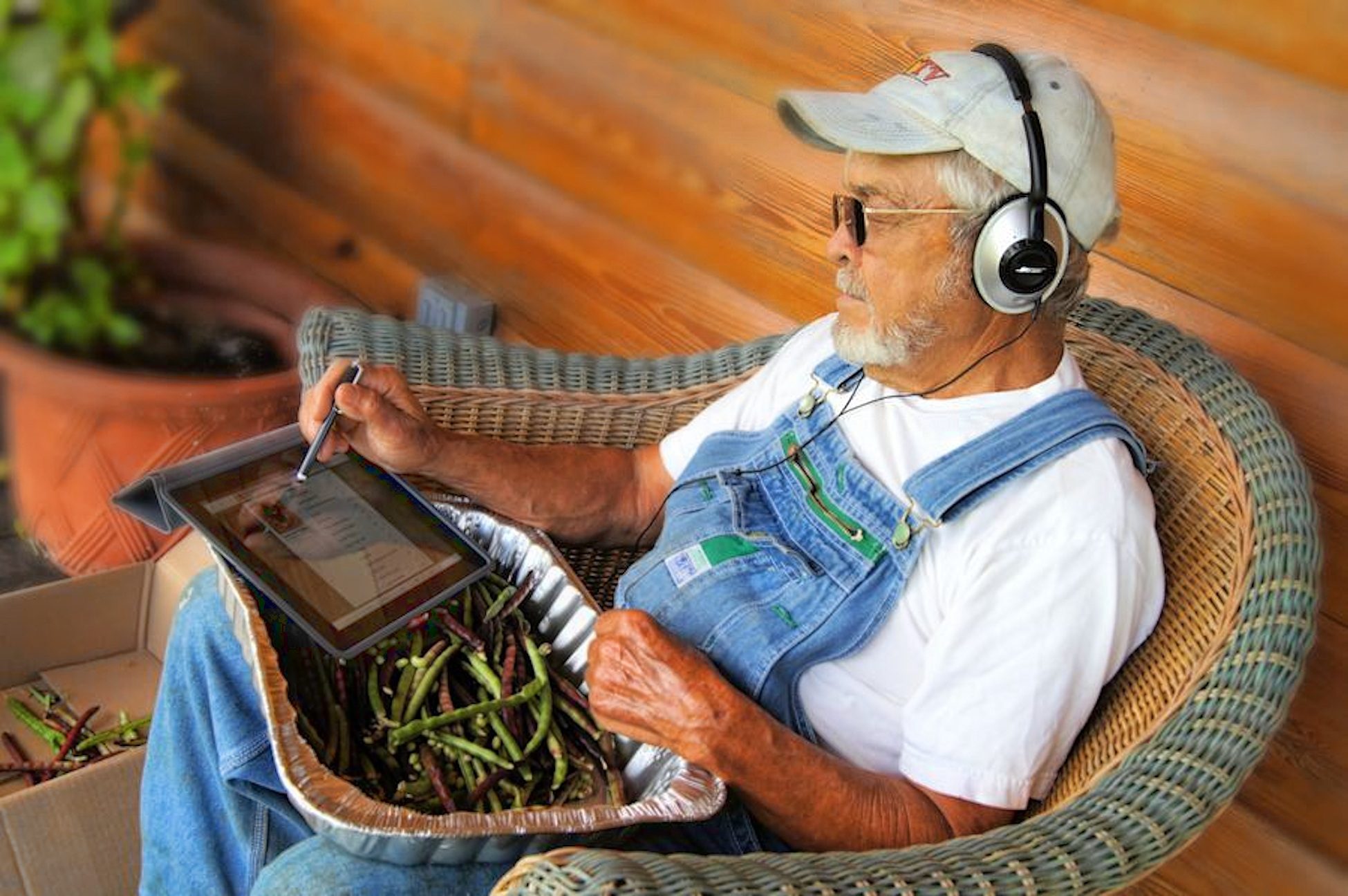 Photo by Gavin Whitner (MusicOomph.com)
Since moving to New York from California almost seven years ago, I've been to a number of music venues in the city, but last week was my first time at the Mercury Lounge, which is down in the East Village. When I looked at the roster of upcoming events over a three-month period, the only names I recognized were Juliana Hatfield and Molly Tuttle. It was the latter whose show I attended, and the booking seemed to make sense since it's a great little club for seeing a musician up close and the acts and audience skew to a young demographic. Since Tuttle is only 26, my expectation was that at age 67 I would be the oldest person in the room. As it turned out, I was not.
Looking over at last week's Americana Music Association's playlist chart, Tuttle is likely one of the youngest artists listed, while the rest are pretty much evenly split between those in their 30s and 40s and the "heritage musicians," ranging from Steve Earle to Mavis Staples at the upper end of the age demographic. What's missing from the chart are many of the musicians and bands who might appear at festivals, major events such as AmericanaFest or Folk Alliance, or small clubs, coffeehouses or house concerts. There is also very little American roots music diversity in the sub-genres of blues, gospel, soul, folk, singer-songwriters, Ameripolitan, and bluegrass, nor many people Tuttle's age. That's not a fault with the AMA or their charts, it's just representative of the reporting radio stations and the limitation of having only 50 slots.
The question sort of nagging at me is why Molly Tuttle plays to an audience of mostly grandparents, and what it might say to both the sustainability and growth of this style of music. While I know there is sizable group of Gen Z and millennial musicians playing and recording our favorite genre and attending fiddle camps and music schools like Berklee in Boston, I wonder why their contemporaries aren't buying tickets to their concerts? While I understand that not many can afford the annual Cayamo cruise —neither can I, for that matter — a ticket to see Tuttle at the Mercury was only $15, and that included Dee White as the opener.
Being a numbers dude, I have navigated through my share of statistical reports on the listening and ticket purchasing habits of various demographics and genres. Not surprising, there isn't much reported on our type of music, as it's dwarfed by the "big box" mentality of the music industry. But I can tell you one thing: It's not that younger people don't spend money for concerts. Last year Ed Sheeran had the highest gross ever recorded for a touring artist in a single year, and if you add in Taylor Swift at number two, they accounted for 14% of all major worldwide tour ticket sales, for a total of $777,000,000 in revenue.
American roots music, and perhaps its worldwide counterparts as well, are likely going through something similar to what blues and jazz music have experienced in the past 10 years. You hear little if any on non-satellite radio, music streams are about one percent or less of the entire genre pie chart, clubs have shut down in record numbers, and it is rapidly becoming an historic music form. Jazz has fared a bit better, as younger artists are fusing their skills with hip-hop and going beyond the traditional, festivals are on the upswing, there is a growing international audience, and it's being introduced into music education programs through grants and donations.
If I had a voice loud enough to be heard, I might suggest that what's missing from Americana and roots music is visionary leadership and unification. An entity that could reach out to all the various organizations under the "big tent," to what I call the "Alphabets and Foundations": AMA, FAI, JAI, IBMA, GMA, SGA,  AFM, TTMA, NAME, CAAPA, AAIM, NSAI, SESAC, both The Blues and Rhythm and Blues Foundations along with the hundreds of regional alliances, festivals, club owners, educational organizations, publications, and websites. If you want to keep a genre of music fresh and innovative, and not just an historic format for the few, it'll require outreach, clear goals, inclusion, and funding. A tall order, but someone out there might get what I'm suggesting and be able to bring clarity to my vision.
Meanwhile, back at the Mercury Lounge, I chose not to stand in line an hour before showtime and sat across the street outside a local market eating a healthy dinner of fruit, nuts, and seeds. Just before the lights went out and Dee White took the stage for a killer set of classic-style country, I navigated my way to the front of the stage. The lights went down and I was surrounded by seniors with iPhones in hand. What is up with that? I'll never understand the need to watch and make a blurry video of a concert through a five-inch screen with awful sound. Is it to remind them where they were in case they forget, or is the frantic drive to post on Facebook or YouTube a fractured version of getting their 15 minutes of fame? I stand with Bob Dylan and Jack White on this subject: Keep the devices in your pocket and silent. Guitarists such as myself who came to witness Tuttle's flying fingers were not disappointed, although bluegrass junkies probably didn't understand that she's got a tight and loud electric band backing her. And the thing is … people her own age? They would have loved it.
---
Many of my past columns, articles, and essays can be accessed at my own site, therealeasyed.com. I also aggregate news and videos on both Flipboard and Facebook as The Real Easy Ed: Americana and Roots Music Daily. My Twitter handle is @therealeasyed and my email address is easyed@therealeasyed.com.
---