EASY ED'S BROADSIDE: Hologram Concerts for the Morbidly Curious
Posted On February 15, 2019
---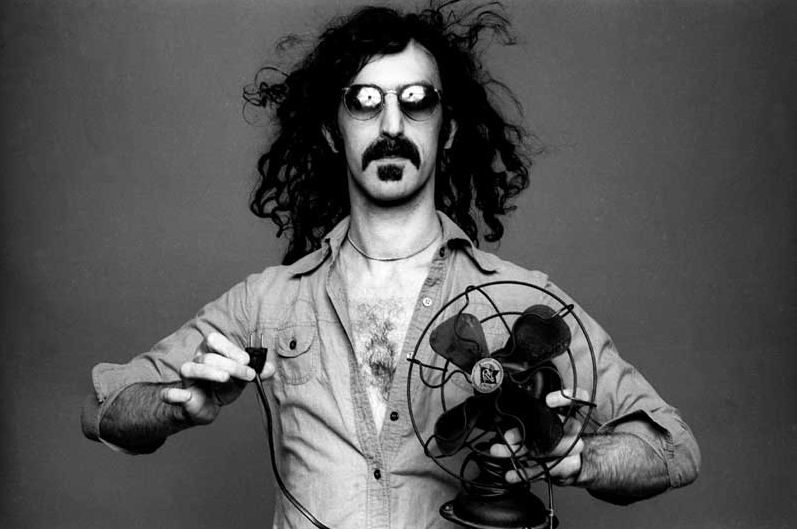 Feb. 11, 2019, Kendall Deflin, LiveForLiveMusic.com: "The Bizarre World Of Frank Zappa" is set to launch in 2019 with a Frank Zappa hologram, alongside members of the Mothers of Invention. The newly-announced tour will kick off with nine U.S. dates in April followed by seven European dates in May, with additional dates set to be announced in the coming months. Approved and organized by the Zappa Family Trust, Ahmet Zappa, a co-trustee and the trust's executive vice president of business development, enthused in a statement: "We're excited to world premiere a handful of Frank Zappa compositions; these mind-melting concerts we're putting together celebrate the music, often surreal imagery and humour synonymous with Frank."
If I were to make an educated guess, it had to be the estate of Elvis Presley that was the first modern music entity to understand the financial potential in building assets on the work and memory of a celebrity who is no longer with us. Countless articles have been written about how the estate, worth an estimated $4.9 million when Elvis passed away, had increased to $100 million by 1993 when his daughter Lisa Marie turned 25, the age she inherited the trust as his sole heir.
Today it's valued at over three times that number, and last year Elvis Presley Enterprises earned $40 million, primarily from Graceland tours and a new entertainment complex called Elvis Presley's Memphis. It also includes the licensing of Elvis-related products; development of Elvis-related music, film, video, television and stage productions; the management of music publishing assets; and more.
In 2018 Michael Jackson's estate sold off his stake in EMI Publishing for $287 million to Sony, which brought his annual revenue to $400 million, putting him at the top of Forbes' annual Highest-Paid Dead Celebrities list. Bob Marley's family earned $23 million on headphones and Marley Natural cannabis and smoking accessories. And while Prince's estate took in $13 million after selling 250,000 physical albums and CDs, XXXTentacion, the 20-year old rapper who was murdered, racked up over 4 billion streams to generate $11 million. I'm sorry, but who said you can't make money from Spotify?
I share this with you not because I'm trying to get a job with the Wall Street Journal, but rather to put into context the nexus of celebrity death and money. It's big and going to get even bigger, especially when technology and entertainment companies such as Base Holographic, Hologram USA, and Eyellusion beginning to crank out touring shows beyond just Roy Orbison, Ronnie James Dio, and Frank Zappa.
If the idea of paying money to watch a hologram avatar sing and play along with a live group troubles you, maybe it'll make you feel better knowing that it's not really a hologram. The technology, which most people think only goes back to the 2012 Coachella appearance of Tupac Shakur, is really a 2D optical illusion trick that dates back to the late 1800s. I'm not going to go into the weeds with the explanation, but if you've ever been to Disneyland's Haunted Mansion and seen the ghosts dancing in the ballroom, that's what it is.
Right now there are huge legal issues surrounding the hologram business model, which is why you haven't seen more shows go out on the road. But the concept will likely be interesting to enough paying customers that you can imagine a future where you can see just about anybody. If people pay hundreds of dollars for tickets to hear an unknown actor or actress sing Carole King or Four Seasons songs on Broadway, it makes sense that the market will expand once the various kinks and challenges are straightened out.
And beyond that, I envision a world like the Jetsons lived in. With a click of our remote control devices, any of our favorite musicians or bands will come perform in our living room in their make-believe 3D lifeforms. And it's way better than a house concert because you won't have to feed anybody, find them a place to sleep, or share your bathroom with strangers.
---
Many of my past columns, articles, and essays can be accessed at my own site, therealeasyed.com. I also aggregate news and videos on both Flipboard and Facebook as The Real Easy Ed: Americana and Roots Music Daily. My Twitter handle is @therealeasyed and my email address is easyed@therealeasyed.com.
---