BONUS TRACKS: The 'Elvis' Movie's Flowers for Sister Rosetta Tharpe, A Big New Byrds Book, and More
---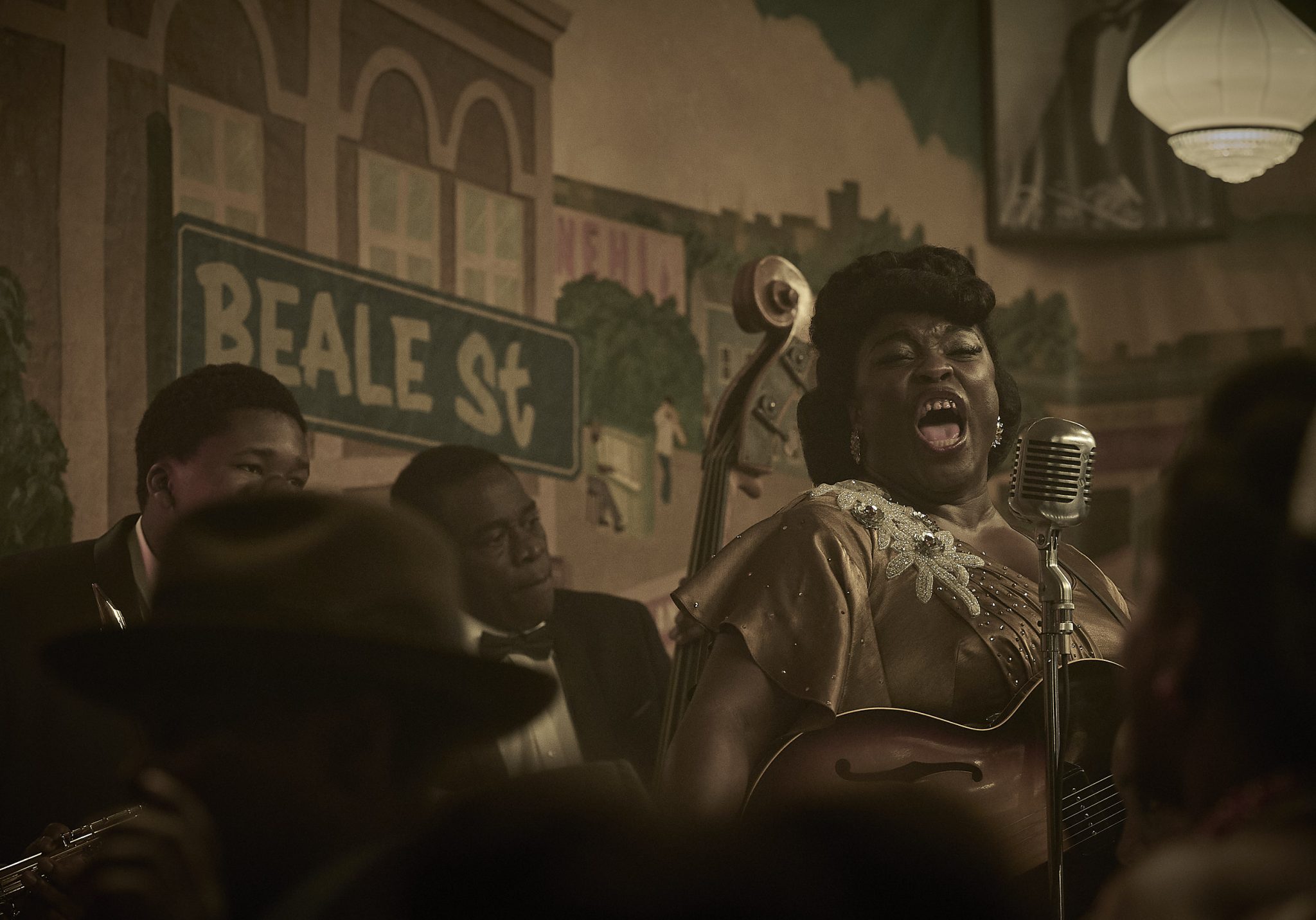 Yola plays the role of Sister Rosetta Tharpe in the new Warner Bros. movie 'Elvis.' (Photo by Kane Skennar for Warner Bros. Entertainment Inc.)
Baz Luhrmann's Elvis movie is now in theaters, and while the King, of course, is in the spotlight, Sister Rosetta Tharpe, who was a major influence as Elvis came of age, finally gets some mainstream attention too. Tharpe is portrayed in the movie by Yola, who in an interview with Rolling Stone points out Tharpe's impact on rock and roll, including pioneering guitar distortion and marrying the blues with the energy of church music to create something new and exciting. Tharpe, Yola says, is just one of the overlooked founders of modern music: "We have to give Black America their flowers for being the home of another foundational genre of American and contemporary music," she says. "We take Sister Rosetta Tharpe out of history, there's a gaping chasm that is left." Read a summary and watch video of the whole interview at Rolling Stone.
Allison Russell and Kaia Kater have a lot in common, and not just being among our longtime faves here at No Depression. Both were born in Montreal with family roots in Grenada, both have made a career with the banjo and folk traditions, and both use their music to speak for justice and to make sure history is never erased as we move into the future. In a video conversation for CBC Music, the two friends chat, as friends do, about shared memories, a shared mission, and much more. Watch the video (or read the transcript) here.
The National Endowment for the Arts announced its 2022 NEA National Heritage Fellows this week. It's an honor that recognizes artistic achievement and aims to encourage artists to pass on their knowledge and skills to a new generation. Each of the fellows receives a $25,000 grant and are featured in a film that highlights their work and communities. Among the 10 fellows this year are bluegrass fiddler Michael Cleveland, Black marching band Excelsior Band, and gospel group The Legendary Ingramettes. Read more about them and all of the 2022 fellows at the NEA's arts.gov website.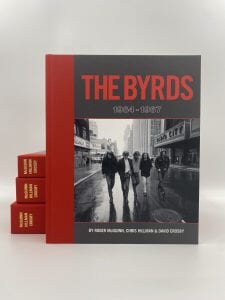 The Byrds made an indelible mark on music in the 1960s, and you can trace plenty of lines back to them in today's roots music. So there's sure to be lots of interest in a new art book with 400 pages of visual history of The Byrds curated by founding members Roger McGuinn, Chris Hillman, and David Crosby. The Byrds: 1964-1967 features more than 500 photos by professionals as well as from the personal archives of the band's first manager. The images are accompanied by text from the band members sharing stories and memories. It doesn't come cheap, though. The standard edition, with a print run of only 3000, costs $125. Deluxe editions at various tiers come with upgraded packaging and signatures from some or all of the band members. If you want all three signatures plus a fine art print — a portrait of the band member of your choice — it'll set you back $1,700. Get a preview of the book and the options here.
If fireworks on TV is your speed for celebrating the Fourth of July (no judgment! There's air conditioning!), PBS's A Capitol Fourth promises some good music to go along with the show in the sky. This year's event is hosted by emerging country music star Mickey Guyton, who will be joined by a wide range of performers, including Keb' Mo', Yolanda Adams, Chita Rivera, Gloria Gaynor, and of course the National Symphony Orchestra and the US Army Band. A Capitol Fourth will broadcast from Washington, DC, at 8 p.m. ET with a rebroadcast at 9:30 p.m. on local PBS stations and via PBS.org. Learn more here.
WHAT WE'RE LISTENING TO
Here's a sampling of the songs, albums, bands, and sounds No Depression staffers have been into this week:
Valerie June – "Godspeed" (Frank Ocean cover) from her new EP, Under Cover, coming in August
Holly Kluge – "Happy Little Things"
Jim James – "Read Between (Begin Again)"
Sophia Corrine – The Rim
Blue Cactus – "The Golden Age" (Beck cover)
Brandi Carlile – "You and Me on the Rock"
Kalu & The Electric Joint – "Garden of Eden"
Jade Bird – "American Pie" (Don McLean cover); a portion of sales from the song will go to Planned Parenthood
Kieran Kane and Rayna Gellert – The Flowers That Bloom in Spring
Fantastic Cat – "The Gig," from their new album, The Very Best of Fantastic Cat, coming later this month
---