In the Deep End With … The Lone Bellow
Posted On November 30, 2022
---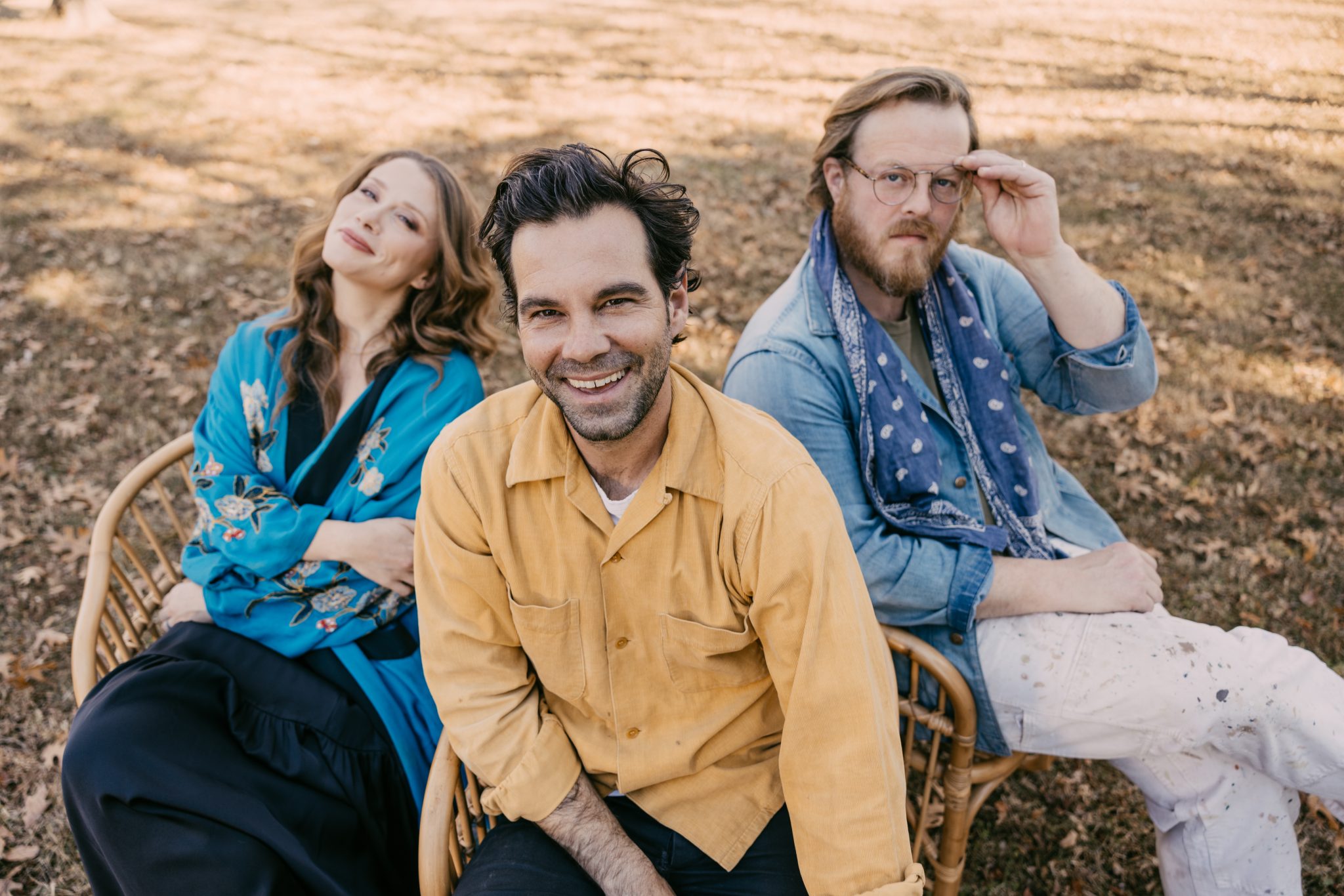 The Lone Bellow - photo by Eric Ryan Anderson
The Lone Bellow has some of the best harmonies in roots music, and they've held that title for nearly a decade now. The Nashville-based group, which began as a trio of Zach Williams, Brian Elmquist, and Kanene Donehey Pipkin, has since expanded to include bassist Jason Pipkin and drummer Julian Dorio. In November, The Lone Bellow celebrated its 10-year anniversary with Love Songs for Losers, its fifth studio album, on which the band plays with layers, beats, and more beneath striking vocals.
Like other stories in our "In the Deep End With …" series, questions start breezy and conversational and get progressively more ruminative. Responses from Williams have been edited for length and clarity.
You've been a band for 10 years now! What's changed and what's stayed the same over the course of your career together? (When we spoke in 2013, for example, y'all were all living in the same house!)
Well, thank God we all have our own houses now. I think we're having more fun with each other now than we ever have in the past 10 years. We see each other more as humans and friends and we celebrate each other's victories.
Speaking of houses, how did The Williams Family Cabin home renovation show, for Chip and Joanna Gaines' Magnolia Network, come together? What was it like filming and having a film crew around all the time?
My wife, Stacy Williams, co-owns a beautiful antique store in Nashville called Patina + Co. Last year, we bought this old cabin here in Nashville in hopes of making it a place where people could come stay. Stacy would decorate it with all of her furniture from her shop. Chip and Joanna Gaines ended up finding out about what we were trying to do. They offered to pay for the renovations if we let cameras follow us around!  So we did it! It was ridiculous. Now everyone has access to see how bad I am with tools. 

How did you secure Roy Orbison's house as a recording space for Love Songs for Losers? It's supposedly haunted, so please tell us about any spooky, supernatural encounters there!
I love this story. I've always quietly kept a little real estate license because I find property very interesting. One night, my buddy Marc Menchaca texted me a picture of a run-down cabin outside of Nashville and asked if I could go look at it for him. I looked at the pictures and decided I didn't want to enter into this place alone. It was creepy as all get out!
My good old pal Chris Pereira eventually went out there with me to see what this place was all about. We drove deep into the woods and found five dilapidated old cabins. One was completely burned down and the other four had signs of squatters. The burned-down cabin's chimney was still standing and there was a heart carved on the top of it. I poked around a bit and found out that the builder was a man named Braxton Dixon. I met his widow and she told me all of his insane stories: He built 55 houses between the ages of 14 and 93. His specialty was that he would do a road trip around the country for each house and take apart old cabins and barns in order to build his houses out of those materials. He built houses for all the country music greats — from Tammy Wynette to Johnny Cash to Roy Orbison. He actually built Roy's house that burned down and then built him another.
I found out that Orbison's house was vacant, so I cold-called the owner and asked him if we could make music in it again. He very kindly gave us the house free of rent for several weeks and we made it into a studio. It sits right next to Cash's house (which had also burned down), right across the street from the house that Cash passed away in.
Brian had to stay there by himself for the first week we had it because his family got COVID-19. He said one night around 3 a.m. he awoke to what felt like someone holding his hand!
Why did you decide to self-produce Love Songs for Losers? What was that process like?
After working with folks like Dave Cobb and Aaron Dessner, we wanted to see what it would be like if we made a record without a big producer name to lean on. What if it was just us in the room? Brian took the wheel of most of the musical production and Kanene produced a lot of the vocals. We fell in love with the process of doing it ourselves. We wanted to take that chance, especially after being a band for a decade. I am so glad we did.
Over the course of your five albums now, the lyrics have gone from deeply personal and rooted in trauma to third person and fictional (or at least less revealing). It seems like Love Songs for Losers returns to a sense of vulnerability, especially in the details of songs like "Dreaming" or nostalgia of "Caught Me Thinkin'." How do you strike an emotional balance with your storytelling in song these days — between fact and fiction, personal and universal?
Trying to be honest always comes first for me. With this record, we wanted to try to shine light on the fact that most of the time, words just are not enough to express how you feel about someone. For instance, in "Unicorn" I sing, "I was kind of thinking I could tell you my feelings / sit you down and wreck you with some words that are pretty." I wanted to try to let the words fumble more to see if I could get to another layer of my own human condition.
---