Southern Avenue Preaches Empowerment on 'Be the Love You Want'
Posted On August 26, 2021
---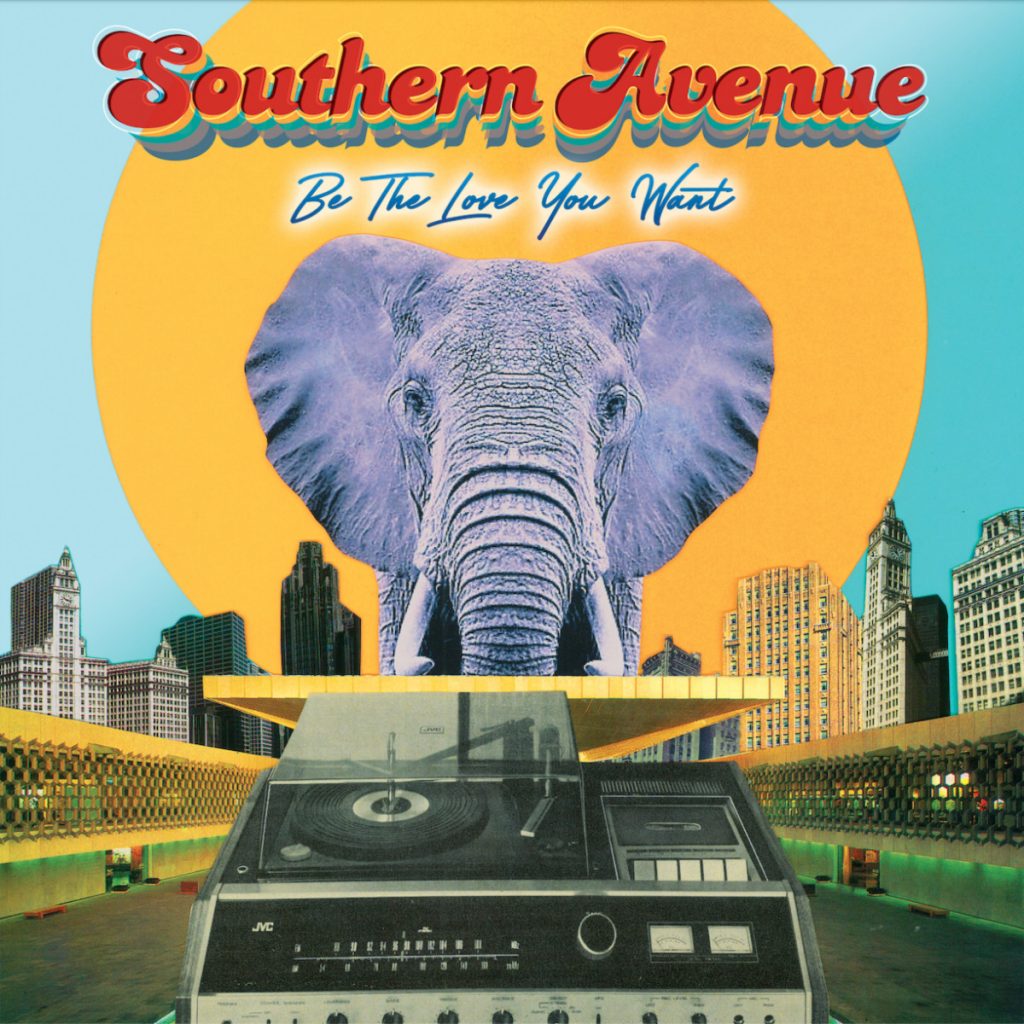 Southern Avenue is seizing the moment. The band's new album, Be the Love You Want, encourages listeners to do the same.
Few artists are as well-positioned for such a serious leap in mainstream attention as Southern Avenue in this post-pandemic world. Anchored in Ori Naftaly's excellent guitar work and Tierinii Jackson's commanding vocal, the Memphis-based collective has set the blues world abuzz with a pair of charismatic albums on the famed Stax label — a self-titled LP in 2017 and Keep On in 2019. The former was named Best Emerging Artist Album by the Blues Foundation, and the latter earned a Grammy nomination for Best Contemporary Blues Album.
Be the Love You Want, Southern Avenue's third studio album, is a muscular musical treatise on empowerment from a band in full control themselves. The title track kicks in the doors as an important, exhilarating anthem that urges the listener to lean in and create the world in which they want to live. Jackson sings, "Every move that you make, make it count," with the sort of full-throated charge that sends chills down the spine.
Jason Mraz co-wrote the band's infectious, up-tempo single "Move Into the Light," a song perfectly suited for the stage and infused with contemporary gospel power. The positive song furthers the album's empowerment theme, as does "Push Now," a slinky, sensational track about facing your fears on which Jackson sings, "You gotta push your limits to see the possibilities."
The bluesy sway of "Fences" creates enough space for both Naftaly and Jackson to occupy center ring for a minute to showcase their considerable skills. The song serves as a notable high point near the album's midsection amid several other impressive songs. The pocket crafted by bassist Evan Sarver and drummer Tikyra Jackson on "Let's Get It Together" allows the groove to carry the listener along. Another highlight is "Heathen Hearts," a sort of a cappella number co-written by Cody Dickinson of North Mississippi Allstars.
Southern Avenue's first two albums put them squarely on the musical map. If the world at present allows the band to hit the road to promote their latest and greatest LP, Be the Love You Want is the sort of compelling work that could make them a household name.
---