Southern Avenue Shows Us the Way to 'Keep On'
---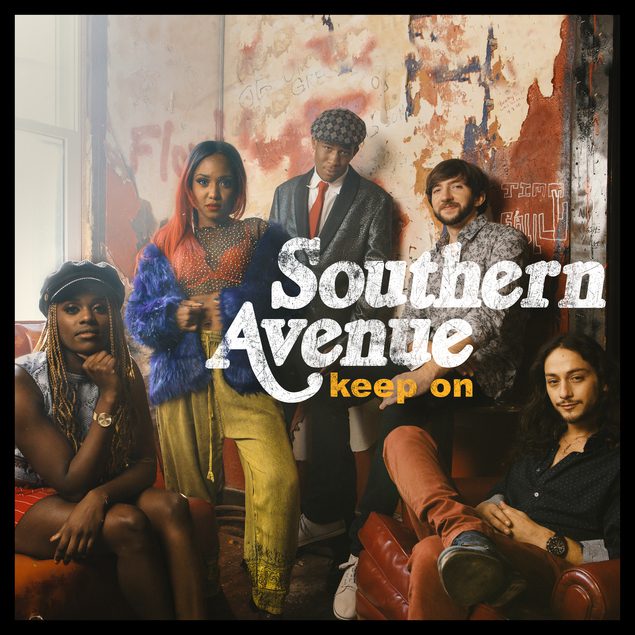 As it circles higher and higher to its climax in the final refrain, "We're Gonna Make It," the closing track on Southern Avenue's Keep On, builds on a foundation of ethereal vocals, a slow, swaying rhythm with bright guitars and wafting keys, and Tierinii Jackson's piercing vocal soaring over a chorus of background vocals. This gospel-inflected song opens with a nod to Sam Cooke's "A Change is Gonna Come," and builds a message of love, persistence, and encouragement layer-by-layer. The song takes up where the Staple Singers left off, carrying the torch of hope in a world of darkness and giving us a new anthem for these times. "We're Gonna Make It" reflects the promise of the entirety of Southern Avenue's second album.
On Keep On, Southern Avenue elevates the quality of the music they delivered on their stellar first album. Recorded at the legendary Sam Phillips Recording in Memphis, this album features the searing, down-to-the-bone guitar work of Ori Naftaly, Jackson's resplendent vocals (she gets inside a song's phrasing and makes it her own), her sister Tikyra Jackson's propulsive drumming, Jeremy Powell's flowing keys, Gage Markey's driving bass, and the wailing horns of Art Edmaiston and Marc Franklin. The funk masterpiece "Switchup" thrums along on Jackson's punchy and muscular drums, punctuated by a marching rhythm and pulsing horns. The title track, which opens the album, launches with a stinging guitar riff and Jackson's steady and roundabout beats; she's a genius at using the set to carry the song from one phrase to another and to drive it to heights it might not otherwise go. "Whiskey Love" opens with a guitar riff from "Crossroads Blues," before opening spaciously into a river of funk with Tierinii Jackson's vocals driving the instruments. "Lucky" recalls the best of classic soul; it's a slow-burning soul blues driven by a wall of horns and Naftaly's guitar on the bridge, with Jackson's vocals reaching out and seizing our hearts. Sonically, it resembles the work of that now-forgotten band The Flaming Ember. The soul funk "Jive" grabs us and demands we get right out of our chairs and onto the dance floor.
With Keep On, Southern Avenue reaches out to a new generation of soulsters while preserving the tradition of Stax and Memphis soul. These songs flow deep down into our hearts and bones, moving us in ways we never expected to be moved (or perhaps we refused to let ourselves be moved), the way that all great soul music continues to move us. Like many great soul songs, too, these songs urge us to see the glimmers of hope in our darkness and to embrace those around us in the arms of love.
---