Lucero Goes for Widescreen Scope on 'When You Found Me'
Posted On January 27, 2021
---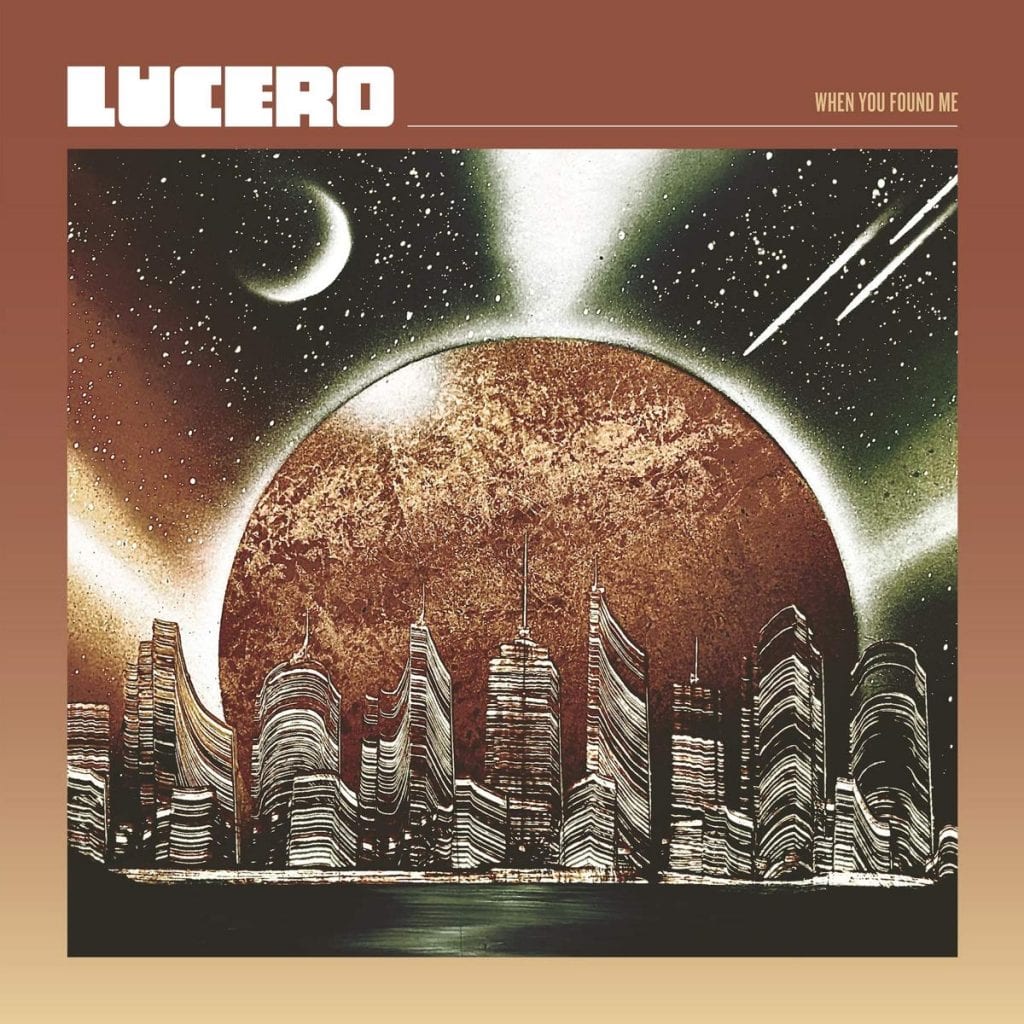 A young woman escapes town in the dark, darting across the railroad tracks and into the woods. Why she left is unclear, but those were hard times of some sort.
"Hey little girl you've got a long way to go / It's late in the night and the moon's sinking low," Lucero frontman Ben Nichols growls on "Good As Gone," the best track on the Memphis rock and roll band's new album, When You Found Me. "Doesn't matter which way you take out of town / Being good as gone ain't good enough now."
These are dire, intense images, made more haunting by Nichols' lyrical clues that this girl's end may be near. His words and his band's music combine to create something cinematic, a word that describes much of When You Found Me. But the album's heaviness, a trait that might be easier to tolerate on film, is often suffocating in this listening experience.
Nichols is no doubt influenced by the movies. His brother, Jeff, is the director of 2012's Mud and 2016's Loving, and Ben Nichols had songs both from Lucero and his solo catalog on the soundtrack for the former. And if Cormac McCarthy's Blood Meridian ever gets turned into a film, Nichols' 2009 seven-song effort The Last Pale Light in the West — based on that novel — would be a solid starting point for the soundtrack.
So it is no major surprise to hear Lucero crank up the widescreen sweep here. "Have You Lost Your Way?" contains medieval imagery, with references to a sword and scabbard and "the graves of the sinners and the old kings." Alternately, the fantastical "The Match" depicts a vehicular accident-spurred dream involving a deer, a witch, and "a beautiful girl in a white gown."
While When You Found Me reaches beyond the working-class barroom doom of some prior works, this collection suffers as an incomplete package. Past Lucero records, like Tennessee, That Much Further West, and even 1372 Overton Park had stickiness and heft that held the elements together. This album is more of a loose grab bag. Nowhere is this more apparent than in the placement of "Back in Ohio," which recalls the Bluff City soul of the 1372 Overton Park LP but sounds tacked on to a record that's less about buoyant horns and more about 1980s synthesizers.
Indeed, keyboardist Rick Steff gives When You Found Me its defining character through that retro synth vibe, which recalls Reagan-era album-oriented rock a la Tom Petty and the Heartbreakers. But the atmosphere is not free and soaring — it's flat and smoldering. One wonders what these songs would sound like stripped down, without all of the sheen, allowing for more focus on Nichols' distinctive grizzled voice and what continues to be a stellar musical unit.
In other words, less big screen and more bar band.
---