ALBUM REVIEW: New Wisdom, Classic Sound Combine on Lucero's 'Should've Learned by Now'
Posted On February 21, 2023
---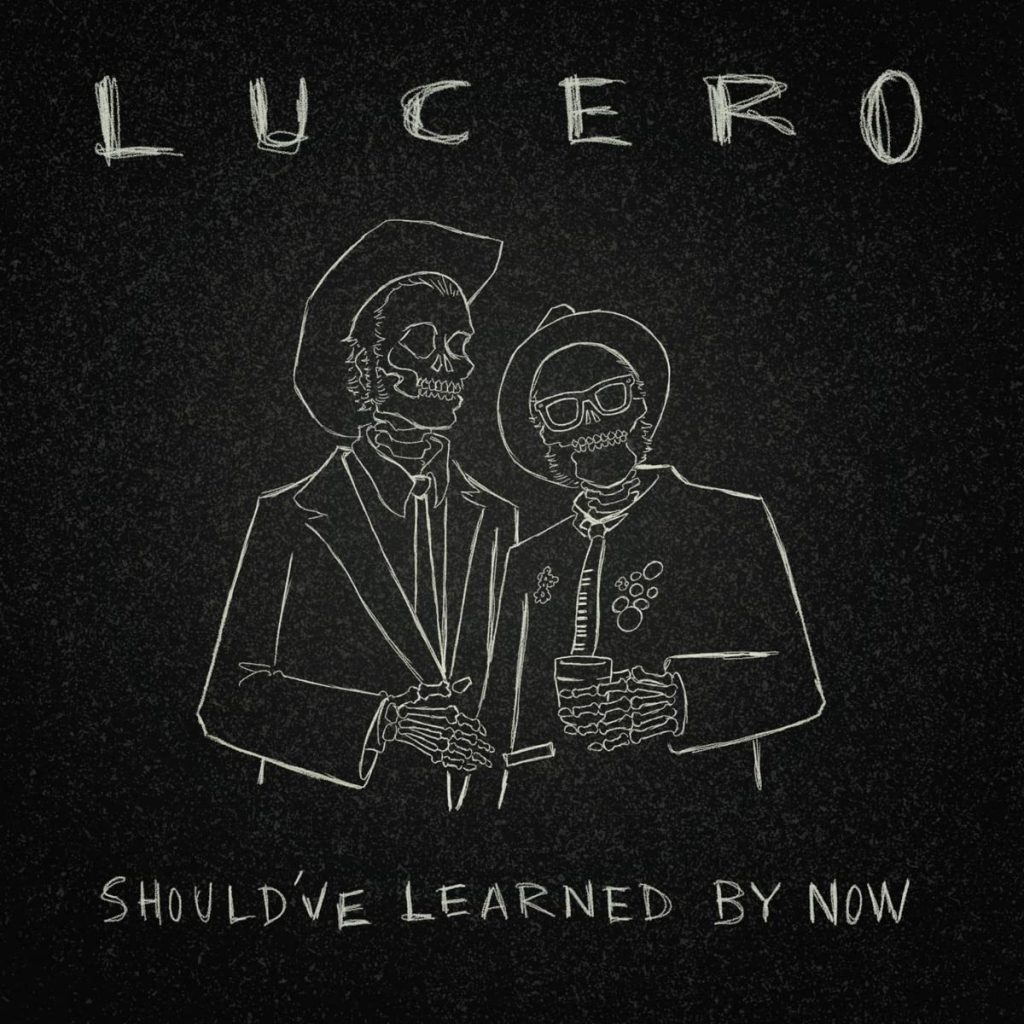 Lucero has built its reputation on a raucous blend of punk, Southern rock, and country. On recent albums, the group's turned down the volume and explored darker tones and atmospherics. It's worked out pretty well and highlighted previously unknown depths and sonic nuances.
The band's new album, Should've Learned by Now, is being hailed as a return to classic, rowdy form, but that's not the full story. Sure, the LP features more of the impactful uptempo tracks that largely went missing from recent releases. But what makes Should've Learned by Now a satisfying listen is how well Lucero leverages the sounds that first drew listeners in more than 20 years ago with the experimentation of the past few years.
Things get off to a hot start with opening track "One Last F.U." A relatable song about feeling ill-tempered and wanting to drink alone, it has a big riff and grooving piano track. It also sounds ideally suited for Lucero to play at a show, as the chorus of, "I ain't gonna be here very long, one last fuck you that's it and I'm gone" is ready-made to be enthusiastically belted out by concert audiences.
The other driving rock songs on Should've Learned by Now balance Lucero's punkier inclinations with the introspection of recent records Among the Ghosts (ND review) and When You Find Me (ND review). "Macon If We Make It" is about traveling through a literal hurricane, but also a figurative one in the form of a tumultuous relationship on its last legs. The song "Nothing's Alright" is a dynamic piece about trying (unsuccessfully) to let go of a past love and move forward. Moving from an urgent verse to a sweeping, melodic chorus, singer Ben Nichols claims, "I don't think about her anymore, the way she looked when she walked through the door," but also laments that "nothing's alright."
The title track ties the themes of loss, love, and what's been learned along the way at the core of the material on Should've Learned by Now together. Musically, it's full of ragged charm and rough 'n' tumble energy. Lyrically, Nichols acknowledges the ups and downs of life but notes that despite that awareness, those lessons haven't sunk in quite yet.
But don't let that subject matter fool you. Lucero has picked up more than a few lessons and new tricks over the years. And as Should've Learned by Now indicates, they've put those lessons to good use, too.
Lucero's Should've Learned by Now is out Feb. 24 on Liberty & Lament/Thirty Tigers.
---