Caroline Spence Digs Deep in Spades and Roses
---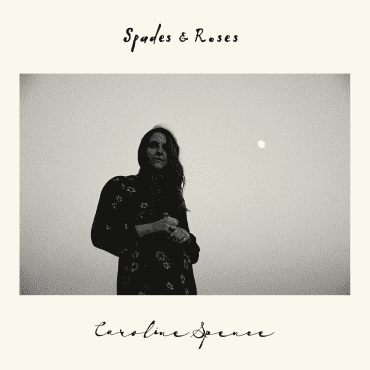 Spades and Roses is…wow. At first I wrote it off as the kind of frail, boring acoustic guitar songs about broken hearts that seems to pass for feminine these days. I was being a fucking idiot. I'm not sure which line it was that caught my attention. Maybe it was describing being given two room keys while she was on tour, and the resulting loneliness in "Hotel Amarillo." Maybe it was the album opener, "Heart of Somebody," in which Spence is just looking for a person to call home. I'm about two months into something great, but it wasn't so long ago that I often asked the same question aloud to myself on lonely, tearful nights. So I guess what I'm saying is, if that's the place you're in right now, Spence is going to hit way too close to home, but at least you'll feel a little less lonely.
Every song on this album is a minor masterpiece. Each of them. Spades and Roses is the best album I've heard this year. "You Don't Look So Good (On Cocaine)," is a heartfelt but bouncy plea to a loved one struggling with addiction. "Southern Accident" is one of those songs that inspires me to write a version of my own: a grueling but gentle accounting of all the reasons she's reticent in a new relationship. The album dips up emotionally in "Slow Dancer," a happy sequel to "Southern Accident." "Softball" was another song that felt all too familiar to me, recounting Spence's constant bumping up against gender norms.
And that's just the fist half of the album.
Spence is one to watch, and this is an album that will stick around in my rotation me for a good while.
Caroline Spence — Official, Facebook, Purchase from Caroline Spence, iTunes
Originally posted on Adobe & Teardrops
---